Looking for Canon editing software? Finding the appropriate tool to take and edit amazing digital images may be overwhelming. How do you know which solution suits your needs?

Adobe Photoshop
---

Adobe Lightroom
---

Corel PaintShop Pro
---

CyberLink PhotoDirector
---

Skylum Luminar Neo
Canon cameras and lenses provide lots of photo editing software alternatives. There are dozens of fantastic software options, from all-in-one products like Adobe Photoshop Elements to specialist apps like DxO Optics Pro.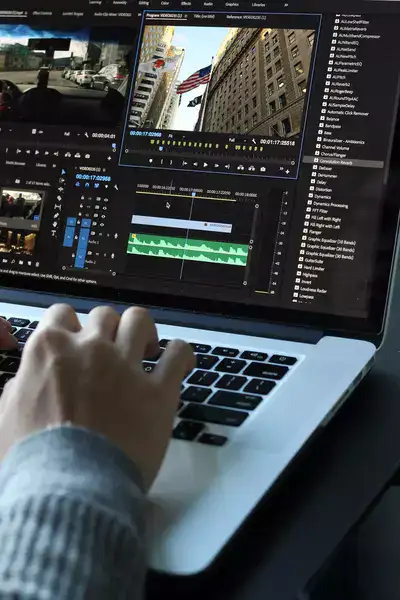 This article discusses Canon's greatest picture editing software. We'll start by looking at popular all-in-one tools like Adobe Lightroom Classic, then move on to speciality software like ON1 Photo RAW 2020. Finally, we'll offer recommendations on what characteristics to consider while choosing.
Let's dig into Canon's amazing picture editing apps.
What is the best editing app for Canon camera?
Our top photo editor pick for Canon cameras is Adobe Lightroom. We explained why it's the best selection. However, if you prefer a free solution by Canon itself, there is Canon Digital Photo Professional app.
Canon Digital Photo Professional (DPP) software can edit RAW photos from Canon R5, Rebel T7, and or even more expensive models like EOS R3 DSLRs. This robust editing suite offers a variety of options to enhance your images. It's built by Canon and for Canon cameras. Offering RAW picture editing, white balance tweaks, lens correction, and more.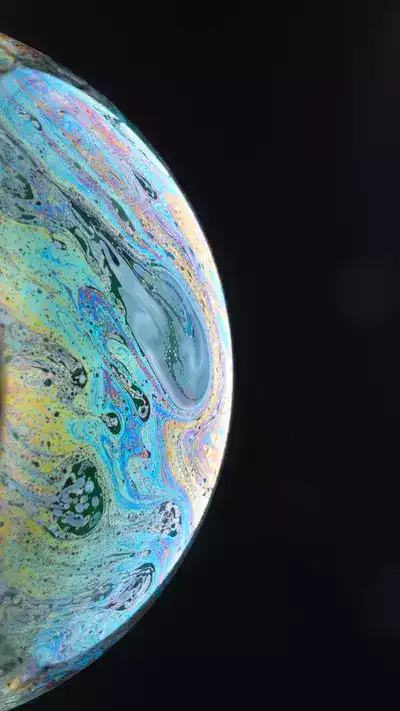 Global lens adjustments ensure consistent outcomes across lenses. DPP's simple interface and process make it easy to modify photographs without understanding its functionality. It's fast and trustworthy compared to other photo editors, making it ideal for anybody who requires professional-looking results quickly.
Does Canon have a photo editing program?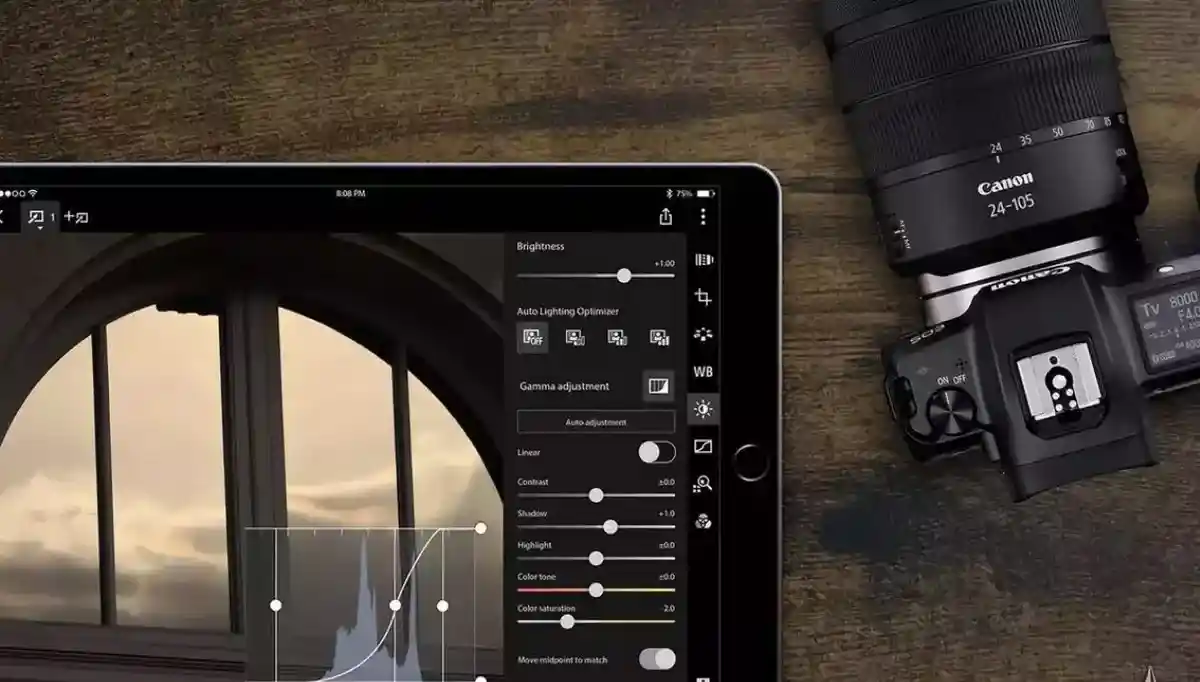 Yes, as we menitoned in the previous chapter, Canon does offer a photo editing program. Digital Photo Professional is abbreviated as DPP. This program makes it simple to make adjustments to, crop, and enhance photos. Amazing images may be created with little effort using image merging and HDR processing. You may quickly and simply produce high-quality output because to the program's user-friendly interface, potent tools, and presets. It will store your changes so you don't have to redo them the next time. If you're a professional photographer looking to up your game, you need Canon's Digital Photo Professional. Adobe Lightroom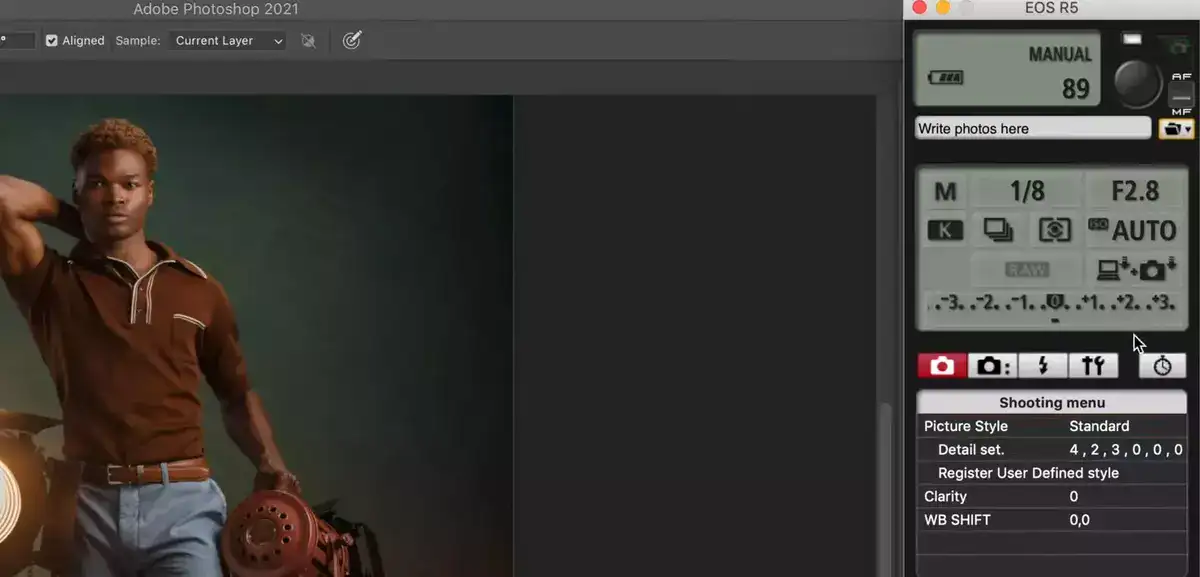 A large number of people who use Canon cameras also use Adobe Lightroom to edit their photographs. Adobe Lightroom has a wealth of features, a straightforward interface, and powerful editing tools. You may quickly and easily adjust the curves, vignettes, and white balance of your photos. With all of its features, you can transform ordinary pictures into works of art. The ability to sync with other Adobe software makes it useful for deployment across a variety of platforms.
PROS:
Comprehensive set of features
User-friendly layout
Robust editing tools
Seamless compatibility with other Adobe products such as one click access to Photoshop.
Transforms dull photos into breathtaking pieces of art
Negatives:
Skylum Luminar AI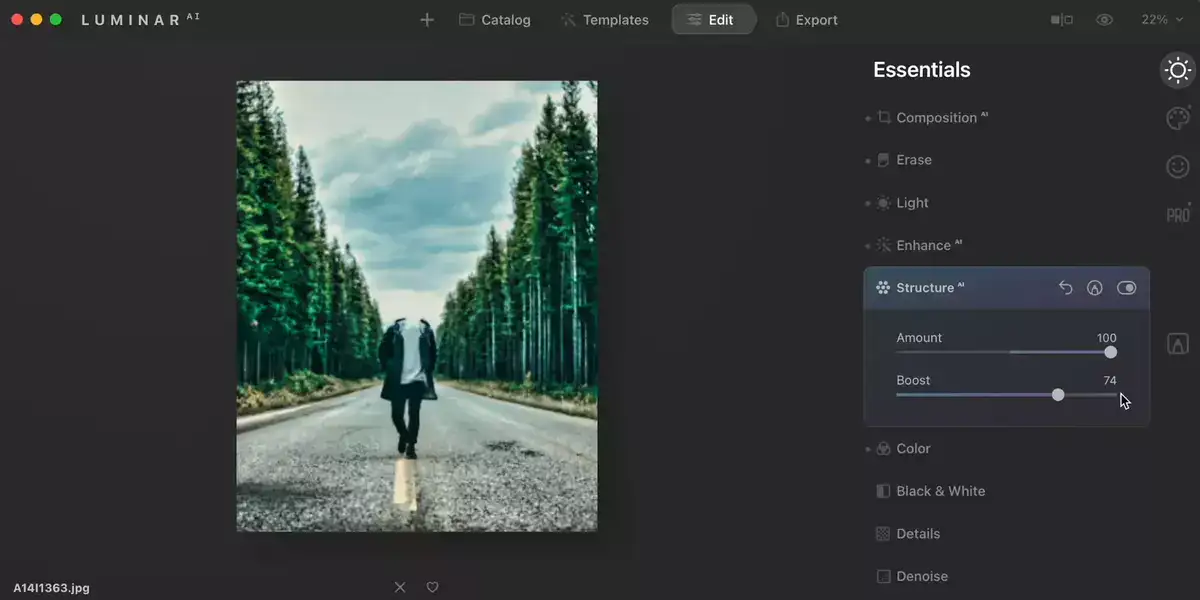 Skylum Luminar AI is the next picture editing revolution, and Canon users love it. It's a sophisticated, user-friendly program that helps photographers maximize Canon photos. Pre-built filters, presets, and straightforward tools help users make subtle or dramatic picture changes.
Skylum Luminar AI's "AI Augmented Sky" function utilizes AI to identify changes in the sky and automatically apply fixes to enhance an image's aesthetic. This lets people create magnificent sky without manually adjusting parameters. It also includes Horizon Straightening, Detail Enhancer, Color Grading, and Portrait Enhancer for creative picture editing.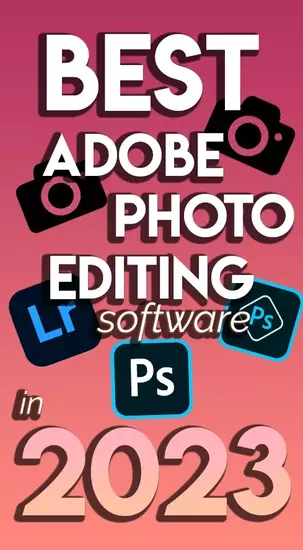 It supports RAW photos your Canon camera generates as well as literally any other type of photo file type and extension.
Adobe Photoshop

Photoshop is Canon's preferred picture editor. Its extensive capabilities and features make it ideal for editing photographs from Canon's high-end cameras. Its easy UI lets you rapidly access basic and complex tuning settings. Photoshop's 16-bit color depth enables for bigger pictures and accurate edits. You may also combine layers into one image or add text, shapes, and effects to create personalized designs. Adobe Photoshop supports numerous RAW files in addition to JPEGs and TIFFs so you may fully utilize your camera.
PROs:
User-friendly interface
Adjustment options
16-bit color depth for bigger photos
Graphics creation and manipulation
JPEGs, TIFFs, and numerous RAW formats supported
CONs:
Depending on version, pricey
Difficult learning curve
DxO PhotoLab 4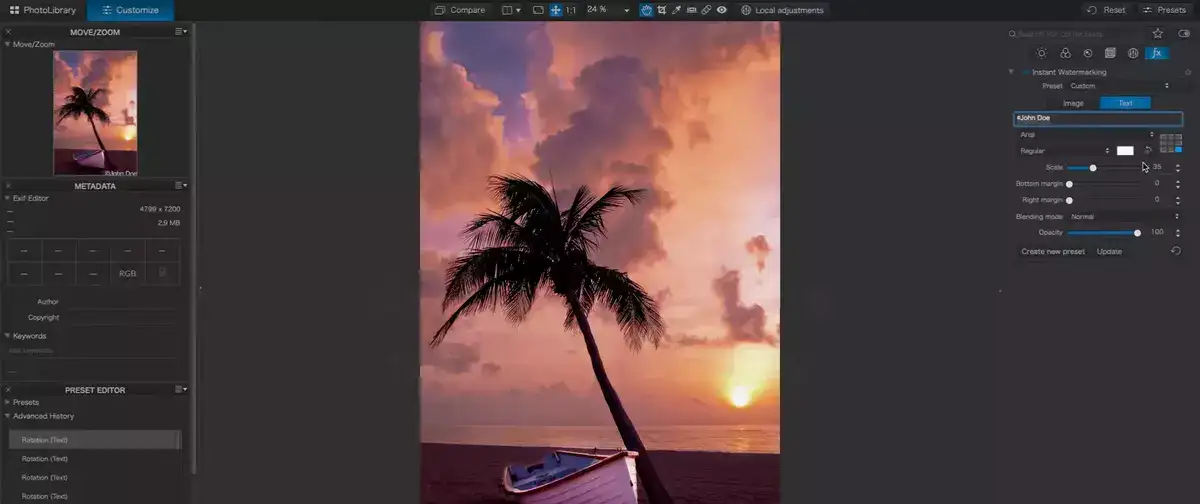 Created back in 2002, based in France. DxO PhotoLab 4 is another Canon's recommended photo editing software. It has excellent tools for amateurs and pros. As well as full support for all types of Canon camera bodies and lenses.
The program can alter image exposure, brightness, contrast, and tone. It lets users execute advanced color grading to make photographs more vivid or muted. It can manage photographs in bulk and edit RAW images with accuracy, making it excellent for product and landscape photography. DxO's U Point technology lets users apply focused modifications to particular regions of their photographs without masking. The software's huge library of presets makes complicated operations easier while allowing users to retain creative freedom.
PROs:
Advanced editing suite
Advanced color grading capabilities
U Point technology for precise adjustments
Extensive library of pre-made presets
CONs:
Expensive compared to other apps
No macOS Catalina 10.15 support. You need to upgrade to latest 3 OS from Apple or use it on a Windows machine.

ON1 Photo RAW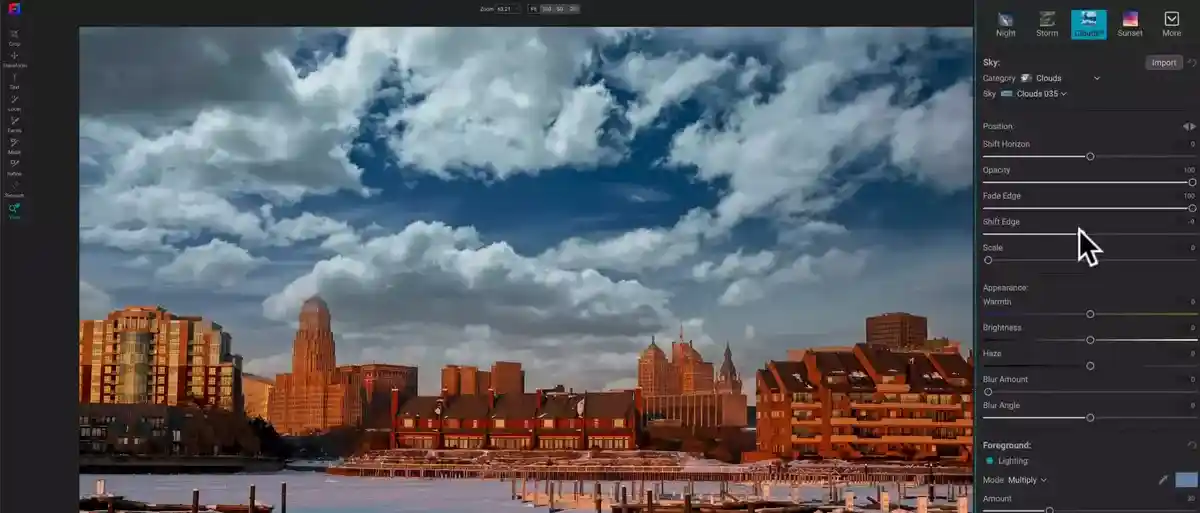 ON1 Picture RAW is a Canon photo editor. It offers all the features and capabilities of famous photo editors, plus many others. It may be used as a standalone editor or an Adobe Photoshop or Lightroom plugin. It's wonderful for photographers who use both applications.
ON1 Photo Raw's strong processing engine swiftly processes photographs. The program provides several layers, so users may easily combine effects. Customizable workspaces enable switching between activities like retouching, color correction, or sharpening easier.
ON1 Photo RAW doesn't have integrated sharing features, therefore you'll need third-party tools like Dropbox to share your photos. Compared to Adobe Lightroom and Photoshop, it has less functions (such as photography specific filters).
Corel PaintShop Pro

Canon photo editors include Corel PaintShop Pro. Its strong capabilities, easy design, and creative tools make it great for picture editing. The program supports Canon T6i, T7i, and SL3 models. It works with Canon EOS R and 5D Mark IV.
It includes simple modifications like altering exposure and white balance to advanced ones like adding special effects and producing HDR photos. Corel PaintShop Pro also supports RAW files, giving users extra editing options.
The software's capabilities make picture editing easier. Layer Mask helps you alter particular sections of a picture without impacting others, while Content-Aware Fill eliminates undesired components with one click. It also has selecting capabilities to separate items or persons in photographs.