The world of After Effects is wide and dynamic, with new features, plugins, and workflows constantly being introduced. In 2023, it might be overwhelming to attempt to keep up with the state of the art as an aspiring animator. On the other hand, have no fear! For those who want to keep ahead of the curve, we have compiled a list of the top online resources for learning After Effects.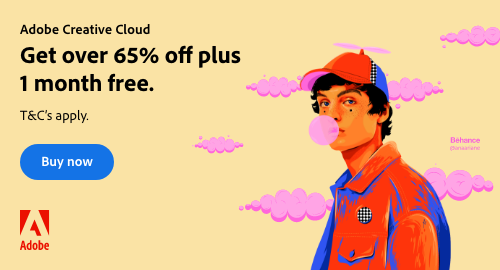 This compilation offers everything you need to get started on your quest to become an expert at animation, from useful tutorials that cover every part of After Effects, from fundamental controls to complex effects, to full-fledged courses produced by industry veterans. If you're serious about becoming an After Effects pro, there's no reason not to take advantage of the wealth of information that can be found online for little to no cost.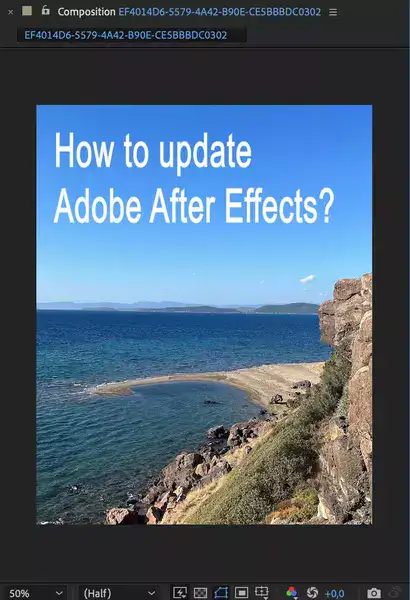 Tutorials aimed at newcomers are recommended because of the groundwork they lay. Motion graphics, color correction, and visual effects (VFX) tools like Lightsabers and Particulars are just a few examples of what users might advance to after mastering the basics. Once users have mastered the basics, they may go on to more complicated tasks like 3D animations or character rigging for compositing.
Because of the abundance of resources currently accessible, anybody may quickly and easily learn to use After Effects to its full potential. Don't put it off any longer before delving into these fantastic digital assets.
Best resources to learn After Effects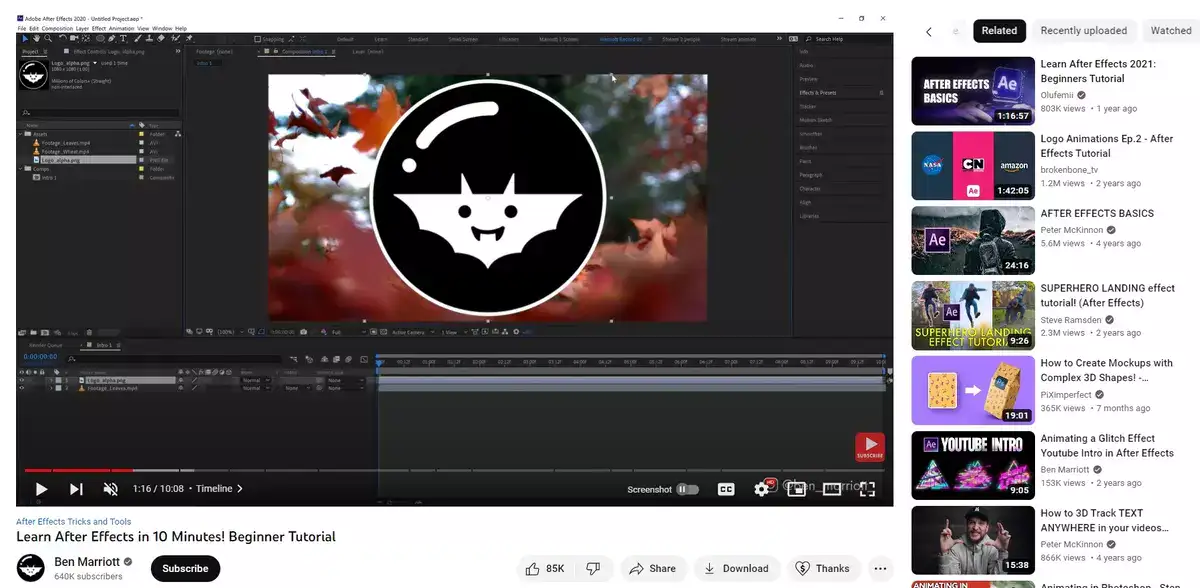 There are pretty much unlimited resources where you can go to learn After Effects and other VFX software. Most of these for free while others are sold as courses. Even giving you certificates upon completion.
After Effects Courses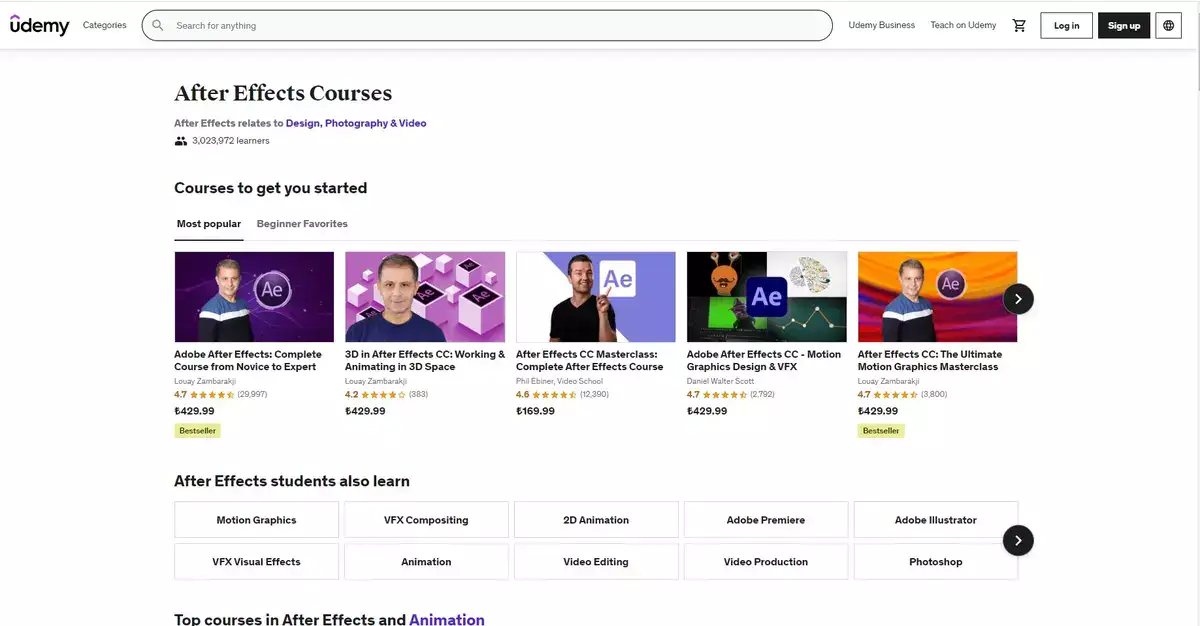 The finest places to study Adobe After Effects online are on Lynda.com and Udemy.com. These two resources provide in-depth tutorials on Adobe After Effects, covering everything from the fundamentals to advanced methods. Lynda.com provides comprehensive beginner's courses and useful tutorials for those who want to take their After Effects knowledge to the next level, making it a great resource for anybody interested in learning the program.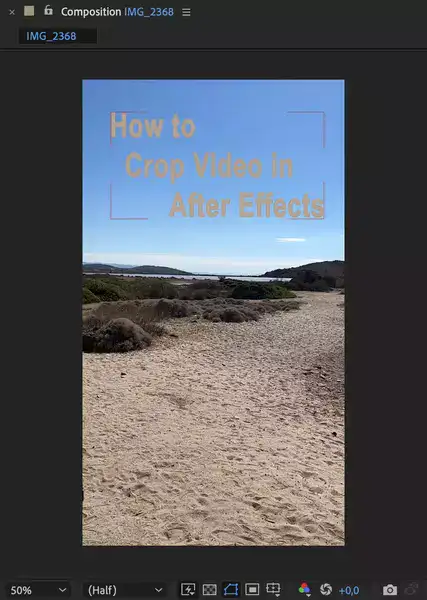 Courses on Udemy span from motion graphics and animation to business and leadership. Furthermore, both sites provide discussion boards where users may ask questions and get answers from other users who have extensive expertise with After Effects.
After Effects channels on YouTube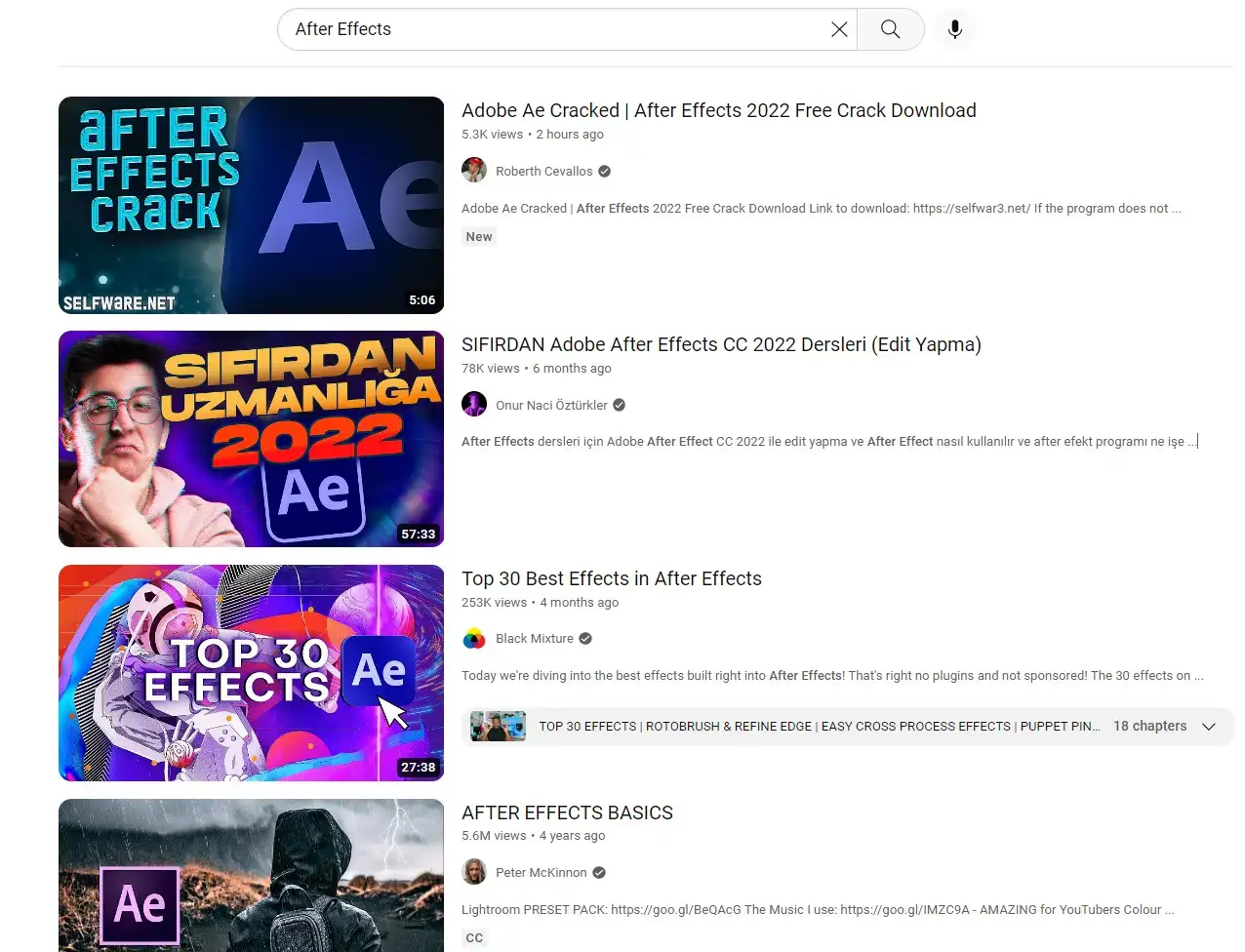 YouTube is a great resource for finding step-by-step tutorials on how to do certain things in Adobe After Effects, from creating text animations or particle effects to creating motion-tracking graphics or object transitions.
There are hundreds of professional free channels you can watch to learn about everything about After Effects, as well as troubleshoot your problems.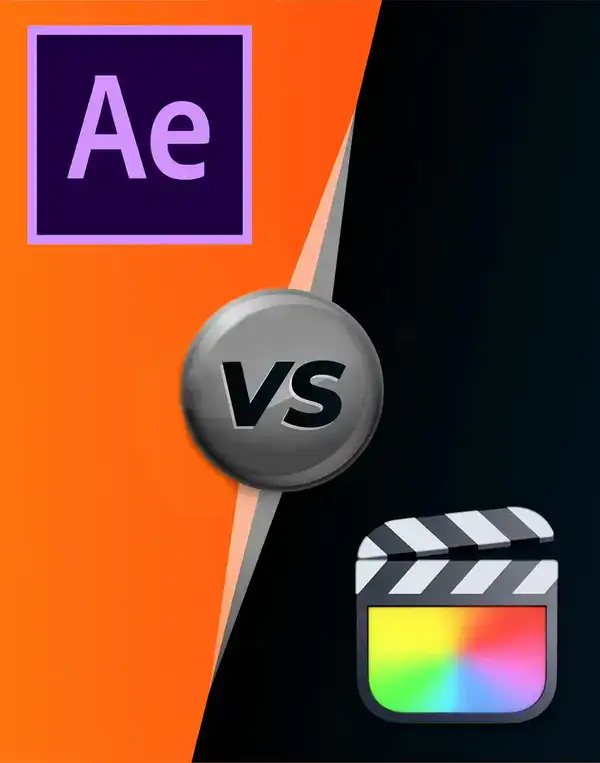 This is especially true for more specific questions about how to use tools within the program. When beginning an After Effects project or brushing up on prior expertise, Youtube also offers a ton of helpful suggestions on how to use most of its capabilities.
You can even ask your questions in the comments section and have answers from the channel owner or community.
Reddit's After Effects subreddit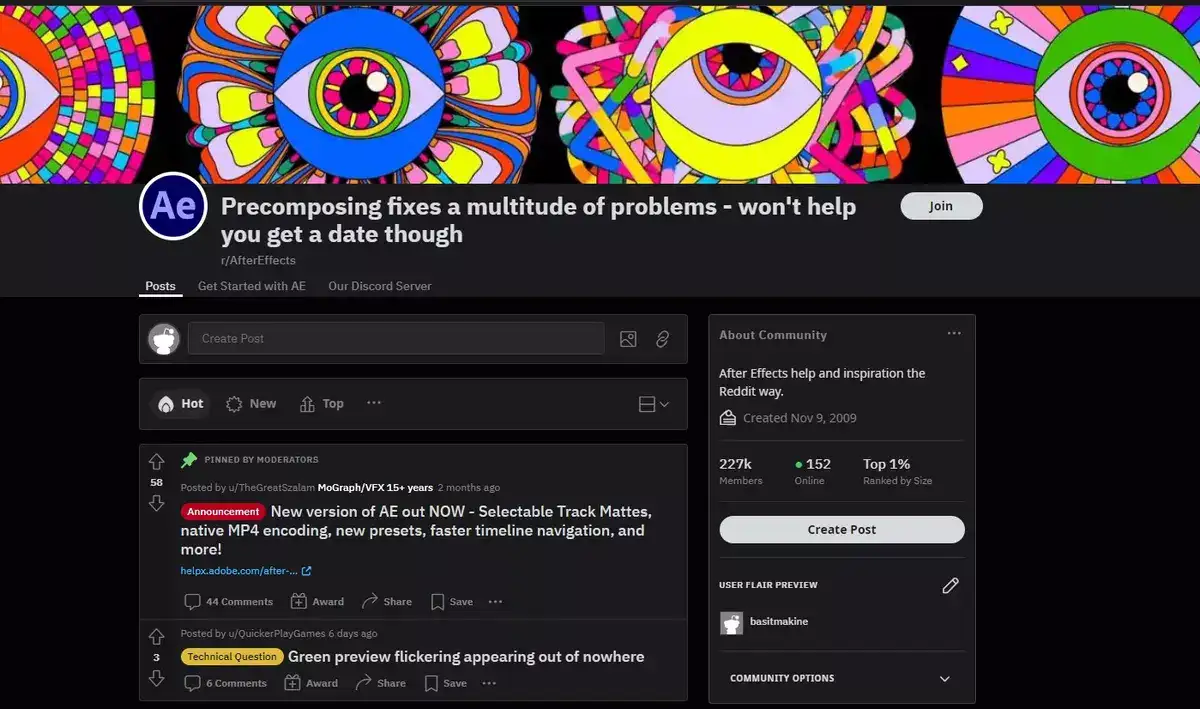 Last but not least, there is Reddit's r/aftereffects subreddit, which unites experts and amateurs alike. At the time of writing this article, there are over 230K members with hundreds online. It offers a vibrant community that newcomers may join if they need assistance comprehending something or have any queries regarding processes or suggestions for Adobe After Effects projects. Whether it's a bug report or a technical question, you'll get your question answered in no time!
9to5Software Blog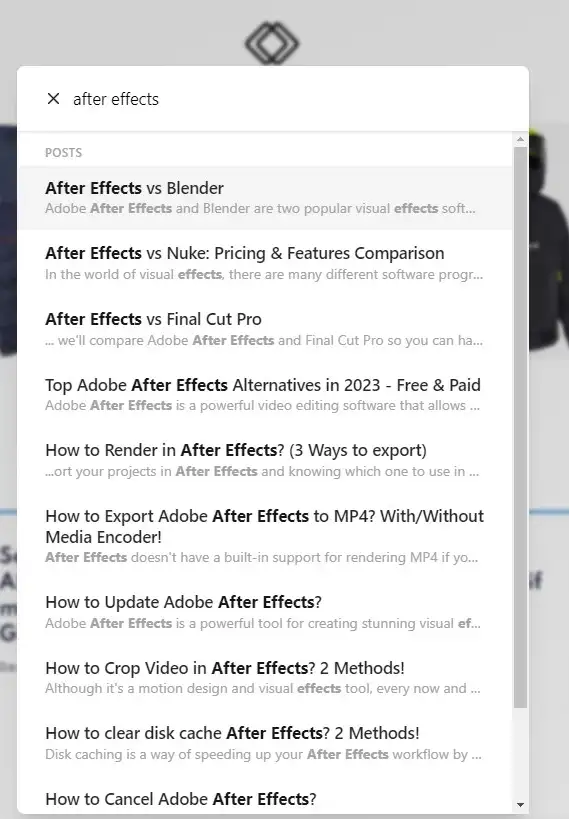 We have 100s of tutorials published about doing specific effects and/or troubleshooting issues you might encounter while using AfterEffects. All our tutorials are free.
You can access them by going to the menu and selecting Visual Effects Software from the menu. Or simply type in After Effects in the search bar.
Adobe Learning Center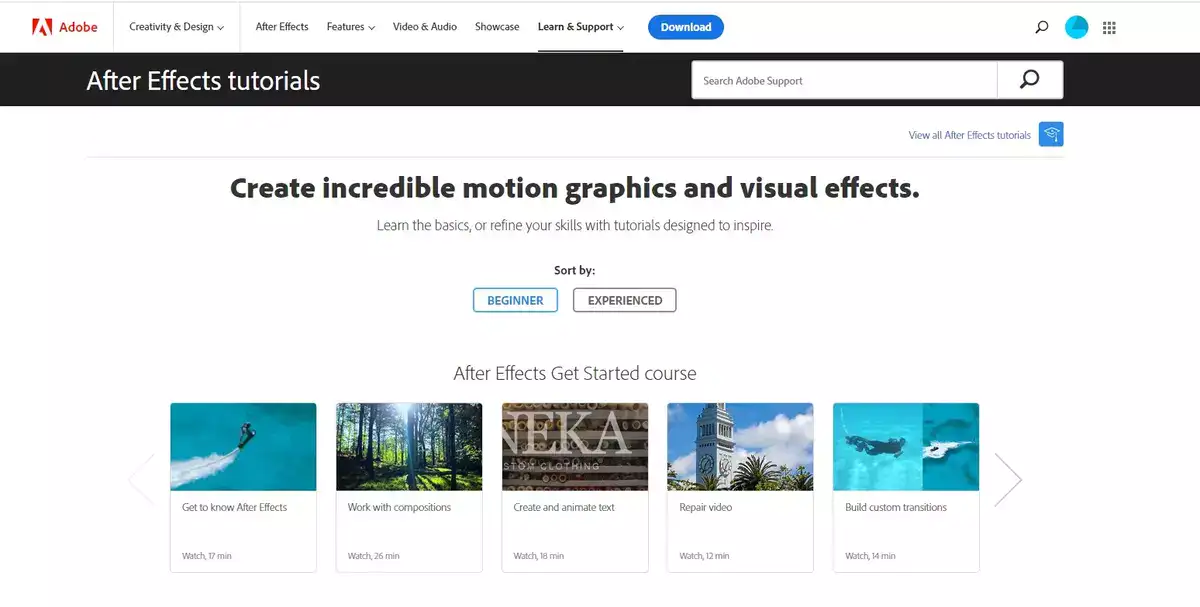 Adobe's online Learning Center is a top destination for After Effects tutorials. You can learn how to use the program with the help of the included tutorials, videos, and in-depth manuals. Users may rapidly master After Effects and begin making spectacular visual effects by using the extensive library of up-to-date information and following the detailed directions of industry experts. Before purchasing in expensive software, consumers may try out a variety of options with the Learning Center's free trial projects.
The Adobe Learning Center has a number of After Effects-focused courses for students who wish to learn the program from scratch. Users have a wide variety of alternatives for expanding their skill set, from introductory classes that introduce fundamental concepts like layers, cameras, masks, and keying to more advanced topics like particle systems, motion tracking, and 3D rendering. There are also a number of genre-specific courses available, such as those focusing on motion graphics design or animation production.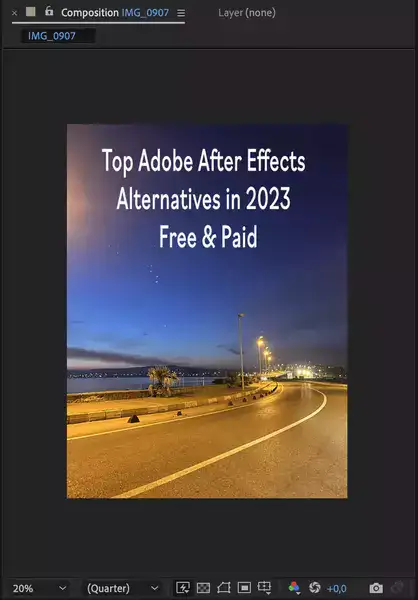 The Adobe Learning Center also has a community forum for users to discuss After Effects and collaborate on projects with one other. Learners who are experiencing problems using After Effects can ask questions or get guidance from professionals in the field or other members of the user community by visiting forums or blogs provided by these people. As a result, mastering this potent resource is easier than ever before.
Can you learn After Effects by yourself?
Absolutely! Anyone, even complete novices, can learn After Effects. Anyone, given enough time and practice, can master After Effects. Learning the fundamentals of keyframes, layers, and effects is necessary before moving on to more complicated projects. Practice and trying out different methods are then required. Obtain some guides either in print or on the internet, and take notes as you go. Keep a log of your accomplishments and setbacks as you move along; most all, enjoy the ride! Be patient and persistent, and before long you'll be able to create spectacular visual effects with Adobe After Effects like an expert.
How Difficult is it to Learn After Effects?
Intimidating and complex, using After Effects for the first time might feel like rolling a stone uphill. Create dazzling images with complicated animations, visual effects, and motion graphics with the help of After Effects, an animation and compositing tool. As such, it calls for a solid grounding in a wide range of technical concepts in addition to a keen sense of design in order to provide desirable results. Despite how daunting it may appear at first, mastering After Effects is actually fairly possible if the learning process is broken down into smaller chunks and practiced often. Anyone can pick up the fundamentals of After Effects with enough time and effort put in. Even if you're feeling discouraged by how much work it seems to be, remember that millions of people before you have taken the plunge into this unknown world. You should feel ready to strike out into the world and see success as a result of your efforts.
Is Learning After Effects Worth the Frustration?
Yes, the frustration of learning After Effects is worth it. Although it might be challenging to understand at first, it has a ton of incredible features that make producing gorgeous pictures quick and easy. One of the finest methods to make great motion graphics is with After Effects, which has a simple interface and built-in features. Whether you're a novice or an experienced user, After Effects enables you to discover the fascinating new ways in which your creativity may be expressed. Learning how to use this robust program is definitely worth the time and effort.
Although learning After Effects may initially appear difficult, the benefits vastly exceed the challenges! By utilizing its robust toolkit, you'll quickly find yourself producing breathtaking, previously unseen graphics from the convenience of your own home! Get started with After Effects now if you're ready for an excursion into a new world filled with creative possibilities!