website: https://clovine.com/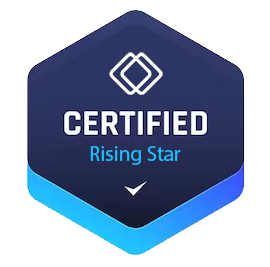 Overview of Clovine: The Perfect Project Navigator
Clovine is a project management tool and workflow management software designed to make your project management experience seamless and efficient. It offers a variety of features that allow you to organize tasks, manage members, track progress, and communicate effectively within your team. Whether you are a small business owner or a project manager in a large organization, Clovine can help you navigate through your projects with ease.
One of the standout features of Clovine is its Mind Map function, which allows you to create intuitive projects using visual mind maps. This feature provides a comprehensive overview of your project's contents, making it easier to plan and execute tasks. Additionally, the To-do List feature enables you to manage all your tasks in one place, eliminating the need for multiple platforms or tools.
With Clovine's Member Management feature, you can allocate members to specific projects, increasing project efficiency and collaboration. The Kanban board feature allows you to check and track the status of your work in a smart and organized manner. You can also improve your work process with the File Manager, which offers file version management and tracking capabilities. Clovine's Budget feature helps you monitor and compare planned and actual project expenditures, ensuring you stay on track financially.
Another valuable tool offered by Clovine is the Gantt Chart, which allows you to visualize project timelines, identify dependencies, and ensure that your projects run smoothly on schedule. The Feed feature enables real-time communication and document sharing, keeping your team connected and informed. Overall, Clovine is designed to simplify project management by providing all the necessary tools in one platform.
Now, let's take a look at the pricing options for Clovine:
Pricing Information for Clovine
Clovine offers three pricing plans to cater to different needs and budgets. The plans are as follows:
Basic Plan: This plan is available for free and is suitable for individuals and small teams who require basic project management features. It includes essential functionalities such as Mind Map, To-do List, Member Management, and Kanban board.
Pro Plan: The Pro Plan is priced at $10 per month and is ideal for growing teams and businesses. In addition to the features included in the Basic Plan, it offers advanced capabilities such as File Manager, Budget Monitoring, and Gantt Chart. It also provides 5TB of storage capacity.
Enterprise Plan: The Enterprise Plan offers customized pricing based on the specific requirements of large organizations. It includes all the features of the Pro Plan and provides additional benefits like customizable dashboards and priority support. To get a quote for the Enterprise Plan, you can contact the Clovine team directly.
Alternative Companies
If you're considering Clovine for your project management needs, it's worth exploring some alternative companies in this space. Here are a few noteworthy alternatives:
Notion: Notion is a versatile all-in-one workspace that combines project management, note-taking, and collaboration features. It offers a highly customizable platform that can be adapted to various workflows.
Asana: Asana is a popular project management tool that focuses on team collaboration and task tracking. It provides a user-friendly interface and integrates seamlessly with other productivity tools.
Trello: Trello is a visual collaboration tool that uses boards, lists, and cards to help users organize and prioritize their work. It is known for its simplicity and flexibility, making it suitable for teams of all sizes.