website: https://quire.io/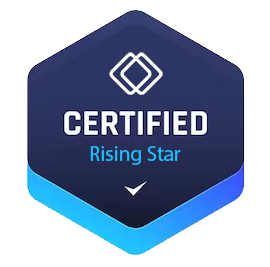 Quire: Dream. Plan. Achieve.
Quire is a powerful project management tool that aims to inspire teams to dream higher, plan effectively, and achieve their goals. With a focus on teamwork and celebration of success, Quire provides a comprehensive set of features to help teams stay organized, collaborate seamlessly, and track progress. Whether you're working on a personal project or managing a team, Quire has everything you need to turn your ideas into actionable plans.
One of Quire's standout features is its Infinite Nested List, which allows you to break down complex tasks into smaller, manageable steps. By mapping out your thoughts and tackling them with small steps, you can effectively face any challenge. Additionally, Quire offers a Smart Sublist view, where team members can effortlessly work on their tasks and maintain control over their work. This focused list view ensures that everyone is on the same page and in control of their responsibilities.
For a more visual approach, Quire provides a Kanban Board that allows you to arrange, prioritize, and visualize your project. With the ability to balance team resources and optimize efficiency, the Kanban Board ensures that everyone is aware of each other's progress and the overall evolution of the project. Moreover, Quire offers a dynamic Gantt chart to help you map out your project's timeline and schedule milestones. This allows you to have a bird's-eye view of the progress and increases the team's sense of accomplishment.
With Quire's interactive analytics, you can translate data into actionable insights. Create personalized and comprehensive datasets tailored to your team's needs, enabling you to make informed decisions grounded in concrete facts and analysis. Additionally, Quire offers a sleek calendar to help you organize team agendas and stay one step ahead of the next challenge.
Over 100,000 teams have already celebrated success with Quire. It helps them get things done efficiently and keep track of project progress. By using Quire, teams have seen a decrease in questions and emails regarding task status, leading to increased productivity and efficiency. Quire truly empowers teams to dream big, plan effectively, and achieve their goals.
Pricing
Quire offers a range of pricing plans to suit different team sizes and needs:
Free: Quire offers a free plan that includes essential features for small teams and personal projects.
Premium: The premium plan is priced at $9 per user per month and includes advanced features such as unlimited nested tasks, priority support, and data export.
Business: The business plan is priced at $18 per user per month and includes all premium features along with additional features such as advanced project analytics, team collaboration, and role-based access control.
Alternative Companies
If you're looking for alternative project management tools similar to Quire, you may consider the following options:
Asana
Trello
Monday.com
Wrike
Basecamp