website: https://www.projectmanager.com/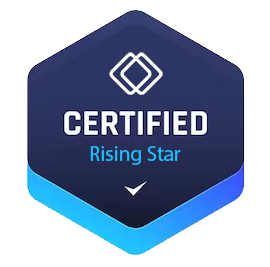 ProjectManager.com: Streamlining Project and Work Management
ProjectManager.com is a comprehensive project and work management software that is designed to help businesses improve their productivity and streamline their processes. With a wide range of features and tools, this software provides robust solutions for managing projects, teams, tasks, and resources.
One of the key features of ProjectManager.com is its Gantt charts, which allow users to set milestones, connect dependencies, and track progress. This visual representation of project timelines helps teams stay organized and ensures that tasks are completed on time.
The software also offers dashboards that collect and display real-time data, providing key insights into the progress of work. Additionally, users can create project portfolios to align objectives and gain high-level overviews of multiple projects.
Generating in-depth and easy-to-read reports is made simple with ProjectManager.com. These reports can be shared with stakeholders to showcase project progress and highlight important metrics.
Kanban boards enable teams to prioritize and execute work with transparency and agility. Task lists are also provided to help organize and manage tasks, boosting team productivity.
Collaboration is made easy with the ability to share files, add comments, and work together in real-time. Workflow automation further enhances productivity by creating automated workflows.
Pricing
ProjectManager.com offers different pricing plans to meet the needs of various team sizes and organizations. The Team plan is for small-to-medium teams, the Business plan is for medium-to-large teams, and the Enterprise plan is for organizations that require customized security and priority support.
Pricing details can be obtained by contacting the sales team directly.
Alternative Companies
While ProjectManager.com offers a robust set of features, there are several alternative companies in the market that offer similar services. Some notable alternatives include Asana, Trello, Monday.com, and Wrike. Each of these companies have their own unique features and pricing models, so it's recommended to explore and compare them to find the best fit for your specific needs.
FAQs about ProjectManager.com
What are the benefits of ProjectManager.com?
ProjectManager.com offers numerous benefits for businesses, including improved project planning, streamlined workflows, optimized resource management, enhanced collaboration, real-time data insights, and comprehensive reporting. It helps teams stay organized and productive, resulting in more efficient project execution and successful outcomes.
How to use ProjectManager.com?
Using ProjectManager.com is straightforward. After signing up for the software, users can create projects, add tasks, assign team members, set deadlines, and track progress. The software provides a user-friendly interface that allows for easy navigation and intuitive operation.
Is a project management job worth it?
A project management job can be highly rewarding, both personally and professionally. Project managers play a crucial role in planning, executing, and delivering successful projects. They have the opportunity to work on diverse projects, collaborate with different stakeholders, and develop valuable skills in leadership, communication, and problem-solving.
How to make money in project management?
There are several ways to make money in project management. One option is to work as a project manager in a company or organization and earn a salary. Another option is to become a freelance project manager and take on projects on a contract basis. Additionally, some project managers venture into consulting and offer their expertise to help companies improve their project management practices.