website: https://creately.com/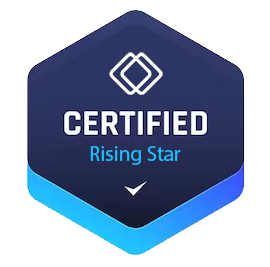 Overview of Creately
Creately is a visual collaboration and diagramming platform that helps individuals and teams streamline their work processes, improve communication, and boost productivity. With its intuitive interface and extensive range of tools, Creately allows users to create various types of diagrams, flowcharts, mind maps, org charts, wireframes, and much more. It serves as an all-in-one workspace for brainstorming, planning, and executing ideas with ease.
Creately is widely used across different industries and sectors, including software development, project management, HR planning, marketing, sales, and education. It provides practical solutions to enhance teamwork, streamline business processes, and drive efficient project execution.
One of the standout features of Creately is its infinite whiteboard, which acts as a visual canvas for users to map out their ideas and collaborate in real time. Additionally, Creately offers over 1,000 templates to help users get started quickly and provides seamless sharing and collaboration capabilities to facilitate teamwork and feedback.
Pricing Information
Creately offers a range of pricing plans to cater to different user needs. The prices are as follows:
- Free Plan: Creately provides a free plan that allows users to access core features and create up to 3 diagrams with limited collaboration options.
- Personal Plan: Priced at $4.95 per month, the Personal Plan is designed for individual users. It offers unlimited diagrams, unlimited collaborators, and advanced features.
- Team Plan: The Team Plan starts at $17 per user per month when billed annually. It provides all the features of the Personal Plan, along with additional team collaboration and administration features.
- Enterprise Plan: For larger organizations, the Enterprise Plan offers custom pricing and tailored solutions to meet specific business requirements, including enterprise-grade security and additional support options.
Alternative Companies
While Creately is a reputable and feature-rich platform, there are several alternative companies in the market that offer similar diagramming and collaboration solutions. Some popular alternatives to Creately include
Lucidchart
Draw.io
Gliffy
Microsoft Visio.
These platforms also provide a range of features and pricing plans to suit different user needs and preferences.
Frequently Asked Questions (FAQ)
What is Creately used for?
Creately is used to create visual diagrams, flowcharts, mind maps, and other visual representations that aid in concept visualization, planning, and collaborative work. It is widely utilized for team collaboration, project management, system architecture design, business process management, and educational purposes.
Can you use Creately for free?
Yes, Creately offers a free plan that allows users to create up to 3 diagrams with limited collaboration features. However, to access advanced features and collaborate more extensively, users can upgrade to one of the paid plans.
Is Creately legit?
Yes, Creately is a legitimate and trusted platform with over 10 million users and a long-standing reputation in the industry. It has been widely recognized for its intuitive interface, extensive features, and exceptional customer service.