website: https://zingtree.com/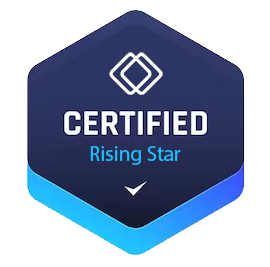 Overview of Zingtree
Zingtree is a highly efficient and intuitive no-code decision tree platform that revolutionizes the way companies manage complex processes and customer interactions. With its user-friendly interface, Zingtree helps businesses create interactive decision trees, troubleshoot customer issues, automate support processes, guide customers through complex workflows, and streamline overall operations.
This innovative platform serves as a powerful tool for various industries, including customer support, call centers, e-commerce, sales, and training. The goal of Zingtree is to simplify complex decision-making and provide organizations with a seamless and efficient way to engage with customers, improve productivity, and deliver exceptional experiences.
At its core, Zingtree focuses on empowering businesses to create intelligent decision trees that guide users through a step-by-step process to find the most suitable solutions. These interactive decision trees can be customized to match the branding of the company and integrated seamlessly into websites, applications, and existing systems, ensuring a consistent and coherent user experience.
Zingtree is highly versatile and can be used for various purposes, such as troubleshooting technical issues, providing self-help solutions, simplifying onboarding processes, optimizing sales workflows, and enhancing customer interactions. Its robust features, including analytics and reporting, multi-step calculations, role-based permissions, and CRM integration, make it a comprehensive and essential tool in today's fast-paced business environment.
Pricing
Zingtree offers flexible pricing options to cater to the diverse needs of businesses. The pricing is based on the number of active trees, which are decision trees actively being used by customers or support agents. There are three main tiers:
1. Starter Plan: The Starter Plan costs $19 per month and allows for up to 3 active trees. It includes unlimited usage by end-users, basic analytics, and email support.
2. Growth Plan: Priced at $47 per month, the Growth Plan offers up to 10 active trees. It includes advanced analytics, webhook functionality, and priority email support.
3. Business Plan: Designed for larger organizations, the Business Plan costs $99 per month and provides up to 25 active trees. It includes all the features of the Growth Plan, along with CRM integration, single sign-on (SSO), and priority support.
Alternative Companies
While Zingtree is an exceptional decision tree platform, there are a few alternative companies that provide similar services:
1. DecisionLink: DecisionLink offers a robust decision tree software solution specifically tailored for sales and marketing teams. With advanced analytics and insights, it helps businesses optimize their sales processes and increase revenue.
2. Lucidchart: Lucidchart is a versatile diagramming tool that includes decision tree functionality. It allows businesses to create complex decision trees, flowcharts, and process maps to streamline their operations and improve communication.
3. MindTouch: MindTouch is a comprehensive knowledge management platform that enables businesses to deliver self-service support, create interactive decision trees, and improve customer engagement through personalized content.
Frequently Asked Questions (FAQ)
Here are some commonly asked questions about Zingtree:
What does Zingtree do?
Zingtree is a user-friendly decision tree platform that helps businesses create interactive decision trees to guide users through complex processes, troubleshoot customer issues, and automate support workflows.
How much does Zingtree cost?
Zingtree offers three pricing options: the Starter Plan for $19/month, the Growth Plan for $47/month, and the Business Plan for $99/month.