website: https://www.mindmanager.com/en/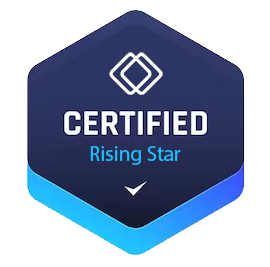 MindManager: Revolutionizing Mind Mapping Software
MindManager is a leading provider of mind mapping software that helps individuals, teams, and organizations visually organize their thoughts, ideas, and projects. With its user-friendly interface and powerful features, MindManager makes it easy to capture, arrange, and share information in a visually engaging way.
MindManager is used for a wide range of purposes, including brainstorming, project planning, task management, problem-solving, and knowledge management. It allows users to create interactive mind maps, flowcharts, Gantt charts, and many other diagram types to enhance creativity, collaboration, and productivity.
One of the key advantages of MindManager is its ability to transform complex concepts into easily digestible visuals. By visually organizing information, users can gain a better understanding of relationships, spot patterns, and identify gaps in their thinking. This enables more effective decision making and communication.
Pricing and Plans
MindManager offers several pricing plans to cater to different needs and budgets:
MindManager Professional: This plan is perfect for individuals and small teams. It is priced at $349 per user, with additional discounts available for volume purchases. MindManager Professional includes all the features and functionalities needed to create and customize mind maps, flowcharts, and timelines.
MindManager Essentials: For those who prefer a web-based version of MindManager, the Essentials plan is a great option. It is priced at $270 per user per year. While it offers a streamlined set of features compared to the Professional plan, MindManager Essentials still provides ample functionality for organizing your workday efficiently.
MindManager Enterprise: This plan is tailored for businesses and organizations that require advanced collaboration and integration capabilities. Pricing for MindManager Enterprise is available upon request.
It's important to note that the prices mentioned here are subject to change. For the most up-to-date pricing information, it is recommended to visit MindManager's official website.
Alternatives to MindManager
While MindManager is a powerful and popular mind mapping software, there are other options available in the market. Here are some alternatives to consider:
MindMeister: MindMeister is a web-based mind mapping tool that focuses on collaboration and real-time editing. It offers a free subscription plan with basic functionality, as well as paid plans with more advanced features.
Mindjet: Mindjet is the company behind MindManager. While MindManager is their flagship product, Mindjet also offers other software solutions for project management, brainstorming, and decision making.
Frequently Asked Questions
What is MindManager used for?
MindManager is used for visualizing and organizing ideas, projects, and information. It helps individuals and teams improve productivity, collaboration, and decision making.
Is MindManager free?
No, MindManager is not free. It offers different pricing plans to suit individual, team, and enterprise needs.
What is the difference between MindManager and MindMeister?
MindManager and MindMeister are both mind mapping software, but they have different focuses. MindManager is known for its robust functionality and powerful features, whereas MindMeister emphasizes collaboration and real-time editing.
What is the difference between Mindjet and MindManager?
Mindjet is the parent company of MindManager. Mindjet offers a range of software solutions, including MindManager, that help individuals and teams optimize their work processes and enhance productivity.
These answers should provide you with a comprehensive overview of MindManager, its pricing options, alternative options, and common questions. If you have any further inquiries or need more specific information, feel free to explore MindManager's official website or contact their support team.