Are you looking for a new Minecraft modpack to play? Maybe you're looking for a modpack that was recently launched with the most exciting and fun mods. If that's the case, we can't recommend Fantasy Realm enough.
This guide will show you how to get started with Fantasy Realm, set up a server, and also mention some of the best Fantasy Realm server hosting.

GameTeam
Use "9to5software" coupon for 25% off
---

Apex Hosting
---

ScalaCube
---

HostHavoc
---
What is Fantasy Realm and How to Play it?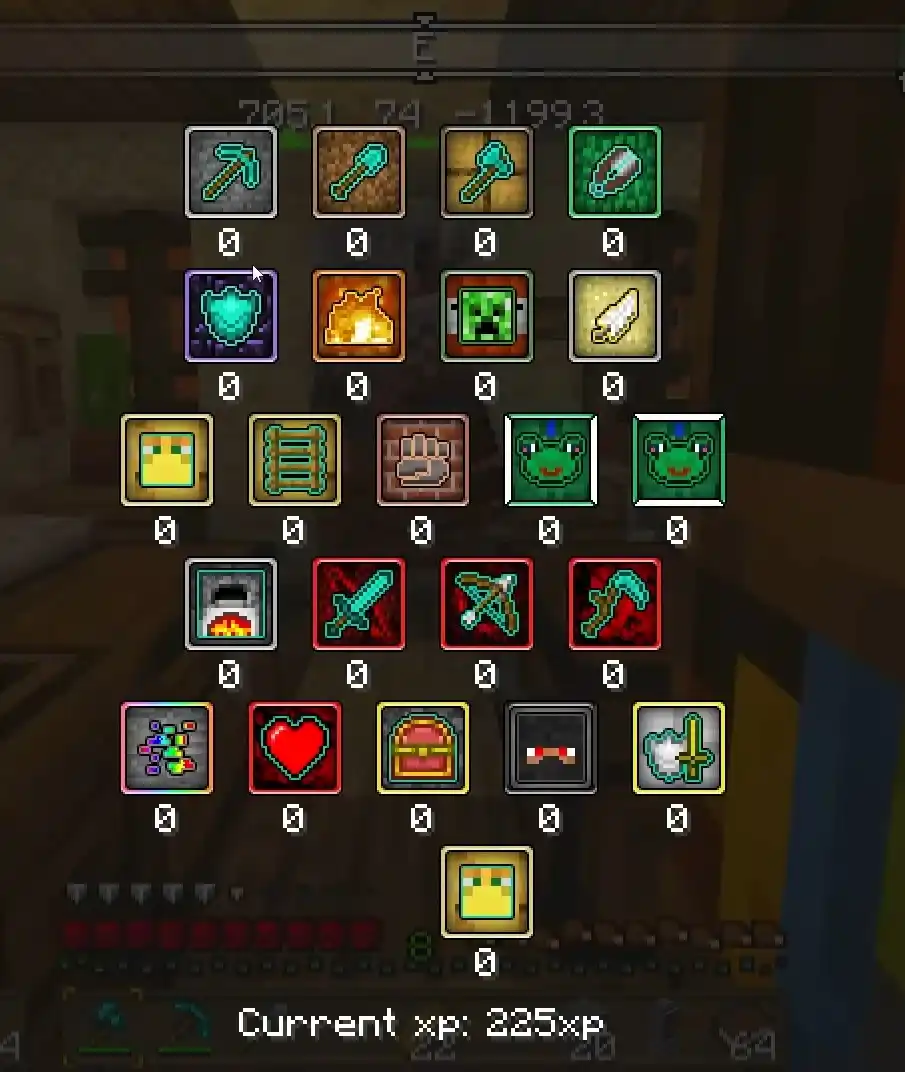 Fantasy Realm is a work-in-progress modpack that came out a few months ago, created by xSHXRKIEx. The same developer behind other famous modpacks like Better MC and Medieval MC with millions of downloads combined.
This modpack is for those who don't feel like playing Minecraft Vanilla anymore and looking for a bit more complex Minecraft experience with RPG, adventure, and quest aspects to the game. There are many new mods, biomes, quests, mobs, and new animals you can actually tame.
Also read: Forever Stranded
It's a pretty chill game compared to most hardcore survival modpacks out there. As soon as you spawn, look for a house or a similar structure. Chances are, you'll find rich villagers and dwarf blacksmiths that hoard tons of riches like iron bars and full gold armor. Take whatever you can!
Don't forget to use your questbook to learn how you can progress in the game.
Fantasy Realm server hosting

With over 300 quests, 4 new dimensions, and well over 100 new biomes, it's a chill modpack that feels meant to be played single-player. However, there's nothing stopping you from joining forces with friends and tackling fun and enjoyable quests over together.
How to set up Fantasy Realm server hosting?

It shouldn't take more than a few minutes to set up a Fantasy Realm server hosting with a server host such as GameTeam, Apex hosting, or Host Havoc.
Also read: SkyFactory 3 Server Hosting
Step 1: Navigate to GameTeam.io or your choice of provider. We'll show you how to set up a Fantasy Realm server to get started since they have provided us with test servers to play around with.
Step 2: Click on the "Start Your Server" button to get started.
Step 3: Select the Emerald Plan since you'll need at least 8GB of RAM.
Step 4: Select Java edition as your server type since you won't be able to install any modpacks on Bedrock without specialized plugins. Regarding server location, make sure to choose the closest one to you as it will reduce lag greatly and allow for much smoother gameplay. They'll have servers all around the world.
Step 5: Click on continue. Once you're done and your server is ready, now it's time to install the modpack.
Step 6: That's the easiest step. Simply navigate to the Modpacks menu.
Step 7: Find Fantasy Realm in the Forge launcher tab. Since it's a fairly new modpack, chances are it won't be among the most popular with millions of downloads. So make sure to search for it if you can't find it.
Step 8: Click on install, and your Fantasy Realm server will be ready in a minute.
That's it! You've successfully installed your first fantasy realm server. Now go ahead and explore the world and start exploring the new biomes and dungeons.
How much RAM do I need for Minecraft Fantasy Realm?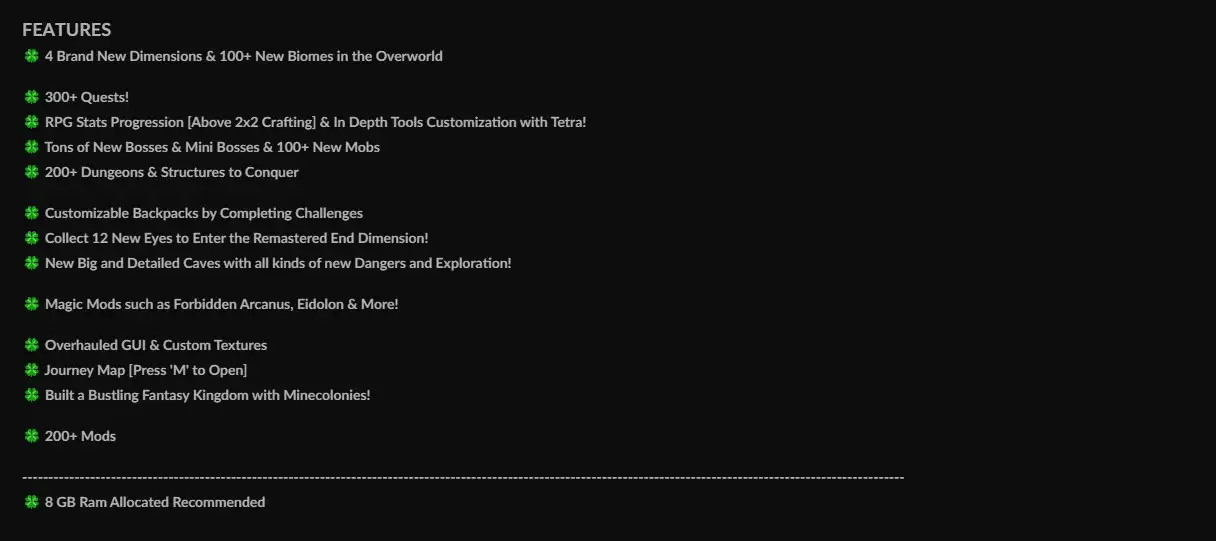 Fantasy Realm could be considered a heavy modpack with over 200 mods, visual effects, and shaders. It results in high RAM requirements. You'll need at least 8GB of RAM allocated to Minecraft to be able to play Fantasy Realm modpack. However, consider 10 or more if you'll be playing it with friends. Luckily, no optifine is required that would require even more RAM.
Also read: FTB Inferno Server Setup
Fantasy Realm Mod List: What mods does Fantasy Realm have?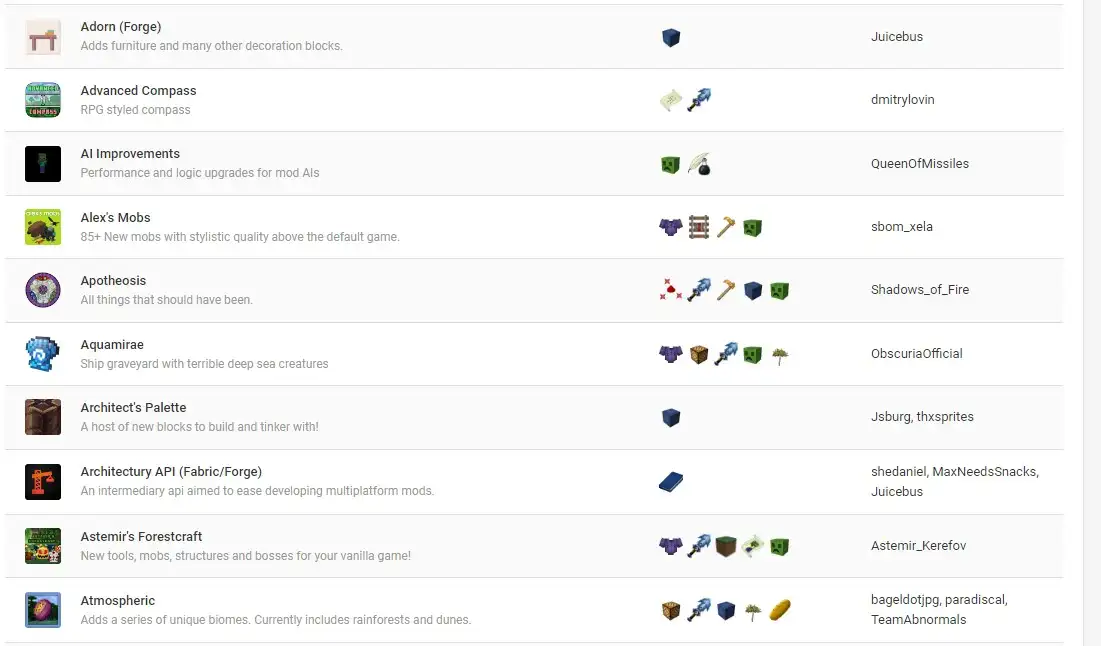 There are well over 200 mods included with the Fantasy Realm modpack ranging from design, utility, science, and engineering to magic. Let's take a look at some of them:
Industrial Decor: This mod includes the brand-new type of blocks to design and decorate your base to achieve an industrial look.
Adorn (Forge): A very useful mod that allows you to add decorative items to your inventory with new types of furniture that don't exist in Vanilla Minecraft.
Advanced Compass: Allows you to use a compass to determine direction, distance, elevation, and other important information about where you are. But does it in a stylish way similar to some RPG games.
Atmospheric: So many new biomes ranging from rainforests to dunes.
You can find all the modpacks Fantasy Realm has here.
All in all, Fantasy Realm is a great brand-new modpack that brings so many new features to the game. The team behind it also owns some of the most popular modpacks we looked at before. So you know it'll be good and well put together!
If you enjoyed this guide, please share it with your friends! If you have any questions, feel free to ask them in the comments.