Sky factory is a curse forge modpack where you start with nothing and have to build everything from scratch. In that regard, it's pretty similar to other versions of the modpack apart from performance fixes, new mods, and more worlds to start with. We've done an extensive review of SkyFactory 4, so please check that tutorial for further analysis.
Although there's already SkyFactory 4, with the latest and newest sky factory 5 on the way, it's still a popular and active modpack with over 6 million downloads.

GameTeam
Use "9to5software" coupon for 25% off
---

Apex Hosting
---

ScalaCube
---

HostHavoc
---
SkyFactory 3 Modlist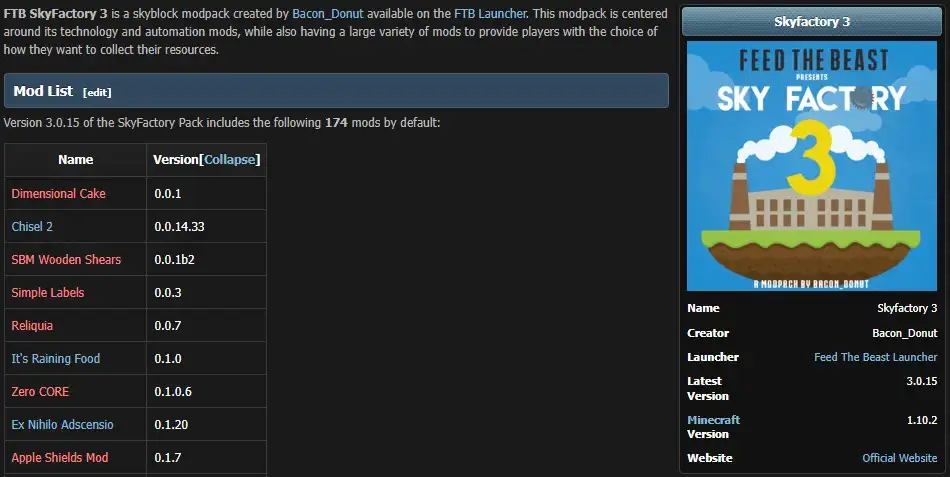 SkyFactory has 184 mods as of writing this guide. However, the modpack was last updated back in December 2021, so we don't expect this modpack to be ever updated with new mods again. Here are some of the most popular mods used in SkyFactory 3;
Related: FTB Inferno
YUNoMakeGoodMap: It's a proprietary mod SkyFactory uses to create empty SkyFactory starting worlds.
Simply Jetpacks 2: This mod brings Jetpacks into your Minecraft.
Storage Drawers: Storage Drawers bring storage capabilities using drawers, making our workspace more organized and better looking.
Torchmaster: Torchmaster mod brings a special type of torch into your game. When used, no mobs will be spawning in the area.
Refined Storage: Refined Storage is another mod for those of you who like hoarding. It drastically improves the number of items you can store.
There aren't any official updates available for Sky Factory 3. If you're interested in getting the latest versions of Sky Factory mods, then you should try out SkyFactory 4 instead.
How much RAM do you need for Sky Factory 3?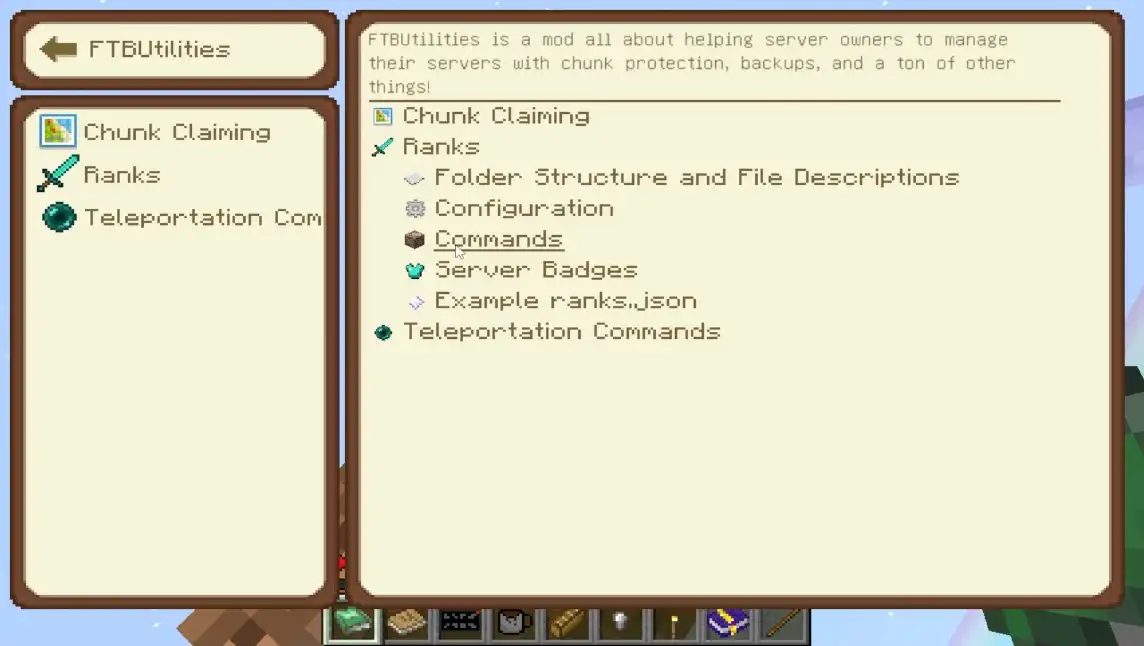 Sky Factory 3 is 7 years old at this point and has relatively lower system requirements compared to most other modpacks we look at and even the latest SkyFactory 4.
Related: StoneBlock 2 Server Hosting
We created a server with 4GB of RAM and everything worked smoothly with 2 people online. So we recommend 4GB of RAM if you'll be playing alone or with a few people max. For more people, consider up to 6 to 8GB of RAM.
How do I install Sky Factory 3?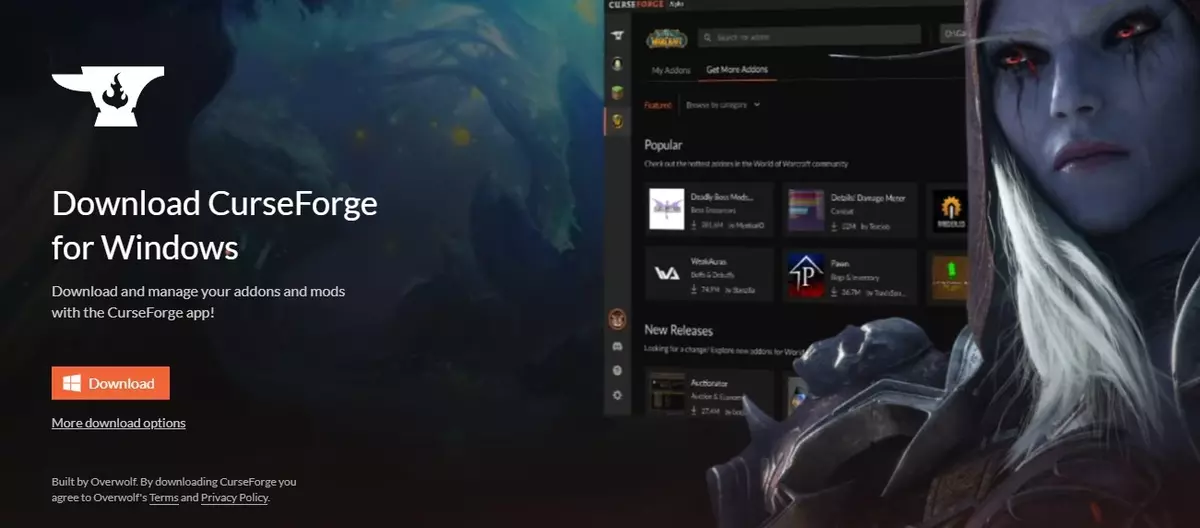 Installing Sky Factory 3 is easy. You just download the Curse Launcher. Launchers help you mod your games and manage the modpacks you install. So you can easily have different modpacks with different versions and run everything together smoothly. Download the software from the link, then install it.
Once ready, run the app and you'll see a few different games you can manage with Curse, select Minecraft and open the Browse Modpacks menu. This is where you can find thousands of modpacks to play single-player or with your friends.
Use the search bar to find Sky Factory 3 and click on the orange install button. The installation process might take a while depending on your internet speed and hardware. But it should be ready to play in about 10-15 minutes.
Also read: How to set up Better MC server?
SkyFactory 3 Server Hosting: How to set up a server?

If you want to play Skyfactory 3 with friends, you're going to need a server. You could use a service to help you set up and manage a server for you, or turn your own computer into a SkyFactory 3 server. Since it's a small modpack, it'll be easy and cheap either way. In this tutorial, we'll display how to set up a SkyFactory 3 server on GameTeam using their one-click installer. We have a separate tutorial you could follow if you wish to host the SkyFactory 3 modpack on your PC.
Step 1. Head over to GameTeam.io and create a Minecraft server. 4GB should be fine for you and a couple of other friends. PS: Don't forget to use the coupon code "9to5software" for a 25% discount!
Step 2. Once your server is ready, navigate to the Modpacks menu and search for Sky Factory 3 using the search bar.
Step 3. Select the version you wish to play and click on install.
It'll take less than a minute for close to 200 mods to be installed and unpacked. Once done, don't forget to restart your SkyFactory 3 server!
Related: All of Fabric 5
What version of Minecraft is SkyFactory 3?

The Latest Minecraft version of SkyFactory 3 is 1.10.2. If you are playing a newer version of Minecraft, you're going to have to download SkyFactory 4 or install previous versions of Minecraft to avoid crashes.
Is there a Sky Factory 5?
Currently, there isn't an official SkyFactory 5 you can play. However, there are reports online by modpack owners that suggest the work is still in progress for the modpack. Unfortunately, there are no clear deadlines or announcements as of yet.
All in all, SkyFactory 3 is a great modpack to play with friends and family. It's also a good modpack to learn new things about modding Minecraft. And finally, it's a fun modpack to explore and experiment with. If you have any questions or are stuck somewhere, feel free to ask below!
Also read: DarkRPG