In our search for the best modpacks to play in 2023, next up we have Forever Stranded. This modpack leaves you stranded in the middle of nowhere with no connection to any other world. You can only get out if you have the right tools. In this tutorial, you'll learn how to play Forever Stranded, as well as how to set up a Forever Stranded server to play with friends. Let's get started!

GameTeam
Use "9to5software" coupon for 25% off
---

Apex Hosting
---

ScalaCube
---

HostHavoc
---
Also read: SkyFactory 3
What is Forever Stranded and How to play?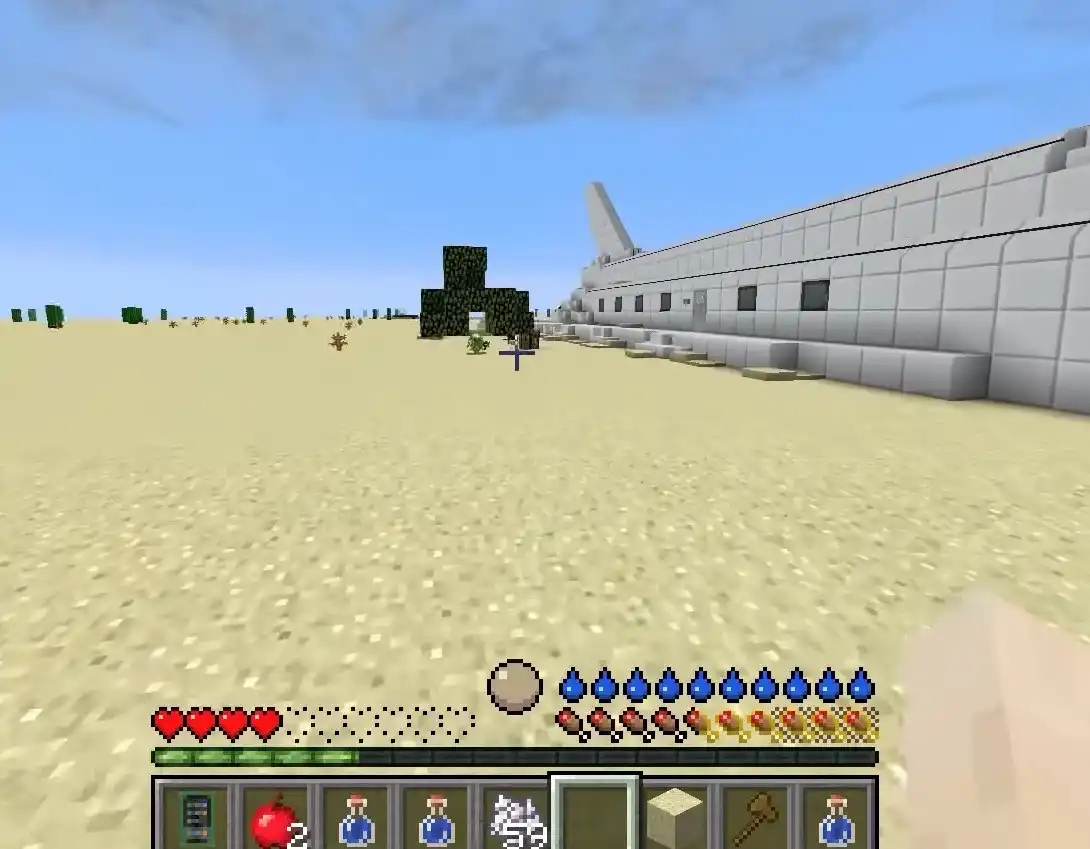 Forever Stranded is a hardcore survival modpack with an exciting storyline. You and your friends are basically stuck on an inhabitable, alien planet and you have to find a way to get out of there.
You start the world next to your crashed space shuttle, and you have to build the technology that'll get you out of there using whatever items you can craft in this harsh environment.
Also read: SkyFactory 4
TIP: Make sure you pay close attention to your hunger and thirst levels! You'll also need to seek shelter if it gets too hot.
You could jump inside a water source if it gets too hot to cool yourself, or you could even build an air conditioning system as you progress in the game and unlock more technologies.
Once you reach the end game, your goal is to build a rocket and get yourself and your team out of there.
Forever Stranded Server Hosting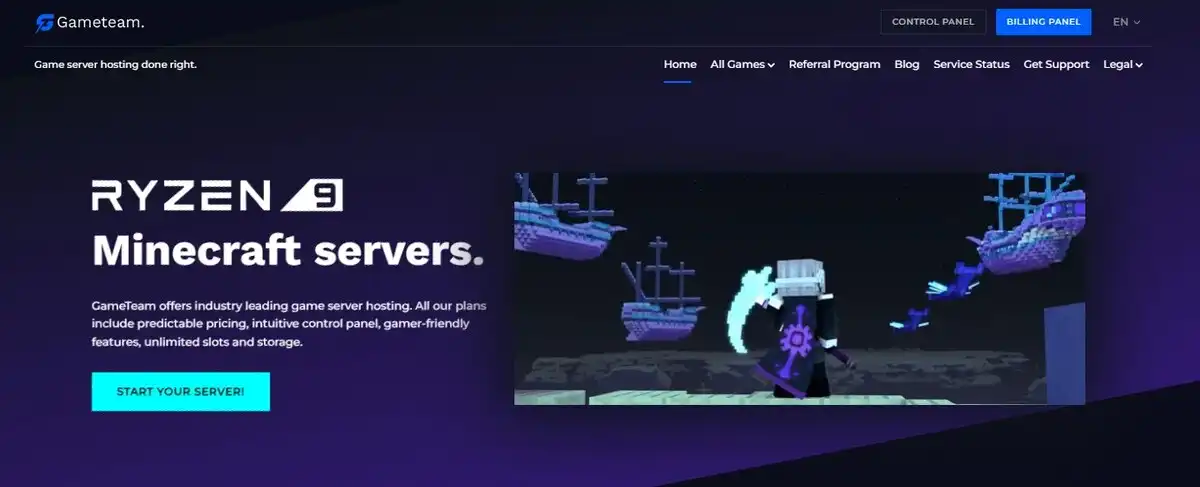 If you want to host a Forever Stranded server, you're going to need to download its server files and turn your computer into a Minecraft server. It has its advantages and disadvantages. The biggest benefit is you don't get to pay a monthly fee to a company for running and managing your server. However, it also has plenty of disadvantages as well. Such as technical know-how, and server downtime when your computer is off. We recommend setting up your Forever Stranded on a professional hosting provider since you can have a 24/7 server this way for as low as $7 a month.
Related: Blockfront server hosting
How to Set up a Forever Stranded Server
If you decided on GameTeam or one of our other recommended solutions, follow these steps to set up your Forever Stranded server:
1. Go to GameTeam.io.
2. Most providers offer hosting solutions for multiple games. From the games menu, select Minecraft.
3. Click Create New Server.
4. Enter a name for your server.
5. Select your region.
6. Choose the type of server (Public, Private, or Dedicated).
7. Fill out the rest of the information.
8. When your server is ready, navigate to the Modpacks menu
9. Forever Stranded can be found under CurseForge modpacks. If you don't see it, use the search bar to find it.
10. Click on the Install button, and your Forever Stranded server will be ready in a minute.
How much RAM do I need for Forever Stranded?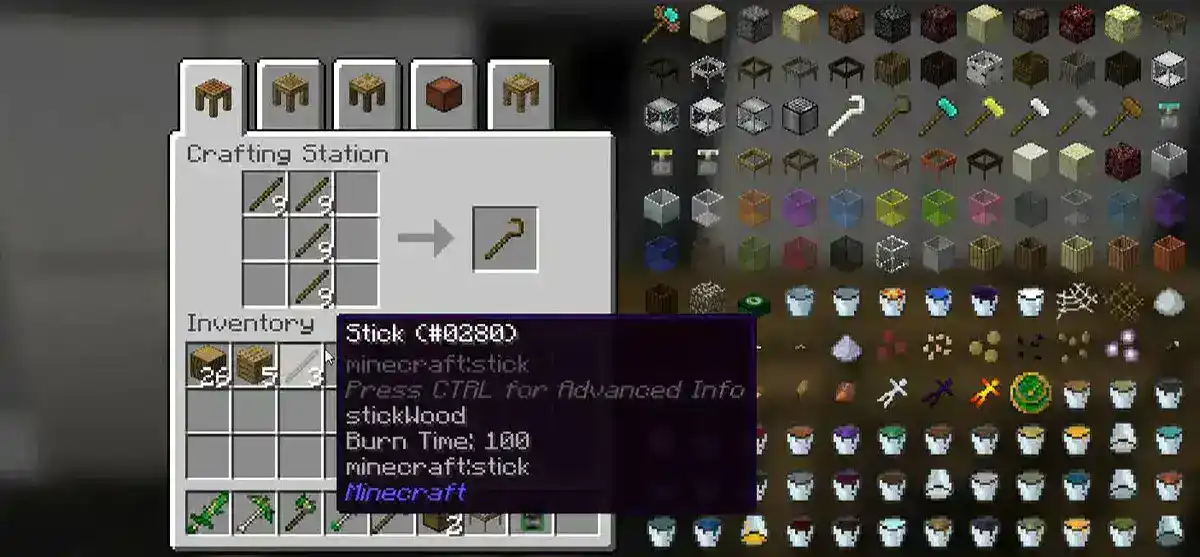 You'll need at least 4GB of RAM. But we recommend 6GB or more to play Forever Stranded Minecraft modpack. Here's why; we set up a basic 4GB server first and installed the modpack. It worked without any lag or crashing. However, when a friend of ours joined the server, it became noticeably laggy. When we upgraded our test server to 6GB, lag entirely.
So, on our setup, 6GB was the sweet spot for 2 people. If you plan on playing with more people, you can start with 6GB and see if it'll be enough. If it lags, you may have to upgrade to 8GB of RAM or more.
Also read: FTB Inferno
Forever Stranded Mod List: How many mods are there?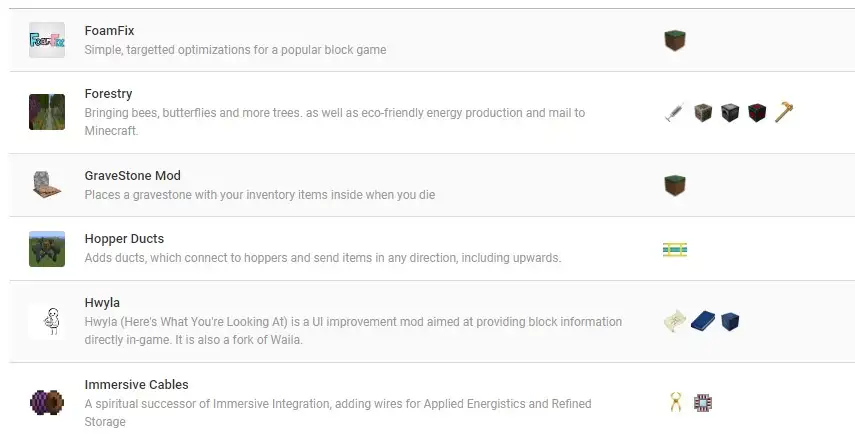 There are 104 mods available for Forever Stranded. Mainly designed to work with machinery and automate tasks while others provide better utilities such as storage, crafting, and transportation. Some mods add new features like new items, mobs, blocks, and more. Others simply make things easier by adding new commands that allow players to perform actions more quickly.