Imagine Minecraft as we know it and a World War 2 simulator combined. That's exactly what BlockFront is. A combination of Minecraft and Battlefield 1. The best of both worlds. In this tutorial, we'll discover the following:
- What BlockFront Modpack is
- How to progress in the game
- BlockFront Wiki & Things to know
- How to install & setup on a server
So, let's get started!

GameTeam
Use "9to5software" coupon for 25% off
---

Apex Hosting
---

ScalaCube
---

HostHavoc
---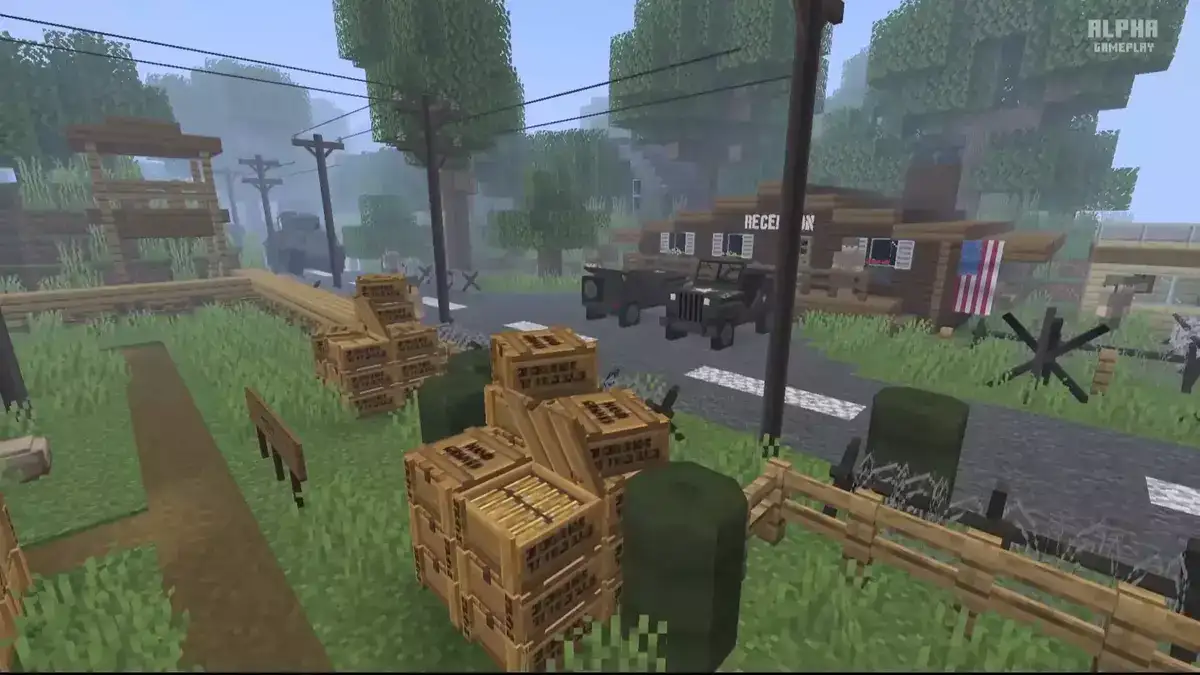 What is BlockFront and How to Play it?
BlockFront, as explained in the intro, is a modpack designed to turn your Minecraft into a WW2 simulation using various mods and design elements.
As soon as you load the game, you are asked to complete the BootCamp, which we strongly urge you to do. Because you'll need the field training to progress in the game later on.
Also read: All of Fabric 5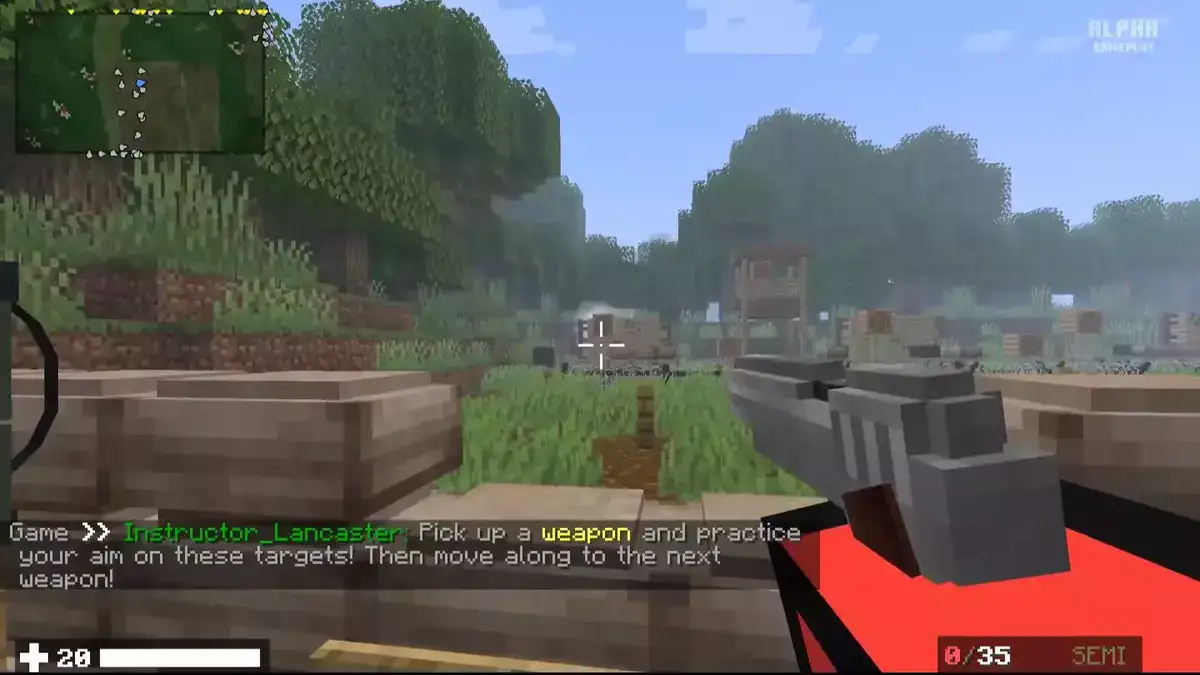 You start the game with a patriotic siren, your instructor sergeant waking you up for the day's drill. As soon as you leave your room, your captain drags you into a training course where you learn how to use your weapon and how to move around and fight. You'll also be taught about the map layout, enemy positions, and more. It's all very realistic with proper voice acting, even for AI characters and bots.
After completing the Bootcamp, you're given an assignment that will require you to build a bunker at your base camp. You can either choose to build a small one or a large one depending on your preference.
You'll also be learning how to use radio communications, planes, and various weapons, including proper planes, guns, and tanks! Something Call of Duty fans will enjoy.
Also read: All the mods 8
In your inventory menu, you'll find the following: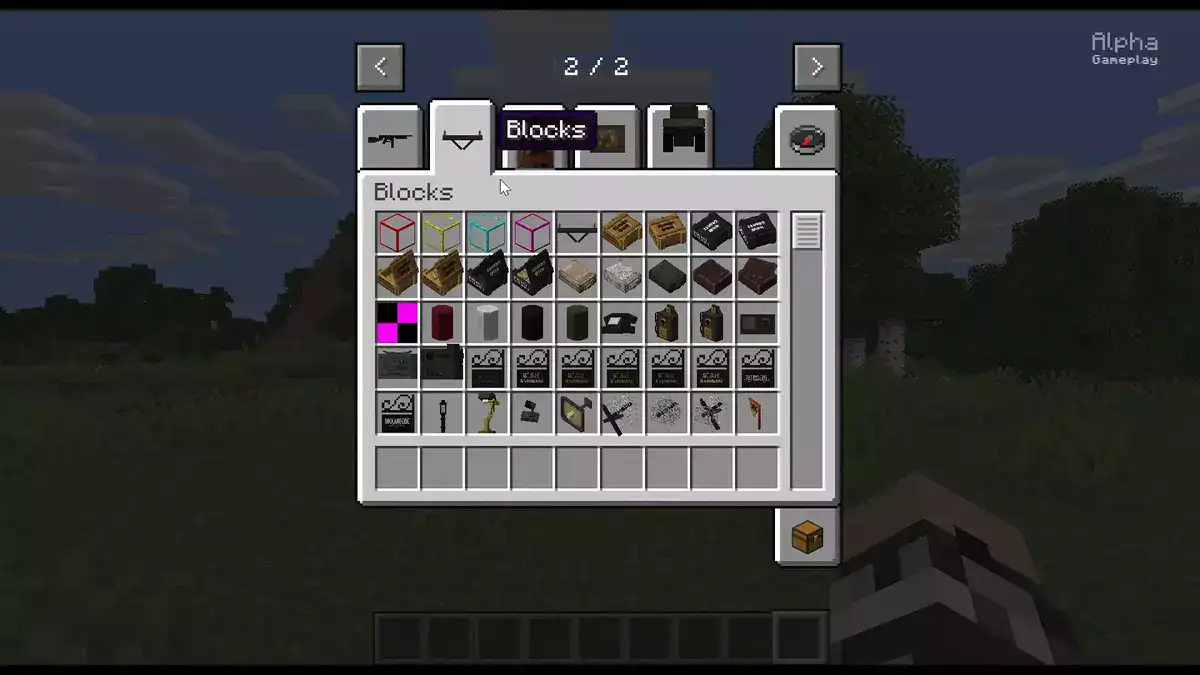 - Proper guns from the WW2 era, including pistols, machine guns, and Mauser rifles!
- Blocks you can use to set up roadblocks and checkpoints.
- Other design elements such as realistic-looking shop signs, phones, bricks, rubble, and mud.
- Flags of all actors involved in WW2, including Polish, American, Japanese, USSR, Italy, Germany, and others.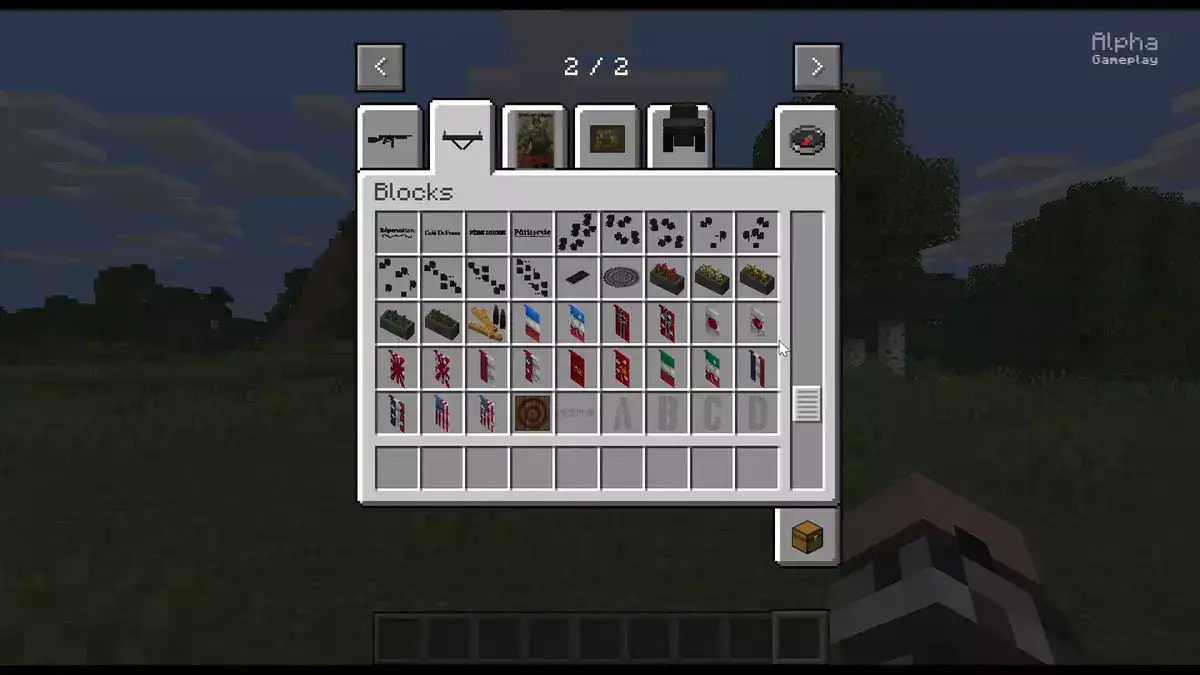 - Propaganda posters in various languages such as English, Japanese, German and Russian. These are historically accurate and can be used in your bases or around the map.
- Pictures and frames of WW2 actors and leaders. After all, what military base in WW2 would be complete without the picture of their dear leaders hanging on the wall?
- Vehicles you've never seen before in Minecraft, such as tanks, armored personal carriers, artillery planes, and military cars with turrets. Also historically accurate to the WW2 era.
Also read: Infinity Evolved Server Hosting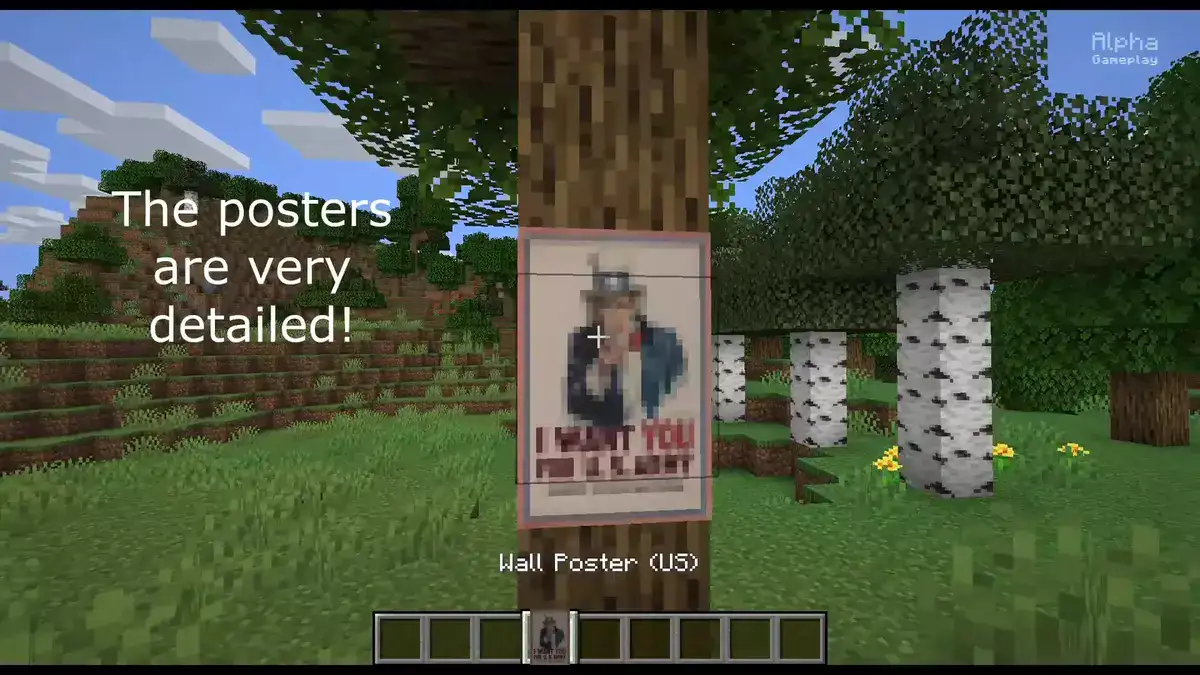 - There are also barbed wire blocks you can use at the checkpoints or borders of your base. These actually slow players down, and in survival mode, they hurt you if you touch them.
- Plantable bombs that explode on the countdown. The explosion doesn't destroy the blocks around it as TNT would.
We'll leave the rest for your exploration, as there are simply too many items to name here.
Also read: Sevtech Ages Modpack
BlockFront Server Hosting & Server Setup
Although a single-player mode exists for BlockFront, you won't have the same experience unless you're fighting your friends on opposing sides in the war-torn stress of Normandy, France! For that, you'll need server hosting. In this section of our tutorial, we'll show you how to do it.
How much RAM do I need for BlockFront server?
BlockFront depends on many resource-intensive mods to create that ww2 feel. The minimum amount of RAM we recommend for BlockFront is 8GB. As a general rule of thumb, consider 400MB extra RAM for every player on your server.
Also read: MC Eternal