If you're in your late 20s or 30s, you probably grew up watching Pokemon anime adventure series on TV. If you're in your 20s or younger, you probably recognize Pokemon from the games on your Phone. This modpack brings Pokeman characters and features to Minecraft as we know it. In this wiki/tutorial, we'll learn how to play Minecraft Pixelmon modpack, how to set up a Pixelmon server, and also talk about your Pixelmon server hosting options. Let's get started!

GameTeam
Use "9to5software" coupon for 25% off
---

Apex Hosting
---

ScalaCube
---

HostHavoc
---
Also read: DarpRPG Server Hosting
Don't feel like reading this article? Watch it instead:
How to Play Pixelmon?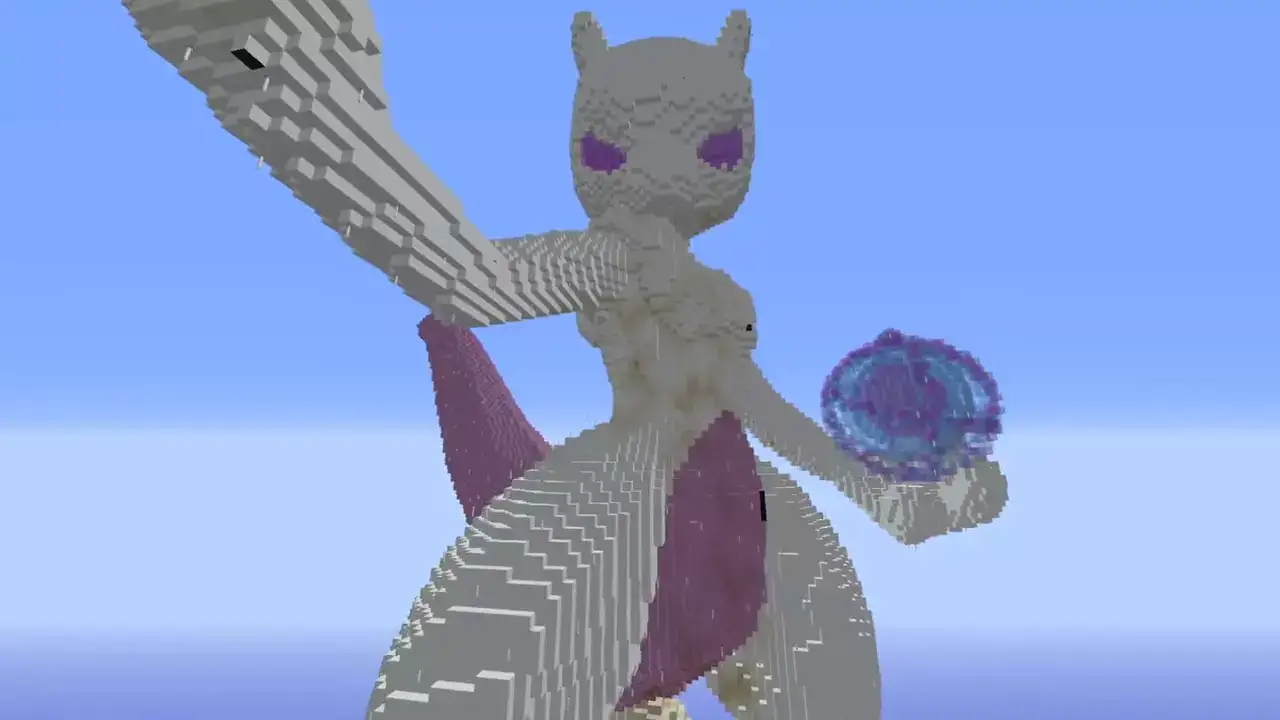 After selecting your Pokemon character and when you first load your Pixelmon world, it'll look very similar to a Vanilla Minecraft world apart from new structures and mobs. So we recommend getting your hands on as many resources as possible. Punch some trees, and collect some berries. Each new item you collect will unlock a new recipe, which you can later use to build new things.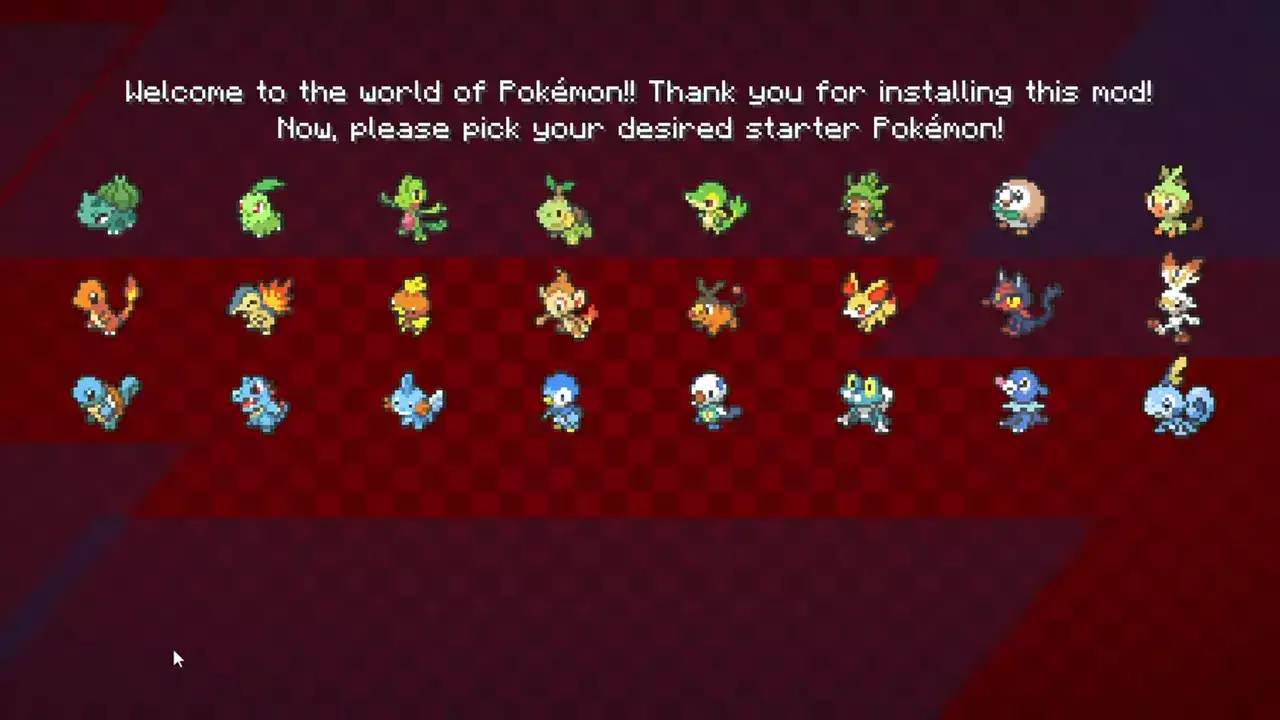 When you have enough resources to eat and protect yourself, your next task should be finding a Pokemon. There are quite a lot of Pokemons scattered across the world. Metapod will be one of the easiest to find. When you encounter one, look at the Pokemon and press "R" on your Keyboard to throw your Pokeball.
It'll immediately start a duel between the wild Pokemon and the Pokemon character you selected at the beginning of the world. They'll battle it out, and if your Pokemon wins the battle, you'll both gain experience, and the defeated mob will be added to your list of Pokemons.
Related: Last Days of Humanity Server Hosting
You should continuously fight your Pokemons to level them up and gain more experience because you'll be encountering more challenging mobs as you progress through the game.
Don't forget to pick up valuable items that defeated Pokemons drop!
Is Pixelmon a Modpack?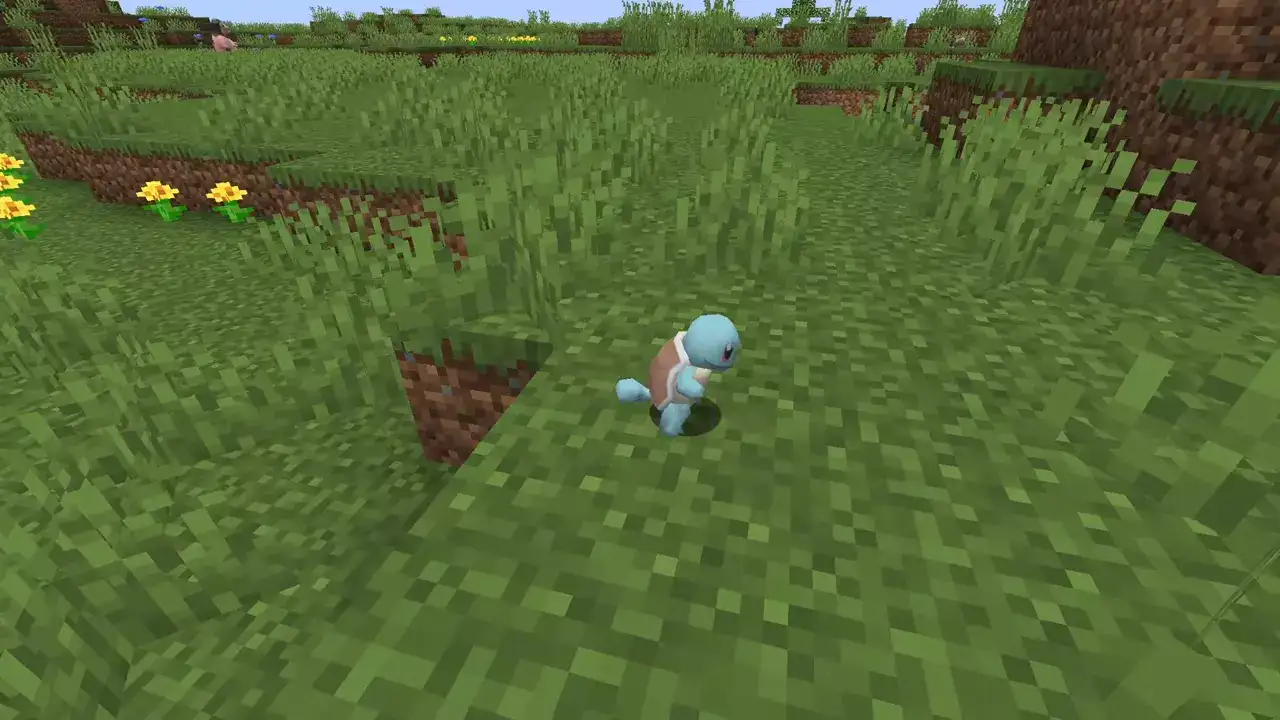 Pixelmon was first created and launched as a mod you could install. After it got prominent among Minecraft players, developers turned it into a modpack of its own, and it became widely successful, with well over 6 million downloads and an active fan base.
Is the Pixelmon mod free?
Pixelmon mod and modpack are both completely free additions to your Minecraft. You can download them from its official CurseForge page.
Pixelmon Server Hosting
There are two ways to host your Pixelmon server:
1) Use a managed server hosting providers like GameTeam or Apexhosting.
2) Run your own Pixelmon server.
Also read: SkyFactory 4 Server Hosting
In this section, we'll show you how to host your Pixelmon server on GameTeam. Please follow our dedicated Pixelmon server hosting tutorial if you wish to set it up on your own hardware.
How to install Pixelmon modpack on server?
1. Pick a service provider such as GameTeam, ApexHosting, or Hostinger. We'll demonstrate the process on GameTeam, but any other provider will do just fine. (You could use the "9to5software" coupon code on GameTeam for an additional 25% off.)
2. Navigate to the modpacks section in the menu.
3. You could browse through thousands of popular or brand-new modpacks in this section, offered by various launchers such as Curse, Technic, or Feed the Beast.
4. On GameTeam, modpacks are ranked by their popularity. Since Pixelmon has over 6 million downloads, it's the 3rd most popular modpack on CurseForge.
5. Select the version from the version selector and click on install.
6. Installation process will take a few minutes since GameTeam's installer has to download and unpack a few hundred mods.
7. When it's done, the page will be refreshed automatically.
How much RAM does a Pixelmon server need?
A Pixelmon server needs around 2GB of RAM. It is recommended that you have at least 4GB of RAM for running a Pixelmon server smoothly. Of course, it also depends on many other factors, such as other heavy mods that you might install, like Optifine, how many people will be playing on the server, or even chunk loading distance.
Related: Better MC Server Hosting
FAQ
Can you play Pixelmon without buying Minecraft?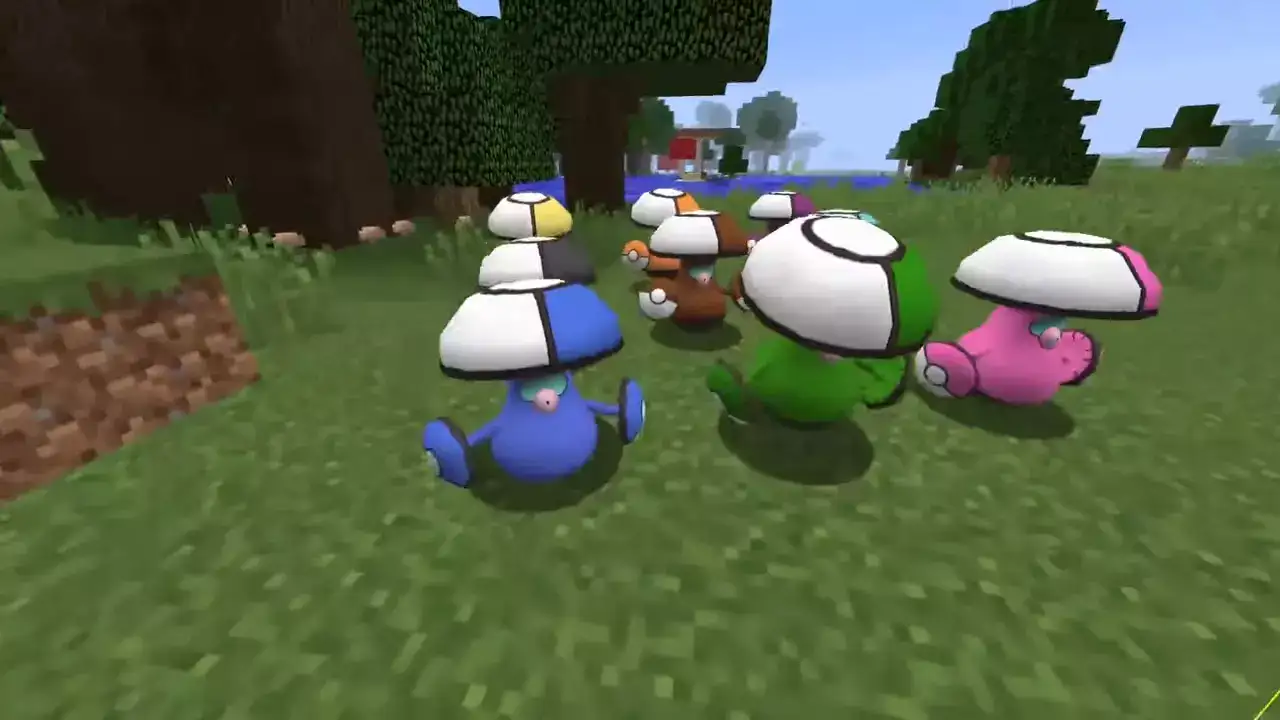 The answer is maybe, but it won't be reliable or even guaranteed to work. You'll most likely run into modpack compatibility issues. We don't recommend installing cracked Minecraft on any PC due to security reasons. There's also big risk of installing malware-infected versions.
How do I Install Pixelmon mod?
Did you know there are two Pixelmons you could install? The answer will change based on which one you want to install. If you want to install the Pixelmon Modpack, we recommend using Curse Launcher. If you just need the mod, you should download the mod from this link. Then move the downloaded files to your Minecraft's mods folder. Make sure to download the correct version or it won't work!
Related: Stoneblock 2 Server Hosting
Did Pixelmon shut down?
Pixelmon mod was shut down back in 2017 after a request from the Pokemon parent company Nintendo. However, the modpack is active and continuously updated to date.
Can you play Pixelmon on mobile?
Normally, you'll need Minecraft Java to install any kind of mods or modpacks. However, good people of Minecraft community seems to have found ways around the restrictions. With minor differences in content and gameplay, you could get Pixelmon on Minecraft PE, also known as Minecraft Pocket Edition. You could watch this great guide by Shifteryplays to learn how:
Please note that, you still won't be able to play cross-platform with people who are playing Minecraft Java version.
Related: Blockfront Server Hosting
How big is the Pixelmon Modpack?
The latest 1.12.2 version of Pixelmon modpack is 8.10MB in size and contains 892 Pokemon mobs, tons of unique features, and gigantic maps.
Is the Pixelmon Modpack and Pixelmon reforged the same?
The main difference between Pixelmon modpack and Pixelmon Reforged is the modpacks they have. Most Minecrafters consider Pixelmon Reforged a better version since it brings a few other in-demand mods, such as Biomes O Plenty.
Does Pixelmon work with shaders?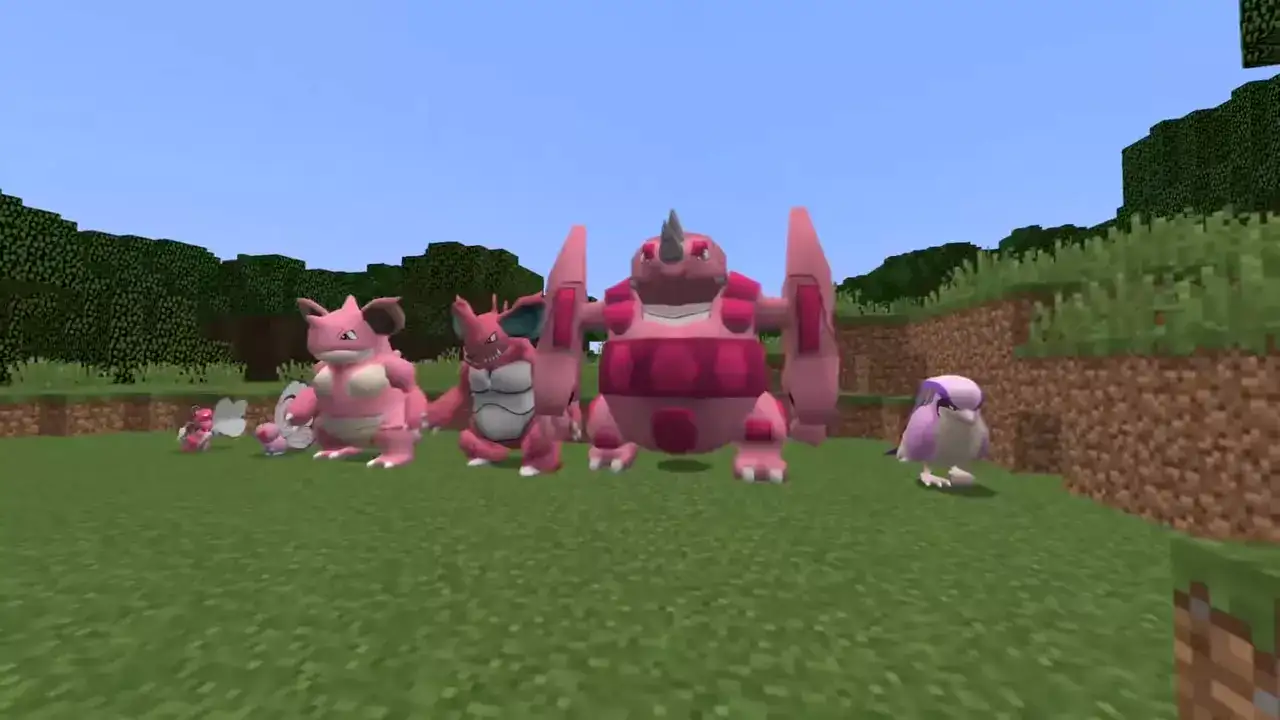 Yes, Pixelmon mod does work with shaders as long as you install Forge version 1.7 or lower.
How do you use Optifine in Pixelmon?
Optifine works with Pixelmon as long as you get the versions right. We recommend installing OptiFine 1.12.2 with the latest 1.12.2 version of Pixelmon. You're likely to run into compatibility issues if versions don't match.
What version of Minecraft is Pixelmon?
The latest version of Pixelmon is 1.12.2, which just came out a few days ago, and it supports the 1.16.5 version of Minecraft.
How many versions of Pixelmon are there?
There are 3 Pixelmons you can download and play.
Pixelmon mod
Pixelmon modpack
Pixelmon reforged
Can u play Pixelmon on Xbox?
There are ways to get Pixelmon on Minecraft Pocket Edition. If you have MCPE on your Xbox, you can play Pixelmon there as well as a single-player.
Also read: All of Fabric 5 Server Hosting