website: https://www.flowlu.com/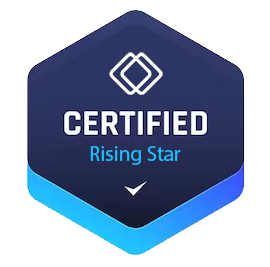 Flowlu: Business Management Software Simplified
Flowlu is an all-in-one business management software designed to streamline your workflows and help your business processes flow smoothly. With a wide range of features and solutions, Flowlu empowers businesses of all sizes and industries to efficiently manage projects, tasks, finances, invoicing, collaboration, and more.
Whether you're a marketing agency, a construction company, an IT department, a business consultant, a legal professional, or an educational institution, Flowlu offers tailored solutions to meet your specific needs. Let's take a closer look at what Flowlu has to offer and how it can benefit your business.
Features and Benefits of Flowlu
Online CRM
Flowlu's Online CRM allows you to easily manage new sales opportunities, track customer interactions, plan future activities, and store email communications in one central place. With a fully customizable CRM software, you can effectively nurture leads, convert prospects into customers, and enhance customer relationships.
Project Management
With Flowlu's Project Management feature, you can plan, create, and manage multiple projects with ease. Track project progress, prioritize tasks, and build an end-to-end work structure. Visualize project revenue, calculate costs, and monitor overall project profitability. Collaborate seamlessly with your team and ensure projects are delivered on time and within budget.
Task Management
Flowlu's Task Management functionality allows you to convert ideas into actionable tasks, assign them to team members, and prioritize activities. Get a clear overview of what tasks are done and measure the time spent on each task. Improve productivity and efficiency by streamlining your task management process.
Financial Management
Manage all your financial records and plan your budget in one central place with Flowlu's Financial Management feature. Visualize your financial data using graphs to better understand where your money is going and identify opportunities for revenue growth. Take control of your finances and make informed business decisions.
Online Invoicing
Flowlu makes it incredibly easy to invoice your clients. Create and send professional invoices within seconds, get paid online, automate your billing process, and impress your customers with seamless invoicing experience. Speed up your cash flow and improve your bottom line.
Knowledge Base
Flowlu's Knowledge Base feature allows you to create both internal and external knowledge bases. Capture your team's most valuable information, create guides and manuals, and provide your clients and users with a comprehensive self-service portal. Empower your team and clients with the knowledge they need to succeed.
Agile & Issue Tracker
Quickly adapt to changes in your projects with Flowlu's Agile & Issue Tracker. Delve into agile project management methodologies, prioritize issues, and ensure maximum value delivery to your clients. Stay flexible and responsive in a dynamic business environment.
Collaboration Tools
With Flowlu's Collaboration Tools, you can stay in touch with your team at any time. Resolve questions in real-time through chat, collaborate on tasks and projects through comments, and receive notifications for relevant updates. Foster a productive and connected team environment.
Mind Maps
Brainstorm and plan effectively with Flowlu's Mind Maps feature. Keep your ideas organized and gain new insights into your projects. Define mind maps for different projects, discover new perspectives, and fuel your business growth without limits.
Client Portal Software
Flowlu's Client Portal allows you to communicate seamlessly with your clients, freelancers, or contractors. Create a dedicated space to share information, collaborate on projects, and take your customer collaboration to the next level. Build strong and lasting client relationships.
Pricing and Plans
Flowlu offers flexible pricing plans to cater to the diverse needs of businesses. The pricing starts at $29 per user per month for the Business plan. This plan includes all the essential features such as Online CRM, Project Management, Task Management, Financial Management, Online Invoicing, Knowledge Base, Agile & Issue Tracker, Collaboration Tools, Mind Maps, and Client Portal Software.
For more advanced features and capabilities, Flowlu offers the Professional plan at $59 per user per month and the Enterprise plan, which is customizable based on your specific requirements. These plans include additional functionalities and benefits to further enhance your business management process.
With Flowlu's transparent and competitive pricing, you get access to a comprehensive suite of tools that can take your business to new heights.
Alternative Companies
While Flowlu offers a robust business management solution, there are alternative companies in the market that you might consider:
1. G2: G2 is a leading platform for business software and services reviews. They provide comprehensive insights, user reviews, and ratings for various business management tools, including Flowlu. 2. TrustRadius: TrustRadius is another trusted review platform that offers in-depth reviews and comparisons of business management software. You can find valuable insights and feedback from real users to make informed decisions. 3. Zoho One: Zoho One is an extensive suite of cloud-based business software that covers all aspects of business management. It offers a wide range of features and solutions similar to Flowlu. 4. Bitrix24: Bitrix24 is a comprehensive business management platform that combines CRM, project management, task management, and collaboration tools in one place. It provides a holistic solution for businesses of all sizes.
FAQs about Flowlu
Q: Is Flowlu suitable for small businesses?
A: Yes, Flowlu is suitable for small businesses as well as medium-sized and enterprise-level companies. It offers scalable solutions that can be customized to meet the specific requirements of different businesses.
Q: Can I try Flowlu before making a purchase?
A: Absolutely! Flowlu offers a free trial for you to explore and experience the platform's capabilities. Sign up for a free trial and see how Flowlu can streamline your business processes.
Q: Does Flowlu have mobile apps?
A: Yes, Flowlu has mobile apps for both iOS and Android devices. You can access your projects, tasks, contacts, and other features on the go, ensuring you stay connected and productive at all times.
Q: Can I integrate Flowlu with other software and tools?
A: Yes, Flowlu integrates with popular third-party tools and software such as Google Drive, Gmail, Dropbox, Zapier, and more. Seamlessly connect Flowlu with your existing tools to streamline your workflows and boost productivity.