website: https://everhour.com/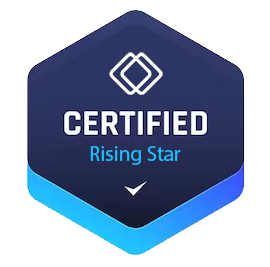 Overview of Everhour
Everhour is a time tracking app that offers effortless budgeting, client invoicing, and painless payroll management. It is designed to integrate seamlessly with popular project management tools such as Asana, Trello, Basecamp, and more. With Everhour, you can track the time spent on tasks, analyze reports and data, create invoices based on tracked time and expenses, and manage your team's schedule and availability.
Everhour has been trusted by over 260,000 people and has helped complete more than 147 million tasks in over 3 million projects. It offers a user-friendly interface and provides native integration with various project management tools, making it easy to track time without manual project setup. The app automatically syncs changes, ensuring that your reports always reflect the latest data.
Pricing Information
Everhour offers different pricing plans to cater to various business needs. The pricing is as follows:
- Free Plan: Everhour provides a free version with limited features for up to 5 users.
- Basic Plan: The Basic Plan costs $8/user/month and includes features such as time tracking, reports and analysis, billing and budgeting, task management, visual planning, expenses tracking, and invoicing.
- Pro Plan: The Pro Plan is priced at $15/user/month and offers all the features of the Basic Plan along with additional features such as advanced reports, timesheet approvals, and priority customer support.
- Enterprise Plan: For larger teams and enterprises, Everhour offers custom pricing with personalized features, dedicated account managers, and priority support.
Everhour Alternative
While Everhour is a popular choice for time tracking and management, there are alternative companies that offer similar services:
- Toggl Track: Toggl Track is another prominent time tracking tool that provides comprehensive features for tracking, reporting, and managing time. It offers a free version and various pricing plans.
- Harvest: Harvest is a widely used time tracking and invoicing software that integrates with popular project management tools. It offers a free trial and different pricing options.
- Clockify: Clockify offers a free time tracking tool with advanced features like project management, reports, and team collaboration. It also provides paid plans for additional functionalities.
- Hubstaff: Hubstaff provides time tracking, productivity monitoring, and team management features. It has various pricing plans and offers a free trial.
- Timecamp: Timecamp is a comprehensive time tracking and management tool that includes features such as attendance tracking, invoicing, and project billing. It offers a free version and paid plans.
Frequently Asked Questions about Everhour
What does Everhour do?
Everhour is a time tracking app that helps businesses track time spent on tasks, manage project budgets, create invoices, and streamline payroll processes. It integrates with popular project management tools to provide a seamless workflow.
Does Everhour have a free version?
Yes, Everhour offers a free version with limited features for up to 5 users. The free plan allows users to track time, view basic reports, and manage tasks.
What is the difference between Toggl Track and Everhour?
Both Toggl Track and Everhour are time tracking apps, but they differ in their features and integrations. Everhour focuses on seamless integration with project management tools to provide a unified experience, while Toggl Track offers a standalone time tracking solution with advanced reporting and analytics.
How to track time in Everhour?
To track time in Everhour, you can use the timer feature within the app or log time manually. The timer appears next to each task or subtask, allowing you to easily start and stop tracking. You can also add time estimates and view the progress of each employee.
Overall, Everhour is a comprehensive time tracking tool that empowers businesses to effectively manage their time, budgets, and invoicing. With its seamless integrations and user-friendly interface, Everhour is a valuable asset for teams and companies of all sizes.