website: https://freedcamp.com/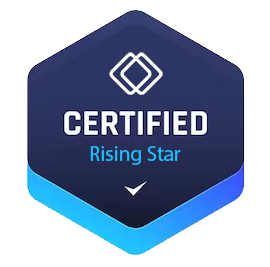 Company Overview: Freedcamp - Free Project Management
Freedcamp is a project management platform that provides comprehensive tools and features to help businesses efficiently manage their projects. It offers a wide range of functionalities designed to streamline and simplify project management processes, regardless of the project's complexity or the size of the business.
With Freedcamp, users can easily organize tasks, have asynchronous discussions, track project milestones, manage team time, store files with unlimited storage space, create customized calendars, access project overviews, utilize the issue tracker, and establish a single source of information through the wiki feature.
Freedcamp offers different plans to cater to individual needs and team requirements. The plans include:
Free: Ideal for individuals or teams who are just getting started.
Pro: Provides advanced project planning and team collaboration features.
Business: Customized platform for any team or use case.
Enterprise: Offers advanced tools, analytics, and enterprise-grade support.
Pricing
Freedcamp offers a free plan that provides access to all mission-critical collaboration tools with no project limits, unlimited storage, unlimited users, and control over permissions. This free plan is perfect for users who are just starting out or have smaller-scale projects. Additionally, Freedcamp offers paid plans including Pro, Business, and Enterprise, which provide additional functionality and support tailored for more advanced needs. For detailed pricing information, it is recommended to visit Freedcamp's official website.
Alternative Companies
While Freedcamp is an excellent project management tool, it's worth exploring alternative platforms that may also meet your specific requirements. Some popular alternatives to Freedcamp include:
Basecamp: A widely-used project management software known for its simplicity and user-friendly interface.
Trello: A visual project management platform that uses cards and boards to help users track and manage tasks.
Asana: A flexible project management solution that allows users to create and track projects, tasks, and deadlines.
Wrike: A comprehensive project management platform offering task management, real-time collaboration, and reporting features.
FAQs about Freedcamp
What is Freedcamp used for?
Freedcamp is used for project management, providing tools and features to help users organize tasks, collaborate with team members, track project milestones, manage files and documents, and streamline project workflows.
Is Freedcamp free to use?
Yes, Freedcamp offers a free plan that provides access to all core collaboration tools and features. However, advanced functionality and support are available through the paid plans.
Is Freedcamp a CRM?
No, Freedcamp is primarily focused on project management rather than customer relationship management (CRM). While it offers features that facilitate collaboration and organization, it does not offer dedicated CRM functionalities.
Is Freedcamp open source?
No, Freedcamp is not an open-source software. It is a commercial project management platform that offers both free and paid plans to its users.