Welcome to your ultimate guide to Photoshop on Android! Whether you're a budding graphic designer, a social media influencer, or a photo-editing enthusiast, this comprehensive guide will walk you through the process of using Photoshop on your Android device. By the end, you'll be familiar with all the necessary tools and techniques to transform your photos into works of art!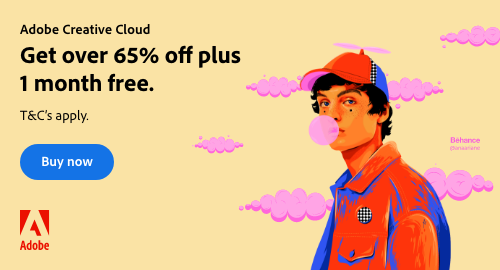 Introduction to Photoshop Express for Android
The mobile version of Photoshop is known as Photoshop Express. It's available for Android devices and can be downloaded from the Google Play Store. While it doesn't have all the features of the desktop version, it does offer a wide range of tools for cropping, adjusting, and retouching photos, as well as adding filters and effects. Getting Started: Installation and Setup
Installation: Visit the Google Play Store, search for 'Photoshop Express', and click on 'Install'. Ensure your device has the necessary storage space.
Setup: Once installed, open the app and sign in with your Adobe ID. If you don't have one, you can easily create it for free.
A Tour of Photoshop Express Interface
Upon opening the app, you'll notice a simple, user-friendly interface. There are three main sections:
Edit: Here, you'll find tools to crop, rotate, and flip your photos, as well as adjust brightness, contrast, exposure, and other parameters.
Looks: This section includes various filters or presets you can apply to your photos with a single tap.
Mix: This is where you can combine multiple photos into one, or add text or stickers. Editing Your First Photo
Import: Tap the "+" icon at the bottom of the screen to select a photo from your device or cloud storage.
Crop and Rotate: Under the 'Edit' tab, select 'Crop'. Adjust the corners of the grid to crop your photo. You can also choose from a list of preset aspect ratios. Rotate and flip options are available here too.
Adjust: Stay in the 'Edit' tab and scroll horizontally to access tools like Exposure, Contrast, Highlights, Shadows, and more. Use the slider to adjust the intensity of these parameters.
Apply Filters: Go to the 'Looks' tab and explore the different available filters. Tap a filter to apply it and adjust the intensity using the slider.
Add Text or Stickers: Visit the 'Mix' tab and select the 'Text' or 'Sticker' option. Choose from a variety of styles and place them anywhere on your photo.
Save and Share: Once you're happy with your edits, tap the 'Share' icon in the upper right corner. You can save the image to your device, or share it directly to social media platforms.
Advanced Features
Spot Healing: This tool allows you to remove unwanted elements from your photo. Just paint over the area you wish to fix, and Photoshop Express does the rest.
Blur: If you want to create a depth-of-field effect, the 'Blur' tool can be a great choice. It lets you blur out specific areas of your photo while keeping the rest in sharp focus.
Noise Reduction: If your image is a little grainy, especially in low light photos, the 'Reduce Noise' function can help smooth it out.
Premium Features: Photoshop Express also offers premium features like 'Perspective Correction', 'Selective Editing', and 'Advanced Healing' for a small subscription fee.
Tips for Effective Photoshop Express Usage
Explore Presets: Photoshop Express offers various presets for quick and easy edits. Don't hesitate to try them out.
Layer your Edits: You can apply multiple adjustments and effects to create unique looks.
Adjust Intensity: Remember, every effect and adjustment comes with an intensity slider. Use this to control how subtle or bold your changes are.
Practice: The best way to get better at photo editing is practice. Try out different tools and techniques, and don't be afraid to make mistakes.
Photoshop Express is a powerful tool that brings a wealth of Photoshop's capabilities to your Android device. It may not be as robust as the desktop version, but with some creativity and practice, you'll be amazed at what you can achieve. Happy editing!
---
Questions you might be asking
Can I do Photoshop on Android?
Yes, you can do Photoshop on Android by installing the Adobe Photoshop Express app. This app provides many of the popular photo editing tools and features available in the desktop version of Photoshop.
Is Photoshop free on Android?
Yes, there is a free version of Photoshop on Android called Adobe Photoshop Express. This app has basic photo editing tools and features that you can use to enhance your photos. However, if you want more advanced features, you can purchase a subscription to Adobe Creative Cloud.
Can you do Photoshop on your phone?
Yes, you can do Photoshop on your phone by using the Adobe Photoshop Express app. This app is available for both Android and iOS devices and provides many of the same photo editing tools and features as the desktop version of Photoshop.
How do you Photoshop someone into a picture on Android?
To Photoshop someone into a picture on Android, you can use the Adobe Photoshop Mix app. First, open the image you want to add the person to and select "Layers" from the menu. Next, choose the image of the person you want to add and use the crop and refine edges tools to remove any unwanted background. Finally, move the person's image to the desired location on the original image and adjust the size and orientation as needed. Save the new image and you're done!