website: https://instagantt.com/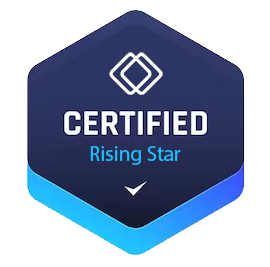 The Comprehensive Guide to Instagantt: The Intuitive Online Gantt Chart Maker
When it comes to project management, having a reliable and efficient tool can make all the difference. That's where Instagantt comes in. Instagantt is an online Gantt chart maker software that provides everything you need to effectively manage your projects with ease. Whether you're a project manager, a team lead, or an individual contributor, Instagantt has got you covered.
Instagantt offers a wide range of features that are designed to streamline your project management process. From Asana integration to drag and drop functionality, it provides all the tools necessary to create beautiful project plans and keep your team on track. With over 10,000 reviews and trusted by more than 25,000 teams worldwide, Instagantt is the go-to choice for project management enthusiasts.
One of the standout features of Instagantt is its usability. With an easy-to-use interface, you can get started right away without spending too much time learning the ins and outs of the software. The intuitive drag and drop functionality allows you to quickly create and update tasks, set dependencies, and visualize your project timeline. Additionally, the Kanban board view and workload management features provide more control over your projects, ensuring that nothing falls through the cracks.
Collaboration is key in any project, and Instagantt helps you keep your team on the same page. With features like resource scheduling, you can easily manage your team's workload and prevent them from becoming overwhelmed. The dashboards and reporting features give you visibility into your project's progress, allowing you to track milestones, identify bottlenecks, and make data-driven decisions. Instagantt also offers seamless Asana integration, allowing you to sync your Asana projects in a matter of seconds.
Pricing Plan
Instagantt offers both individual and team pricing plans to suit your needs. For individual users, the standalone Instagantt plan is available at $7 per month, with a 7-day free trial. This plan provides access to all the features of Instagantt, allowing you to manage your projects efficiently. If you're an Asana user, the Instagantt for Asana plan is the perfect fit. It also comes with a 7-day free trial and offers 3 free projects forever. The pricing for the team plan starts at $5 per month, and you can choose the plan that best suits your team's requirements.
Alternative Companies
If you're looking for alternative options to Instagantt, there are a few reputable choices worth considering. Some of the popular Gantt chart software competitors include GanttPRO, TeamGantt, and Smartsheet. Each of these alternatives has its own unique features and pricing plans, so it's important to evaluate them based on your specific needs.
Frequently Asked Questions
Is there a free version of Instagantt?
Yes, there is a free version of Instagantt available. However, the free version has limitations on the number of projects and groups you can connect.
How to use Instagantt for free?
To use Instagantt for free, you can sign up for the Instagantt for Asana plan, which offers 3 free projects forever.
Is there a Gantt tool for Asana?
Yes, Instagantt offers a Gantt tool specifically designed for Asana. With Instagantt for Asana, you can seamlessly manage your Asana projects within the Instagantt interface.