website: https://www.workzone.com/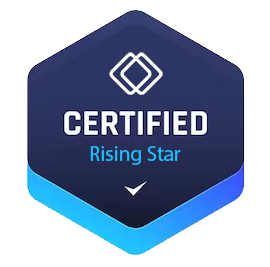 Workzone: Simplify Your Project Management and Collaboration
Workzone is a top-rated project management software that enables teams to efficiently manage their work, projects, and tasks online. With its user-friendly interface and robust features, Workzone helps businesses streamline their operations and deliver projects on time. Whether you're a marketing agency, creative professional, software development team, or IT operation, Workzone offers solutions tailored to your specific needs.
Workzone is trusted by a wide range of industries, including higher education, healthcare, manufacturing, retail, real estate, and non-profit organizations. Its versatility and customization options make it suitable for teams of all sizes, from small businesses with just a few employees to large enterprises with thousands of team members.
One of the key reasons customers love Workzone is its exceptional customer service. The responsive and witty team behind Workzone goes the extra mile to ensure a smooth onboarding process and provide ongoing support. This has made deploying the software a success even for teams of reluctant creatives. Workzone strikes the perfect balance between a robust project management software and ease of use, receiving praise from users across various industries.
Pricing: Affordable Plans for Every Team
Workzone offers pricing plans tailored to different team sizes and requirements. Their plans start at $25 per user per month for teams with 5 or more users. The pricing structure is designed to provide scalability as your team grows. Workzone's pricing includes:
Unlimited projects and tasks
24/7 access to the software
Task and project tracking
File sharing and document collaboration
Customizable Gantt charts
Real-time team collaboration
Automated reminders and notifications
Integrations with popular tools
Comprehensive reporting and analytics
For more detailed pricing information and to see which plan suits your team the best, you can visit the Workzone website and request a demo.
Alternative Companies
While Workzone boasts a robust suite of features, it's always worth exploring alternative project management software options. Here are a few popular alternatives to consider:
1. Microsoft Project
Microsoft Project is a comprehensive project management tool that offers a wide range of features suitable for medium to large teams. Its extensive functionality makes it a go-to choice for businesses heavily reliant on Microsoft Office Suite.
2. Smartsheet
Smartsheet is a cloud-based collaboration platform with flexible project management capabilities. It offers integrations with various tools and focuses on providing a user-friendly interface for efficient task management.
3. Wrike
Wrike is a robust and highly customizable project management software that caters to both small and large teams. With its powerful automation capabilities and intuitive interface, Wrike helps teams stay organized and collaborate effectively.
4. Asana
Asana is a popular project management tool known for its simplicity and ease of use. It offers features such as task management, team collaboration, and customizable project boards, making it a versatile choice for teams of all sizes.
Frequently Asked Questions
Is WorkZone a good brand?
Workzone is a well-established and highly regarded brand in the project management software industry. Its customer-centric approach, attention to detail, and focus on delivering exceptional customer service set it apart from the competition.
What is WorkZone tool?
Workzone is a cloud-based project management software that helps teams streamline their work, collaborate effectively, and track project progress. It offers a range of features such as task management, document collaboration, advanced reporting, and real-time collaboration tools.
How do I log into WorkZone?
You can log into Workzone by visiting their official website and clicking on the "Sign In" button. Enter your login credentials, including your username or email address and password, to access your Workzone account.