website: https://www.nimblework.com/products/nimble/nimble-enterprise/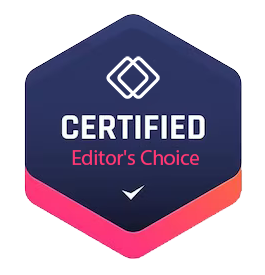 Overview of Nimble Enterprise
Nimble Enterprise is a leading B2B SaaS provider that offers a comprehensive and powerful project management platform designed to help businesses manage their work efficiently. Whether you work in marketing, HR, sales, or project management, Nimble Enterprise has a solution for you. It combines the best features of agile and traditional project management methodologies, making it a versatile and adaptable tool for any business.
With Nimble Enterprise, you can streamline your processes, improve collaboration, and boost productivity. It offers a range of powerful features that automate your work and provide real-time reporting, ensuring that you stay on top of your projects at all times. The platform is trusted by leading brands such as Wipro, Cognizant, Dell, Infosys, and many more, demonstrating its effectiveness and reliability. Nimble Enterprise is not just a project management tool - it is an adaptive platform that can be tailored to your specific needs. It offers comprehensive process governance, allowing you to define and capture best practices for various project lifecycle activities. You can manage the full lifecycle of products and applications, automate repetitive tasks with business rules, and efficiently allocate resources with Nimble's People Management solution.
One of the key advantages of Nimble Enterprise is its scalability. The platform is built on a robust enterprise-class application architecture that can easily support tens of thousands of users. Whether you're a small team or a large enterprise, Nimble Enterprise can scale to meet your needs. Pricing
Nimble Enterprise offers flexible pricing options to suit different business requirements. The exact cost varies depending on the size of your organization and the specific features you need. To get detailed pricing information, it is recommended to request a demo or contact their sales team directly. They will be able to provide you with a tailored pricing quote based on your specific needs.
Alternative Companies
While Nimble Enterprise is a powerful project management platform, there are also other companies in the market that offer similar solutions. Some of the popular alternatives include:
Asana
Trello
Monday.com
Jira
Basecamp
These companies provide their own unique set of features and pricing options, so it's worth exploring them to find the best fit for your organization.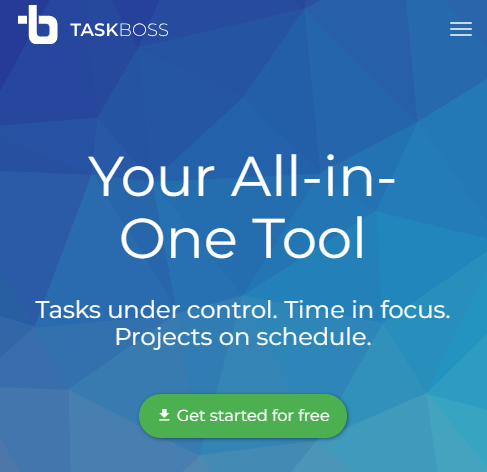 FAQs
What is Nimble Enterprise?
Nimble Enterprise is an adaptive project management platform that helps businesses manage their work efficiently. It offers comprehensive features, process governance, and scalability to support the needs of small teams to large enterprises.
What is nimble and agile in business?
In the context of business, being nimble and agile means being able to adapt quickly to changes, make decisions efficiently, and respond effectively to market demands. It involves flexibility, collaboration, and continuous improvement to achieve success in a constantly evolving business landscape.
Who owns Nimble Storage?
Nimble Storage was acquired by Hewlett Packard Enterprise (HPE) in 2017. It is now part of HPE's storage portfolio, offering advanced storage technologies and solutions.
What is Nimble Storage used for?
Nimble Storage, now part of HPE, provides intelligent storage solutions for businesses. It offers innovative features such as predictive analytics, data protection, and storage management to help organizations optimize their storage infrastructure, improve performance, and enhance data security.
Wrap it in HTML tags
<h2>Overview of Nimble Enterprise</h2> <p>Nimble Enterprise is a leading B2B SaaS provider that offers a comprehensive and powerful project management platform designed to help businesses manage their work efficiently. Whether you work in marketing, HR, sales, or project management, Nimble Enterprise has a solution for you. It combines the best features of agile and traditional project management methodologies, making it a versatile and adaptable tool for any business.</p> <p>With Nimble Enterprise, you can streamline your processes, improve collaboration, and boost productivity. It offers a range of powerful features that automate your work and provide real-time reporting, ensuring that you stay on top of your projects at all times. The platform is trusted by leading brands such as Wipro, Cognizant, Dell, Infosys, and many more, demonstrating its effectiveness and reliability.</p> <p>Nimble Enterprise is not just a project management tool - it is an adaptive platform that can be tailored to your specific needs. It offers comprehensive process governance, allowing you to define and capture best practices for various project lifecycle activities. You can manage the full lifecycle of products and applications, automate repetitive tasks with business rules, and efficiently allocate resources with Nimble's People Management solution.</p> <p>One of the key advantages of Nimble Enterprise is its scalability. The platform is built on a robust enterprise-class application architecture that can easily support tens of thousands of users. Whether you're a small team or a large enterprise, Nimble Enterprise can scale to meet your needs.</p> <h2>Pricing</h2> <p>Nimble Enterprise offers flexible pricing options to suit different business requirements. The exact cost varies depending on the size of your organization and the specific features you need. To get detailed pricing information, it is recommended to request a demo or contact their sales team directly. They will be able to provide you with a tailored pricing quote based on your specific needs.</p> <h2>Alternative Companies</h2> <p>While Nimble Enterprise is a powerful project management platform, there are also other companies in the market that offer similar solutions. Some of the popular alternatives include:</p> <ul> <li>Asana</li> <li>Trello</li> <li>Monday.com</li> <li>Jira</li> <li>Basecamp</li> </ul> <p>These companies provide their own unique set of features and pricing options, so it's worth exploring them to find the best fit for your organization.</p> <h2>FAQs</h2> <p><strong>What is Nimble Enterprise?</strong></p> <p>Nimble Enterprise is an adaptive project management platform that helps businesses manage their work efficiently. It offers comprehensive features, process governance, and scalability to support the needs of small teams to large enterprises.</p> <p><strong>What is nimble and agile in business?</strong></p> <p>In the context of business, being nimble and agile means being able to adapt quickly to changes, make decisions efficiently, and respond effectively to market demands. It involves flexibility, collaboration, and continuous improvement to achieve success in a constantly evolving business landscape.</p> <p><strong>Who owns Nimble Storage?</strong></p> <p>Nimble Storage was acquired by Hewlett Packard Enterprise (HPE) in 2017. It is now part of HPE's storage portfolio, offering advanced storage technologies and solutions.</p> <p><strong>What is Nimble Storage used for?</strong></p> <p>Nimble Storage, now part of HPE, provides intelligent storage solutions for businesses. It offers innovative features such as predictive analytics, data protection, and storage management to help organizations optimize their storage infrastructure, improve performance, and enhance data security.</p>