website: https://www.paymoapp.com/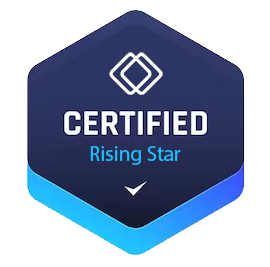 A Comprehensive Overview of Paymo: Project Management, Time Tracking, and Invoicing for Small Businesses
Paymo is a powerful platform designed to cater to the needs of small businesses, offering a wide range of features such as project management, time tracking, and invoicing. With Paymo, businesses can streamline their workflow, increase productivity, and effectively manage their projects from start to finish.
One of the standout features of Paymo is its automatic time tracking functionality. This allows users to effortlessly track their work hours and ensure accurate billing. With the ability to generate timesheets based on activity, Paymo takes the hassle out of time tracking and enables businesses to focus on their core tasks.
The task management capabilities of Paymo are highly flexible, offering multiple views such as Kanban boards, to-do lists, spreadsheets, and task calendar views. This ensures that users can adapt the platform to match their preferred work style and easily manage their tasks.
Collaboration is made seamless with Paymo. The platform provides built-in collaboration tools, allowing team members to work together, have real-time discussions, and share project files. This not only improves communication but also increases team efficiency and productivity.
Invoicing and estimates are simplified with Paymo's intuitive software. Users can easily convert their timesheets into professional-looking invoices, ensuring accurate and timely payments. Additionally, Paymo offers integration with online payment providers, making it convenient for clients to make payments directly through the platform.
Paymo is available as both a desktop application and a mobile app, providing users with flexibility and accessibility. With a wide range of integrations, users can extend the capabilities of Paymo and integrate it seamlessly with other tools they use in their daily operations.
Pricing
Paymo offers flexible pricing plans to suit the needs of different businesses. The pricing starts at $11.95 per user per month for the Small Office plan. This plan includes all the core features of Paymo, such as time tracking, task management, collaboration tools, and basic reporting and analytics.
The Business plan, priced at $18.95 per user per month, offers additional features such as Gantt charts, invoicing and estimates, advanced reporting, and integrations with popular tools like Slack and Google Drive.
For larger organizations with more complex needs, Paymo offers the Enterprise plan, which is customizable based on specific requirements. To get detailed pricing information and explore all the features included in each plan, visit the Paymo website.
Alternative Companies
While Paymo offers a comprehensive set of features, there are several other companies in the market that provide similar solutions. Some of the notable alternatives to Paymo include:
Monday: Monday is a project management platform that offers features like task management, collaboration tools, and integrations. While there are some similarities between Paymo and Monday, each platform has its own unique features and strengths.
Todoist: Todoist is a popular task management tool that helps users organize and prioritize their tasks. While it doesn't offer the full suite of features provided by Paymo, Todoist excels in its simplicity and user-friendly interface.
Harvest: Harvest is a time tracking tool known for its simplicity and ease of use. It offers features like timesheets, project tracking, and invoicing. While Harvest focuses solely on time tracking and invoicing, Paymo provides a more comprehensive solution with additional project management features.
Frequently Asked Questions about Paymo
What is the difference between Monday and Paymo?
While both Monday and Paymo offer project management capabilities, they differ in terms of their feature sets and target audience. Monday is known for its visual and intuitive interface, making it easier to manage tasks and collaborate. Paymo, on the other hand, provides a more robust solution with features such as automatic time tracking, invoicing, and advanced reporting.
What is Paymo?
Paymo is a comprehensive project management platform that combines time tracking, task management, and invoicing functionalities. It is designed to help small businesses streamline their workflow, improve productivity, and effectively manage their projects from start to finish.
Where is Paymo based?
Paymo is based in Cluj-Napoca, Romania. However, it serves businesses worldwide and has a global user base.
How do I create an invoice on Paymo?
To create an invoice on Paymo, follow these simple steps:
Login to your Paymo account.
Navigate to the "Invoices" section.
Click on the "New Invoice" button.
Select the client and project for which you want to create the invoice.
Add the billable items, including the hours worked or expenses incurred.
Customize the invoice by adding your company logo, payment terms, and other details.
Review the invoice and click on the "Send" button to deliver it to your client.
Paymo makes the invoicing process seamless and allows you to track the status of your invoices, ensuring timely payments and improved cash flow.