website: https://appfluence.com/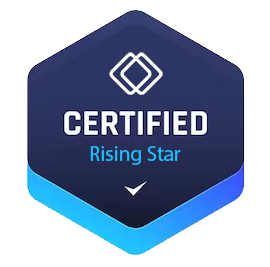 Priority Matrix: The Ultimate Project Management Software for Teams
Are you struggling to stay organized amidst a sea of tasks, projects, and emails? Look no further than Priority Matrix, the all-in-one solution to help you prioritize your work and keep your team aligned. Whether you're a small business or a large organization, Priority Matrix has got you covered.
With Priority Matrix, you can focus on high-impact projects and prioritize tasks, events, and emails all in one place. Say goodbye to juggling multiple tools and hello to increased productivity and efficiency.
What Does Priority Matrix Do?
Priority Matrix is a full-featured project management software designed to help teams prioritize and focus on what matters most. Built on the Eisenhower method framework, this software provides you with the tools you need for effective priority, task, and project management.
Here's what Priority Matrix can do for you:
Accountability
Priority Matrix ensures that your team remains accountable by creating transparency and clarity in task priorities. With everyone aligned on key tasks, you can achieve greater efficiency and prevent important work from falling through the cracks.
Visibility
Tracking projects and tasks becomes effortless with Priority Matrix's 4-quadrants framework. You can easily manage and monitor dozens of projects and hundreds of tasks, gaining real-time visibility into your team's progress.
Responsibility
By utilizing Priority Matrix, you can have peace of mind knowing that everyone is doing the right things in the right way. This software saves an average of 2.5 weeks per person per year in productivity, allowing your team to focus on impactful work.
Pricing Information
Priority Matrix offers flexible pricing plans to cater to different business needs. The pricing starts at $12 per user per month for the Professional plan, which includes features such as priority-centric task management, the ability to see the big picture, and quick identification of focal points.
For more advanced features and functionalities, the Business plan is available at $24 per user per month. This plan provides additional capabilities, including enhanced visibility, collaboration tools, and sophisticated organization features.
Additionally, Priority Matrix offers a free trial period, allowing you to explore the software's capabilities before committing to a specific plan. Start for free with your work email and experience the benefits of Priority Matrix firsthand.
Alternative Companies
If you're considering other options for project management software, here are a few alternative companies worth exploring:
1. Trello
Trello is a popular project management tool known for its intuitive interface and flexibility. It uses a board and card system to help teams visualize their tasks and track progress.
2. Asana
Asana is a powerful project management platform that enables teams to plan, organize, and manage their work effectively. It offers a wide range of features and integrations to streamline workflows.
3. Wrike
Wrike is a comprehensive project management solution designed to assist teams in managing their projects, tasks, and collaboration. It provides features such as Gantt charts, time tracking, and workload management.
Frequently Asked Questions (FAQ)
What is Priority Matrix?
Priority Matrix is a project management software that helps teams prioritize and focus on high-impact tasks using the Eisenhower method framework. It offers features to enhance accountability, visibility, and responsibility within a team.
What is the Priority Matrix in agile?
In Agile project management, the Priority Matrix is a tool used to prioritize tasks based on their importance and urgency. It helps Agile teams make informed decisions about what work to focus on and ensures that the most critical tasks are completed first.
What is the Priority Matrix structure?
The Priority Matrix structure consists of four quadrants based on importance and urgency. The quadrants are: Fires (urgent and important), Prioritize (important but not urgent), Reduce (urgent but not important), and Repository (not urgent and not important).