website: https://www.teamgantt.com/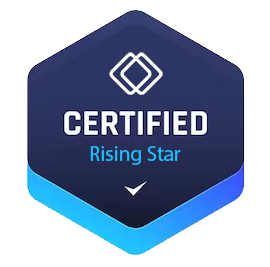 TeamGantt: The Easiest FREE Gantt Chart Maker Online
TeamGantt is a leading online project management platform that offers a user-friendly and visually appealing Gantt chart maker for teams of all sizes. With TeamGantt, you can easily create, track, and manage your projects in one place.
A Gantt chart is a popular project management tool that allows you to visualize project schedules, timelines, and dependencies. It provides a clear overview of tasks, deadlines, and milestones, making it easier for teams to stay organized and work together efficiently.
TeamGantt stands out from other online Gantt chart software due to its simplicity, ease of use, and powerful features. Whether you're a small business, a digital agency, or a manufacturing company, TeamGantt can help you streamline your project management process and ensure successful project delivery.
Pricing:
TeamGantt offers a free forever plan, allowing you to create and manage one project with up to three team members. For teams that require more advanced features and functionality, TeamGantt also offers a Pro plan starting at $24.95 per month. The Pro plan includes unlimited projects, unlimited team members, and additional features such as in-app RACI assignment, portfolio management, baseline comparisons, and more.
Alternative Companies:
While TeamGantt is a popular choice among project managers, there are a few alternative companies that offer similar Gantt chart software. Some of these alternatives include Asana, Trello, Monday.com, and Wrike. Each of these companies has its own unique features and pricing models, so it's essential to evaluate your specific needs before making a decision.
FAQs about TeamGantt:
What is TeamGantt?
TeamGantt is an online project management platform that provides a simple and intuitive Gantt chart maker. It allows teams to collaborate and manage projects efficiently, ensuring timely project delivery and improved productivity.
Who is the founder of TeamGantt?
TeamGantt was founded by John Correlli and Nathan Gilmore in 2009.
What is a Gantt chart typically used for?
A Gantt chart is commonly used for project scheduling and management. It helps teams visualize project timelines, tasks, and dependencies, making it easier to plan, track progress, and manage resources effectively.
Is there a Gantt chart template in Excel?
Yes, Excel provides built-in templates for creating Gantt charts. However, these templates may have limited functionality and may not offer the same level of collaboration and project management features as dedicated Gantt chart software like TeamGantt.
Whether you're a small business or a large enterprise, TeamGantt offers a comprehensive project management solution with its easy-to-use Gantt chart maker and a range of powerful features. Try TeamGantt for free today and experience streamlined project planning and management like never before!