website: https://www.inflectra.com/SpiraTeam/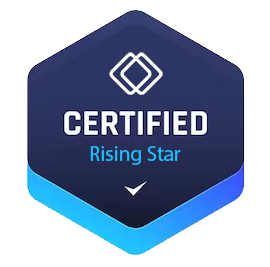 Overview of SpiraTeam
SpiraTeam is an Application Lifecycle Management (ALM) tool developed by Inflectra Corporation. It is designed to help organizations manage their entire project lifecycle, from requirements and test cases to tasks and code. SpiraTeam provides a powerful, straightforward, and flexible solution for teams to effectively collaborate and deliver high-quality software products.
With SpiraTeam, you can easily track and manage your tasks, bugs, and development progress. It offers integrated version control, testing (both manual and automated), and customizable reporting capabilities, allowing you to stay on top of your projects and ensure their success.
Features of SpiraTeam
SpiraTeam offers a range of features that cater to the needs of agile teams. Here are some of its key features: Projects, Managed
SpiraTeam provides a comprehensive project management solution. You can create user stories, assign them to sprints, set deadlines, and track your progress. The flexible planning boards and powerful dashboards make it easy to prioritize tasks and keep everyone on the same page.
QA, First Class
SpiraTeam is known for its industry-leading requirements and test management capabilities. You can instantly track the progress of your releases and ensure that your software meets the desired quality standards. Testers and developers alike appreciate the efficiency and effectiveness of SpiraTeam in managing the QA process.
Your Team, Together
SpiraTeam fosters collaboration within your software development and testing teams. It provides a centralized platform for sharing project documents, tracking bugs and risks, sending notifications, engaging in real-time chat, and integrating with popular tools like Jira and Visual Studio. By keeping everything organized and accessible, SpiraTeam helps teams stay focused and productive.
Everything, Organized
With SpiraTeam, you can enjoy personalized ALM dashboards, real-time charts, and customizable reports. Its workflows are fully customizable, allowing you to adapt the software to match your specific process and methodologies. SpiraTeam can be accessed through your browser and is available both as a hosted solution and on-premise. It is also compatible with various devices. Pricing Information
The pricing for SpiraTeam is based on the number of concurrent users. There is no limit on the number of named users you can have. The pricing includes unlimited projects, bugs, tests, source code files, API calls, and more. The goal of Inflectra Corporation is to provide flexible options and excellent service to ensure the success of their customers.
For detailed pricing information and to start your free 30-day trial without the need for credit cards or contracts, visit the SpiraTeam website.
Alternative Companies
While SpiraTeam offers a comprehensive solution for ALM, there are alternative companies that provide similar services. Some popular alternatives to consider is Jira.
Jira
Jira, developed by Atlassian, is a popular ALM tool that focuses on issue tracking and project management. It offers extensive features for agile teams, including task management, bug tracking, and customizable workflows.
Frequently Asked Questions (FAQ)
What is SpiraTeam?
SpiraTeam is an Application Lifecycle Management (ALM) tool developed by Inflectra Corporation. It helps teams manage their projects, requirements, testing, and development processes in a collaborative and efficient manner.
What are the features of SpiraTeam?
SpiraTeam offers features such as project management, requirements and test management, bug tracking, real-time collaboration, integrations with other tools, customizable workflows, and comprehensive reporting capabilities.
What is SpiraTest used for?
SpiraTest is another product developed by Inflectra Corporation. It is a test management solution designed to help teams efficiently manage their testing processes. It integrates with SpiraTeam, allowing for seamless collaboration and traceability throughout the entire software development lifecycle.