website: https://visionproject.se/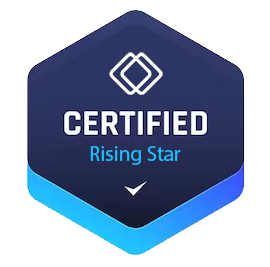 About VisionProject
VisionProject is a comprehensive issue tracking system with CRM specifically designed for product and service organizations. It is a modular and responsive platform that helps bridge the gap between teams and departments, enabling them to work efficiently and ensure smooth information flow. With VisionProject, businesses can effectively manage projects, allocate resources, track time, and streamline document management.
One of the key aspects of VisionProject is its ability to support remote collaboration. Even when working from a distance, teams can easily keep track of the entire workflow. The platform provides a dashboard with all the important data, offering a quick overview for efficient management and delegation of tasks. Whether you and your colleagues or customers are in different locations, VisionProject keeps everyone connected in one centralized system with full traceability. Getting started with VisionProject is quick and safe. As a Swedish supplier, the platform ensures the safety and security of your data. The system can be easily adapted to your company's unique way of working through flexible templates. In addition, VisionProject offers personalized support, including contact persons, workshops, and configuration assistance either on-site or remotely. The dedicated Swedish team is ready to assist you throughout your journey with VisionProject.
If you're looking for more advanced features beyond what VisionProject offers, there is an option to upgrade to their flagship product, VisionFlow. VisionFlow allows you to choose the specific modules and features you need, including product/asset management, internal and external chat, CRM, customer support, and more.
Pricing Information
VisionProject offers flexible pricing plans to cater to different business needs. The cost per month varies based on the selected plan and additional features. For detailed pricing information, it is recommended to contact the VisionProject team directly. The pricing typically includes access to the core functionality of issue tracking, project management, document management, and resource allocation, as well as support and regular updates.