website: https://appsource.microsoft.com/en-us/product/office/wa200002162?tab=overview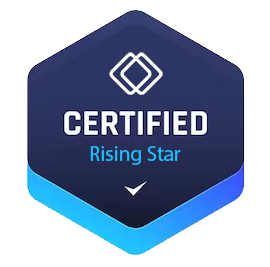 Agile Task Board: Revolutionizing Task Management for Teams
Agile Task Board is the ultimate task management solution that seamlessly integrates with Microsoft Teams and SharePoint Online. It allows you to visualize, collaborate, and stay organized like never before. With flexible customization options, transparent task tracking, and effortless updates, Agile Task Board empowers your team to work efficiently and effectively.
Whether you follow Kanban, Scrum, or your own agile processes, Agile Task Board adapts to your unique workflow, providing enhanced visibility and seamless integration within your existing Microsoft ecosystem. Elevate your task management game with Agile Task Board, the all-in-one solution designed to streamline collaboration and boost productivity within your team.
Fully integrated into Microsoft Teams and SharePoint Online, Agile Task Board revolutionizes the way you work, providing a clear overview of your team's tasks and facilitating seamless communication. No more task management chaos or scattered sticky notes. Agile Task Board allows you to visualize your tasks, assign responsibilities, and track progress in real-time. With a user-friendly interface and intuitive drag-and-drop functionality, managing tasks becomes a breeze. Effortlessly customize the board to match your preferred agile process model, whether it's Kanban, Scrum, or your own unique workflow. Transparency and collaboration are at the core of Agile Task Board.
Keep all project participants in the loop with the ability to share task updates, statuses, and important information. With centralized data storage within Microsoft Teams and SharePoint Online, you can access and update tasks from anywhere, ensuring everyone is on the same page.
Agile Task Board offers a host of powerful features to simplify your task management journey. Filter tasks by person, tag, or search term for quick and easy access. Tag tasks for color-coding, grouping, and filtering. Attach files and add links to tasks for seamless file management. Create checklists to break down tasks into actionable steps. The possibilities are endless.
But don't just take our word for it. Our satisfied customers have experienced the transformative impact of Agile Task Board firsthand. From improved productivity and streamlined workflows to enhanced collaboration and team coordination, Agile Task Board has become a game-changer for teams across various industries.
Pricing and Packages
Agile Task Board offers flexible pricing options to suit the needs of your team. The pricing starts at 3.50€ per month, which includes access to all the features and functionalities of Agile Task Board. Additionally, it also provides regular software updates and dedicated customer support to ensure a smooth experience for your team. Frequently Asked Questions
What is the task board in agile?
The task board in agile is a visual representation of the team's work progress. It allows team members to see and manage tasks, track their status, and collaborate effectively.
What is the difference between agile task board and kanban board?
While both agile task board and Kanban board are visual tools for task management, the main difference lies in their focus. Agile task board supports various agile methodologies and allows for customization according to the team's specific workflow. Kanban board, on the other hand, follows a specific workflow model that emphasizes limiting work in progress and visualizing the flow of tasks.
What is a scrum task board?
A Scrum task board is a visual tool used in Scrum methodology to track and manage the progress of tasks during a sprint. It typically consists of columns representing different stages of the workflow, such as "To Do," "In Progress," and "Done," with individual tasks represented as cards moved across the columns as they progress.
What is a task board?
A task board is a visual representation of tasks and their statuses. It helps teams to organize, prioritize, and track their work in a collaborative and transparent manner, facilitating effective communication and productivity.
Get started with Agile Task Board today and witness the power of seamless task management within your Microsoft ecosystem. Visit our website to learn more and sign up for a free trial. Simplify your team's task management, increase transparency, and drive productivity with Agile Task Board.