website: https://www.ruumapp.com/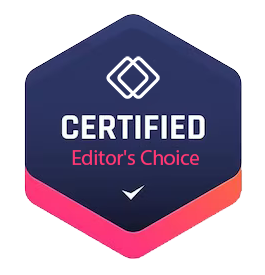 About SAP Ruum
SAP Ruum is a powerful collaboration and process automation platform that allows teams to digitize their work and automate processes without the need for coding. It offers a user-friendly interface and a wide range of features that streamline teamwork, increase productivity, and improve overall efficiency.
With SAP Ruum, teams can collaboratively plan, manage, accelerate, report on, and execute their tasks and projects. It provides a flexible canvas where work routines can be structured and built, ensuring that they are adaptable and reusable from project to project. The platform also allows for the addition and sharing of interactive elements such as text, tables, embedded media, and file attachments. This enables teams to communicate and work together effectively, regardless of their geographical location. SAP Ruum offers essential capabilities for better collaboration, including real-time collaboration, milestone management, and a comprehensive set of security and scalability features. The platform is fully GDPR compliant, ensuring that users' data privacy is protected. It also boasts world-class server uptime, encrypted data at rest, and SAML2 for single sign-on authentication. Additionally, SAP Ruum provides governance and administration tools to ensure smooth operations and efficient management of the platform.
Overall, SAP Ruum empowers teams to move work forward by digitizing their processes, improving collaboration, and increasing productivity.
Pricing
SAP Ruum offers different pricing plans to cater to the varying needs of businesses. The exact cost of each plan may depend on factors like the number of users and additional features required. To get accurate pricing information, it is recommended to contact SAP Ruum directly or visit their website for the most up-to-date details.
While the specific details of each pricing plan may vary, SAP Ruum generally includes features such as collaborative planning and execution, work organization and management, proactive task management, accelerated activities through standardized templates, and outcome reporting. These features are designed to enhance cross-functional collaboration and optimize teamwork processes.
Alternative Companies
If you're interested in exploring alternative companies to SAP Ruum, some popular options in the collaboration and process automation space include:
Asana
Trello
Jira
Monday.com
Smartsheet
Each of these platforms has its own unique features and strengths, so it's important to evaluate them based on your specific requirements and preferences. Frequently Asked Questions (FAQ)
Q: Is SAP Ruum suitable for small businesses?
A: Yes, SAP Ruum is designed to cater to the needs of businesses of all sizes, including small businesses. Its user-friendly interface and range of features make it accessible and valuable for teams of different scales.
Q: Can SAP Ruum be integrated with other software?
A: Yes, SAP Ruum provides integrations with various software systems, allowing for seamless connectivity and data exchange. Popular integrations include those with SAP solutions, Microsoft Office 365, Google Drive, and more.
Q: Is technical coding knowledge required to use SAP Ruum?
A: No, SAP Ruum is specifically designed to be a no-code platform. This means that users can automate processes and collaborate without the need for any technical coding skills.
Q: How secure is SAP Ruum?
A: SAP Ruum is committed to ensuring the security and privacy of users' data. The platform is fully GDPR compliant and provides features like encrypted data at rest, SAML2 for single sign-on, and governance and administration tools to maintain data security and access control.
Q: Does SAP Ruum provide customer support?
A: Yes, SAP Ruum offers customer support services to assist users with any questions or issues they may have. Support can be accessed through various channels, including online documentation, knowledge base, and direct contact with the support team.
Q: Can SAP Ruum be customized to fit specific business processes?
A: Yes, SAP Ruum provides customization options to tailor the platform to match specific business requirements. This allows businesses to adapt the platform to their unique workflows and process automation needs.
Overall, SAP Ruum offers a comprehensive collaboration and process automation solution with a range of features, flexibility, and security. Its no-code approach makes it accessible to a wide range of users, and its integrations and customization options further enhance its value for businesses of all sizes.