Creating amazing drone images is a lot easier when you have the right tools to do it. Capturing the right moment from your drone is only half the battle, you'll also get rid of the imperfections such as shake and blurry footage. And trust me, there'll be a lot of them!

Adobe Photoshop
---

Adobe Lightroom
---

Corel PaintShop Pro
---

CyberLink PhotoDirector
---

Skylum Luminar Neo
From enhancing colors and adjusting exposure levels, to removing unwanted elements and adding textured layers—professional grade photo editing software gives you complete control over every aspect of your image's final look.
In this tutorial, we'll look at some of the top photo editing software you can use to edit your drone images. What's the Photo Editing Software for DJI drones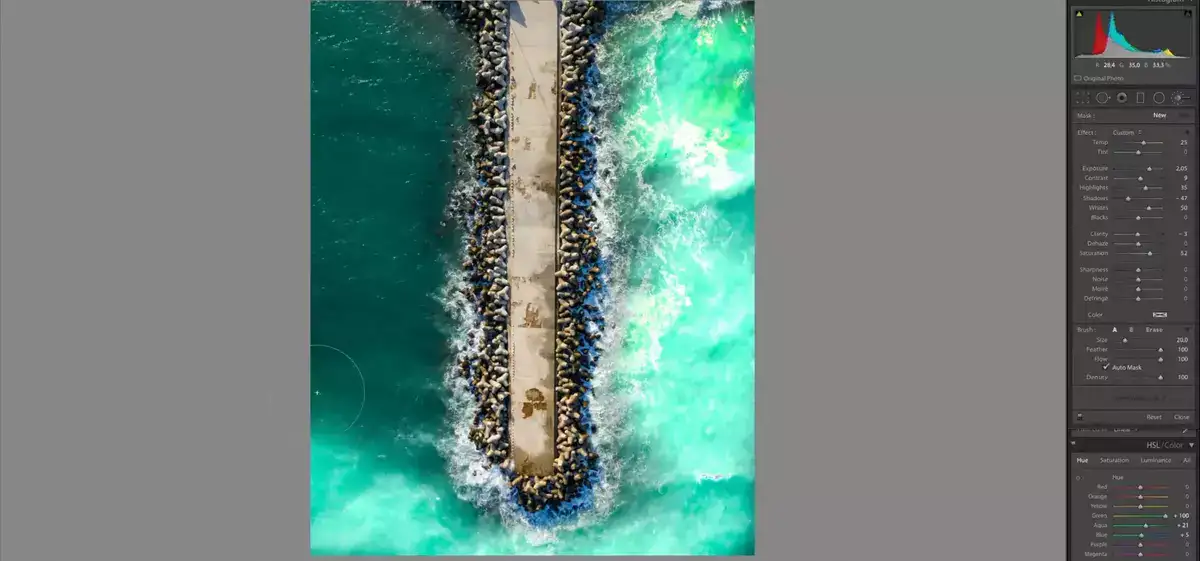 Equipped with 4/3 CMOS Hasselblad cameras, DJI drones are known for taking some of the best images and video clips while being operated. Whether you have a DJI Mini 2, Mavic 2 Pro or Mavic Air 2, some of the images you will take will end up blurry or need editing out some parts. For that we recommend a photo editor with advanced background replacing and smart object removal capabilities. Which makes Photoshop or Lightroom the best photo editing software for DJI drones.
Adobe Lightroom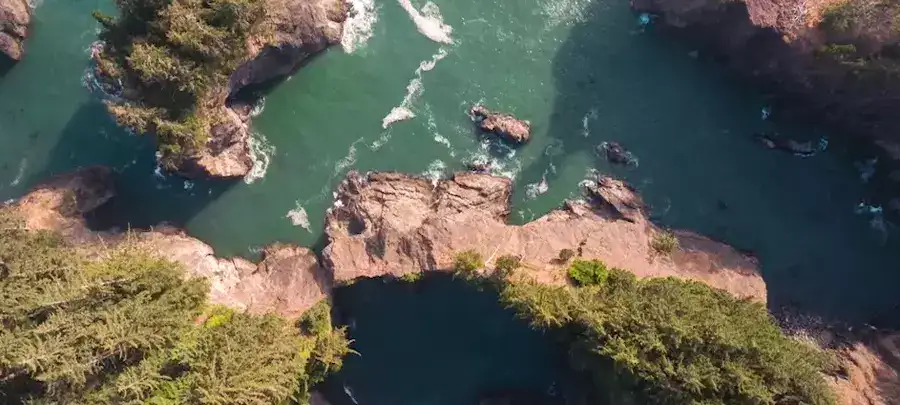 A drone's images can be edited with Adobe Lightroom because it is such a capable program. It's not the easiest program to use at first. But it has a ton of useful manual or AI powered editing capabilities that pros and hobbyists who fly drones will appreciate. Color, contrast, brightness, noise reduction, and sharpening are all simply achievable with it.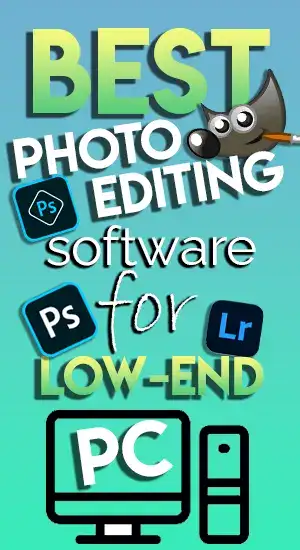 Drone photography is becoming increasingly popular, and Lightroom offers a few special tools to accommodate it. The Dehaze function is useful for swiftly eliminating the haze that often appears in aerial photography. If you spend all day looking for cool places to snap aerial photos, you won't have to leave your desk. Because the program will let you control your camera remotely. To better bring out colors in aerial pictures that may otherwise appear muted or washed out, the Range Masking Tool also allows you to selectively brighten or darken sections based on their hue or saturation levels.
Adobe Photoshop

When it comes to editing drone photos, Adobe Photoshop is your best bet. It provides a wealth of options for enhancing your aerial photography. The intuitive design makes it easy for novices to grasp the basics of picture editing, while still providing advanced users with extensive control over their images.
To mechanically edit aerial images acquired with a drone, users can take advantage of pre-made templates available in Adobe Photoshop by using the program's "Drone view" function. Instead of manually adjusting each image, you may simply apply global adjustments to exposure, brightness, saturation, and other variables. In addition to applying filters and effects to your photos, you can also effortlessly superimpose text.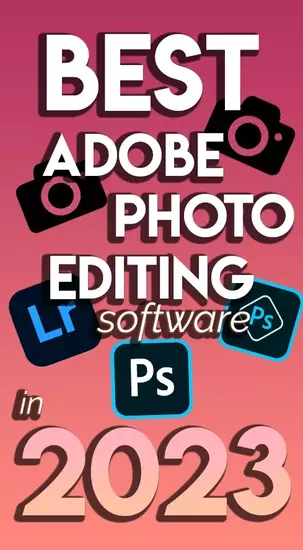 Support for RAW files gives you greater editing latitude for the high-resolution photos captured by drones than is possible with some other programs. This is especially true for DJI, Parrot, Draganfly, and other professional drone brands.
When it comes to editing drone photos, Adobe Photoshop is the best option because it is both powerful and user-friendly, and it also integrates 3D printing capabilities.
PhotoWorks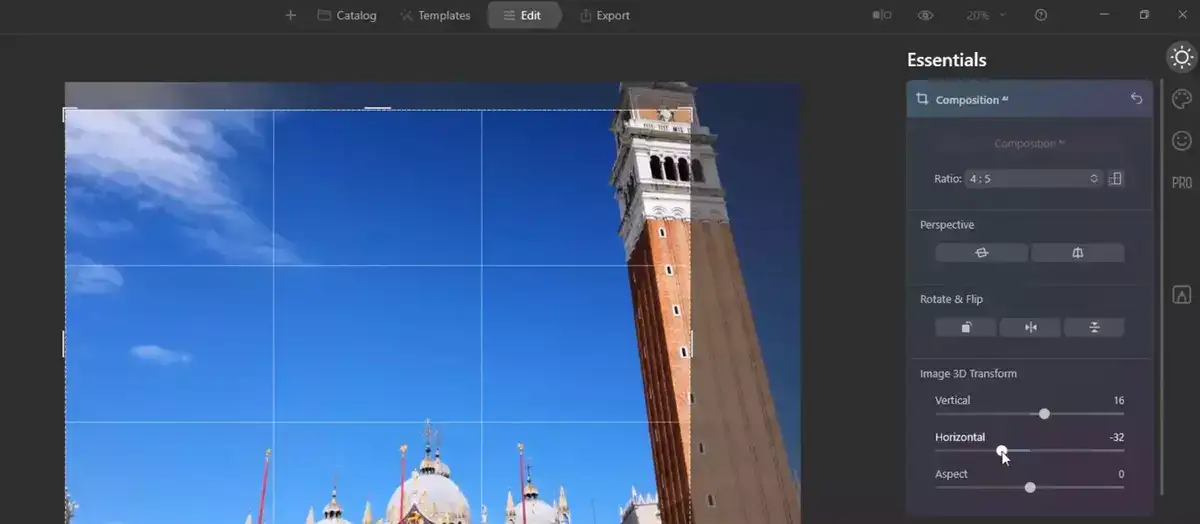 Apps like PhotoWorks are good when all you want to do is basic photo editing on your images taken by your drone. It's good for basic color correction, cropping, adding texts etc. But you shouldn't expect proper advanced features like you get on Adobe apps. Such as Content Aware Fill and others.
AirMagic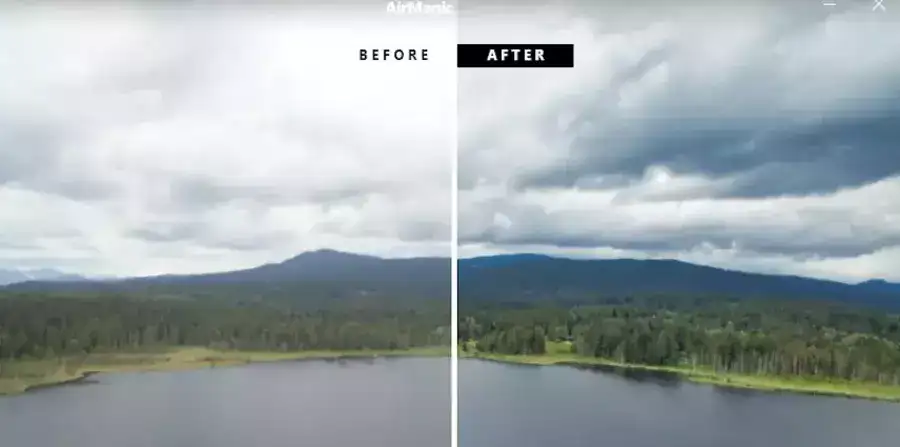 All the apps we covered so far including Lightroom, Photoshop and PhotoWorks are regular general purpose photo editing software. AirMagic by Skylum on the other hand, created for the sole purpose of editing drone photography images. So you know it'll be tailor made for your unique needs.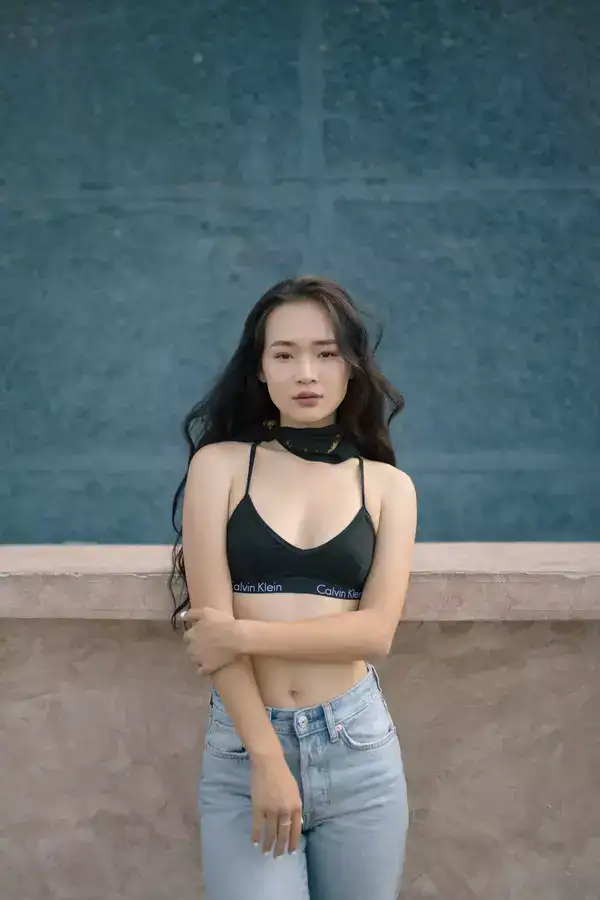 There are various artificial intelligence features built in including enhancing your photos resolution which will be quite useful when you need to zoom in on the photos you've taken from far away. AirMagic by Skylum accomplishes this by automatically detecting the type of drone and camera used in your photography so it can optimize accordingly.
Corel PaintShop Pro

Corel PaintShop Pro takes intelligent drone photo editing to next level. They have a workspace dedicated to editing drone photography called Sea-to-Sky Workspace. It introduces a new custom set of tools that are designed for underwater drones as well as aerial drones.
There are basically 4 groups of tools in Sea to sky.
First group allows correction
Second group lets you do scenic edits
Third group is designed to improve low light conditions
Fourth group has creative editing tools
All these features make PaintShop Pro by Corel one of the best drone photo editing apps apart from AirMagic.
Please make sure to update your Corel PaintShop Pro if you don't see Sea to Sky drone photo editing workspace since it's a relatively new feature in the app.
GIMP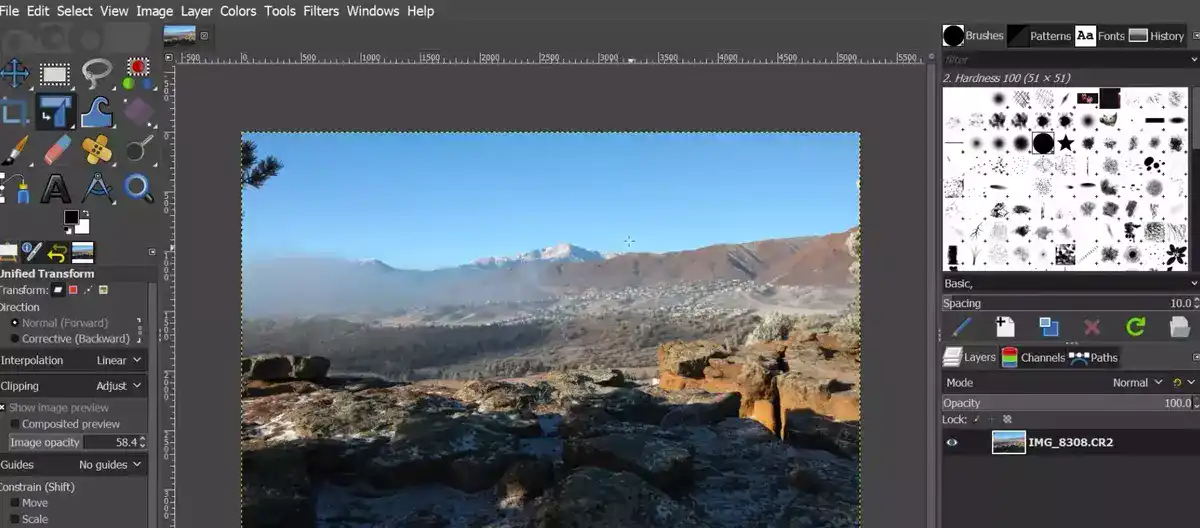 All the apps we have talked about so far are paid. But there area few open source free editors you can use to edit your drone photographs.
When it comes to drones and photo editing, GIMP can be a great but most importantly a cheap option for you. There are many advantages to using GIMP when it comes to drone photography, such as its powerful photo manipulation capabilities, the ability to work with various image formats, and the availability of an expansive library of plugins that can extend the program's functionality even further. Sure, you won't find any AI powered special features or tools made just for editing aerial pictures. But its correction and scenic editing capabilities will still get the job done with a bit of manual editing nonetheless.
Luminar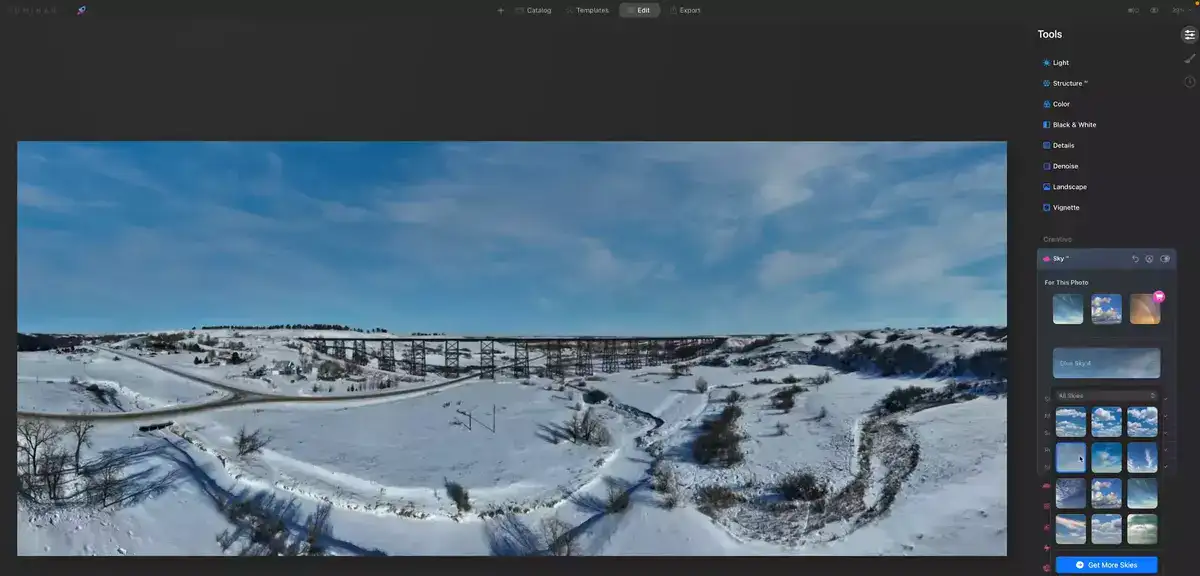 If we wrote this tutorial 6 months ago, we would have told you that Luminar wouldn't be suitable for drone photography since there isn't anything that makes it special as a paid application. Well, it has changed in August of 2022 when they introduced a new toolset for drone operators inspired by DJI itself.
First of all, it introduces a new aerial photo editing workspace similar to what Corel Paintshop Pro have.
In it, you'll have AI powered tools for contrast, color correction and color balancing.
Premade aerial presets introduce dozens of filters and correction made for photographs taken from air. As well as a special whites & blacks filter custom made for adjusting whites and shadows of cloudy skies.
This is a new feature so make sure you have the most up to date version of the software to have the workspace activated.

FAQ
What is the best program to edit drone footage?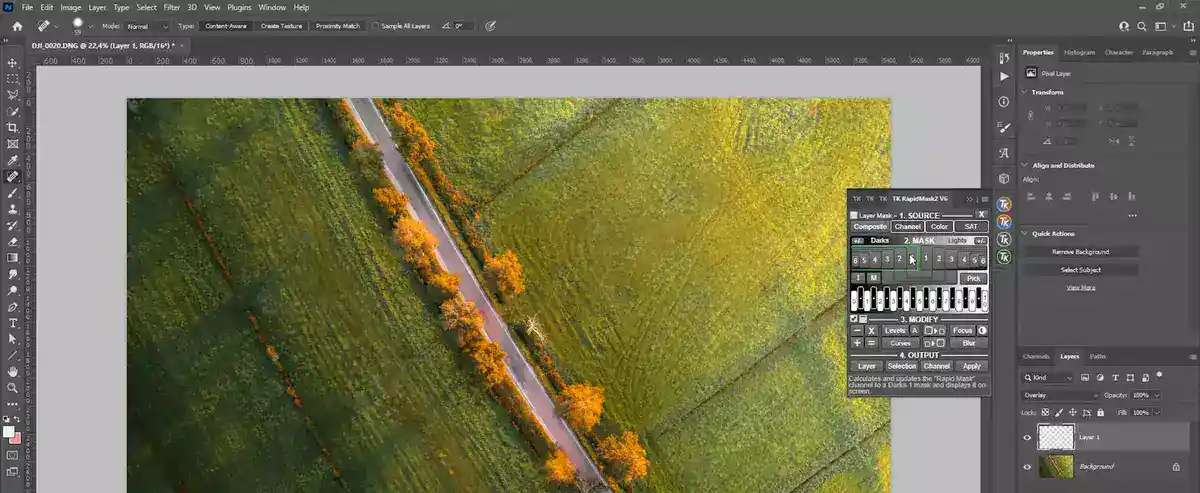 Adobe Photoshop is undeniably the best photo editing software for photographs taken by a drone, regardless of the type or brand. If you want easier tools to work with, go with an editor with dedicated tools for aerial photo editing such as AirMagic or Luminar.
Does DJI have editing software?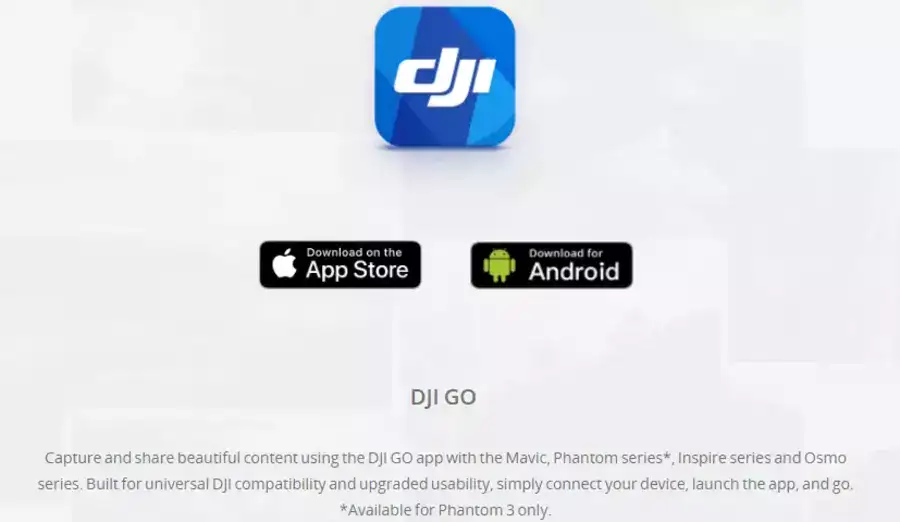 Yes, DJI does have editing software for its products. Specifically, the DJI Go app provides an intuitive and powerful video editor with a range of tools for quickly and easily creating professional-looking results. However, DJI's own editing is app mostly tailored for editing videos. We suggest going with a 3rd party option if you use your drone for photography rather than for videography.
How can I improve my drone photography?
The best way to improve your drone photography is to hone your drone flying capabilities to perfection so that they barely need any post-editing later. Start practicing the best camera settings and angles to use for your specific brand and type of drone.
For example, are you operating a multi-rotor drone, fixed-wing drone, or maybe a simple DJI quadcopter? Simply Experiment with different shooting modes and focus on lighting and composition. Make sure you practice regularly with your drone so you can get comfortable with its controls. Additionally, be creative with your shots, and don't be afraid to take risks - this is how you'll capture unique images that will stand out from the crowd!