What should you do if you want to utilize the most recent version of the software that is currently available for photo editing, but you don't have the computational power to do so?

Adobe Photoshop
---

Adobe Lightroom
---

Corel PaintShop Pro
---

CyberLink PhotoDirector
---

Skylum Luminar Neo
Don't worry! There are still a lot of different photo editing software options to choose from. Even the most basic PCs won't have trouble running them. Everyone can find something useful in this collection. Whether they are looking for advanced picture editing tools or just some simple adjustments to make.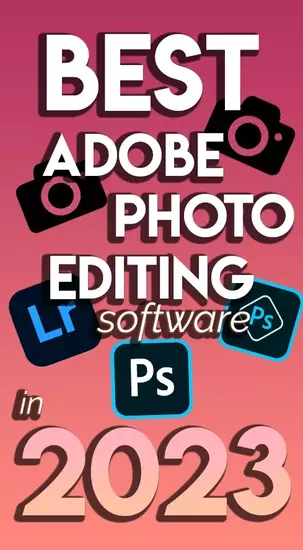 How we tested?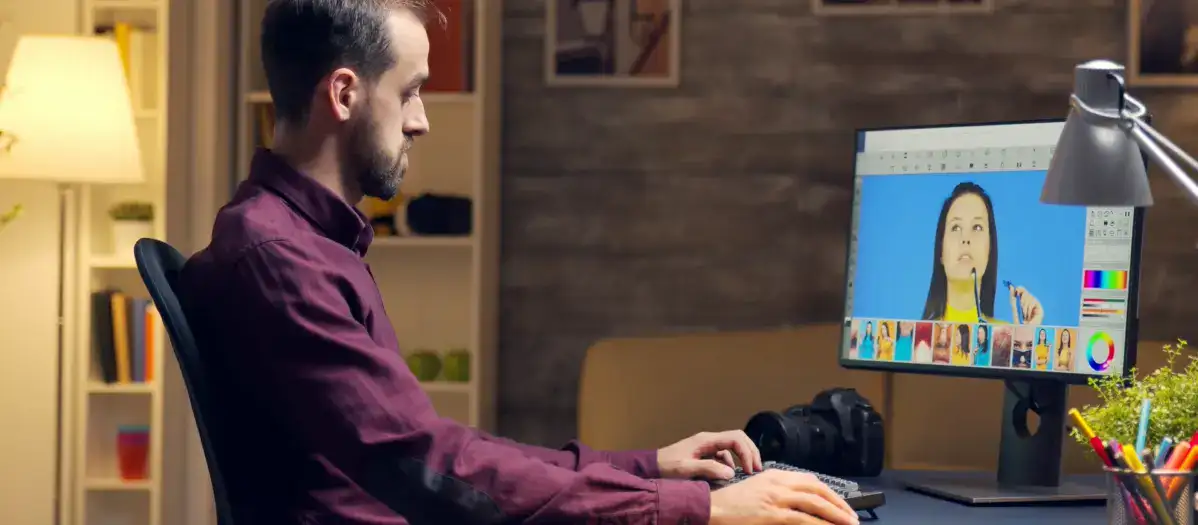 We've compiled a list of the finest photo editing software for low-end PC, including both comprehensive apps and more straightforward options. These apps give fantastic performance on older and more lagging hardware, enabling you to make simple edits or delve easily into extensive post-processing practices. They even offer excellent performance on current technology. We will examine the qualities of each program so that you may select the option that best meets your requirements and falls within your price range. Microsoft Windows 10 Photos

Windows 10's photo editing tools have gone a long way since the operating system's debut in 2015. And are now rather powerful compared to MSPaint days. The crop, rotate, red-eye reduction, and other capabilities in the Microsoft Windows 10 Photos app make editing photos a breeze.
It saves you the trouble of learning a new interface simply to make a few simple changes. The Microsoft Windows 10 Photos lets you tweak the colors in your images by altering their brightness, contrast, and saturation.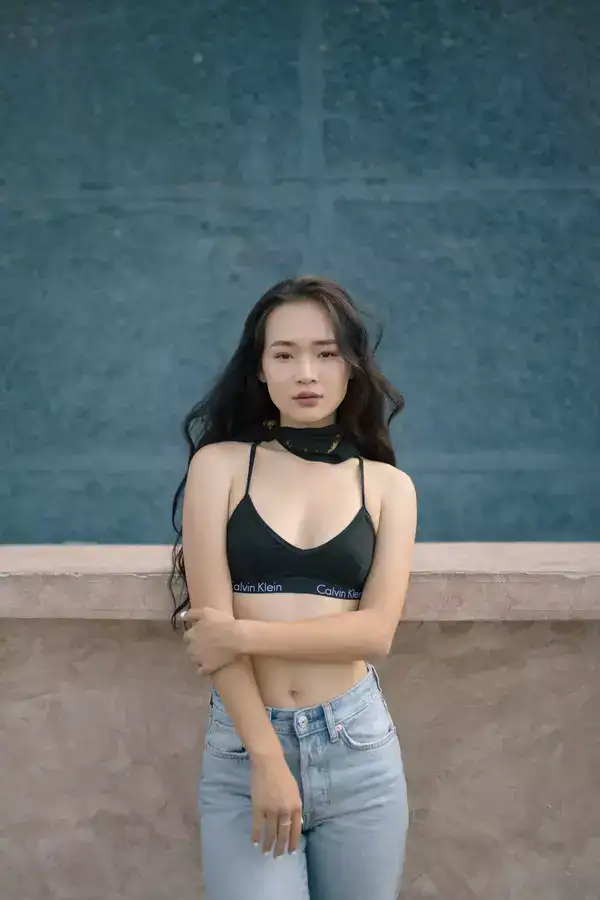 Luminar Neo

Macphun Software LLC developed a powerful image editor called Luminar Neo for photographers. It's designed for those who want high-quality results but don't need all the bells and whistles that come with Adobe Photoshop or Lightroom Classic CC.
Formerly known as Macphun, the Luminar Neo was designed specifically for photographers and social media influencers who want high-quality results.
This software is compatible with both Macs and PCs, and its robust feature set. It includes an AI sky enhancer that automatically brightens skies, an automatic portrait retouching tool. As well as landmark masks (to apply effects to local areas), color grading presets, and more.
It does not adversely affect the program's performance in any significant way. GIMP

The GNU Image Manipulation Program (GIMP) is open-source, free software. It can accomplish practically everything that commercially-available, more pricey tools like Adobe Photoshop can do. While being sufficient for novice users to pick up quickly.
It's ideal if you're looking to generate a variety of effects in your work. Basically, it has a wide range of typical image manipulation tools, such as layers support and configurable brushes. As well as superb image manipulation filters, such as the Blur filter and the Gaussian blur filter.
LightZone

LightZone by Light Crafts has been hailed as one of the greatest free photo editors due to its wealth of options. Features such as the ability to save and post photographs directly to social media accounts, accurate RAW file processing capabilities, and a non-destructive layer-based workflow approach (similar to Photoshop) are just a few examples.
Additionally, Light Zone by Light Crafts includes a plethora of extra AI powered features. Besides letting you make changes in real time with a few clicks, the program has a user-friendly interface that doesn't assume any familiarity with the program's layered structure or menus. Even if it's your first time with an editor, you'll get the hang of it pretty quickly.
Paint.NET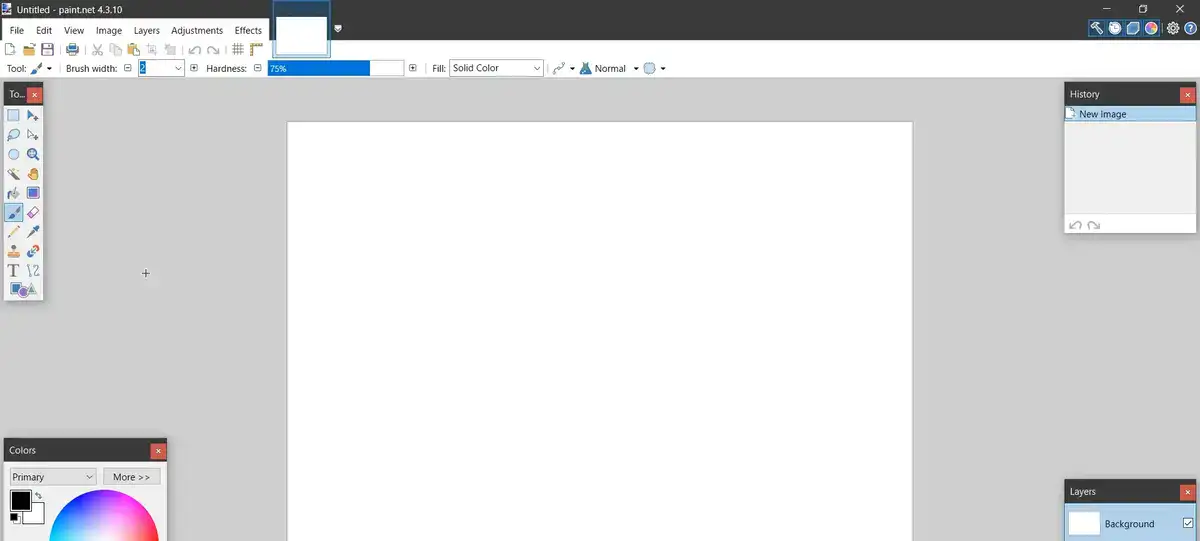 Paint.NET is yet another excellent photo editor that can be used by users with older computers. If you are seeking for something that is both lightweight and effective while altering photos, this could be it.
Developed by dotPDN LLC, PaintNet is a wonderful tool for making basic modifications to your images. Even without having to deal with the complex interfaces that come with other programs like Photoshop or Lightroom Classic CC. It supports layers, limitless history undo/redo, image effects, and basic features like that. But don't expect any one-click AI magic.
Photo Pos Pro

Photo Pos Pro is a great option for those who want to edit photos on their low-end PCs.
Dating all the way back to 1999, this free and open source software contains all the necessary tools needed for basic image manipulation. It comes with cropper, rotating, cloning & healing brush tools, filters & effects. All in one package!
PhotoScape X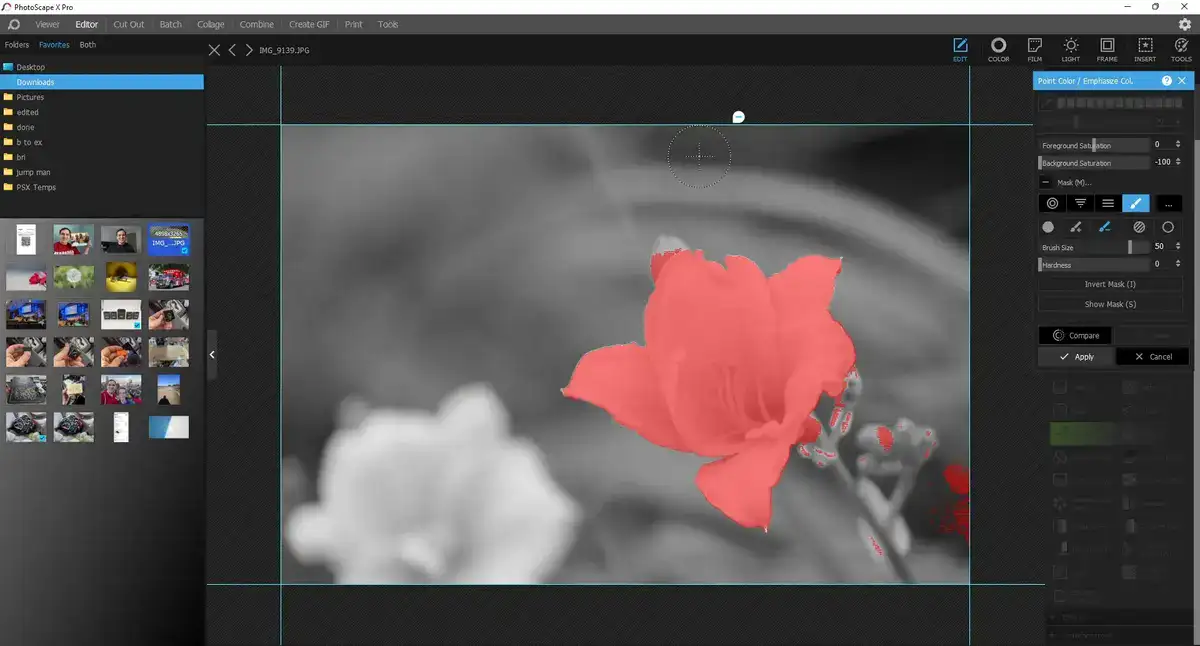 If you operate a low-end PC but require more features than what Microsoft Photos provides, another excellent choice is PhotoScape X.
First of all, it's free! This tool has a user interface that is easy to understand. Also has a batch editing option that lets you swiftly edit many images at once. Which saves you time and effort when working with a big number of pictures. In addition, PhotoScape X comes pre-installed with a number of different color correction choices. Such as levels and curves modifications, in addition to a great number of other options.
All of which assist its users produce spectacular results without breaking their budgets.
Lightroom

The reason that Adobe Lightroom is one of the most used photo editors on any device today is because this;
In comparison to some of Adobe's other products like Photoshop or Elements, it offers a superior set of features at a more reasonable cost.
The real benefit is that, if you pay for Adobe CC, you get all their photo editing applications.
This program makes organizing digital photographs extremely simple, and it also provides support for non-destructive RAW file formats
In addition to powerful adjustment tools, it enables users to easily make high-quality edits quickly.
Lightroom is ideal for beginners who want exceptional results despite working on lower-end PCs. As it can produce these results regardless of the hardware used.
Pixlr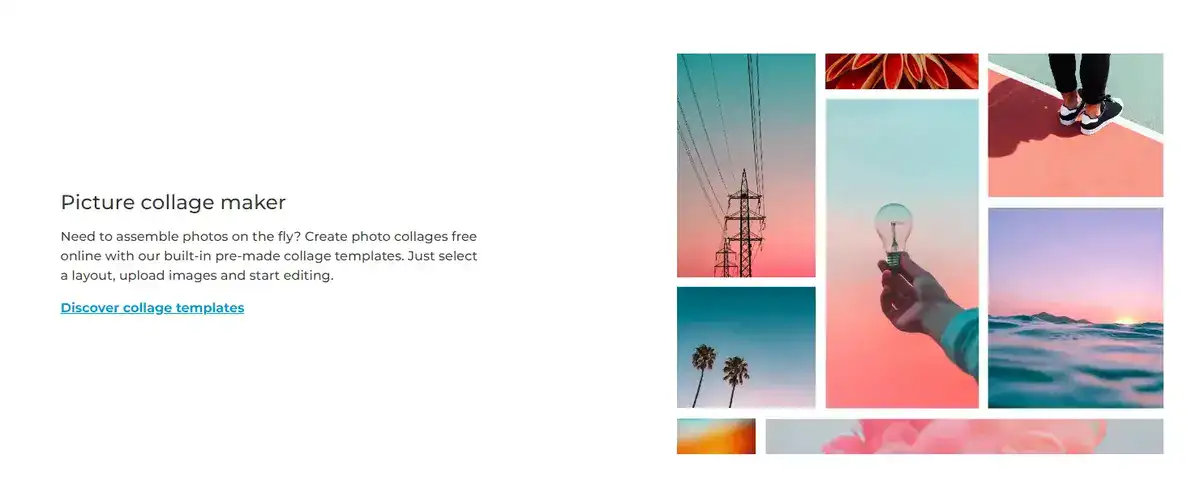 Pixlr is another wonderful picture editing software for individuals running on lower-end PCs. This program has all the required capabilities needed while being highly lightweight for low memory and disk space.
What more do you want? It's easy-to-use even to beginner users who don't know much about using top of line editors.
Developed by 123RF, it was later acquired by Autodesk. So you're in good hands and get all the latest technologies and features. These include support for layers and the ability to customize brushes. As well as excellent image manipulation filters, such as the Blur filter and the Gaussian blur filter, among many others. Because of all of these features, it is an excellent choice for anyone who is working toward the goal of achieving a variety of effects in their work.
RawTherapee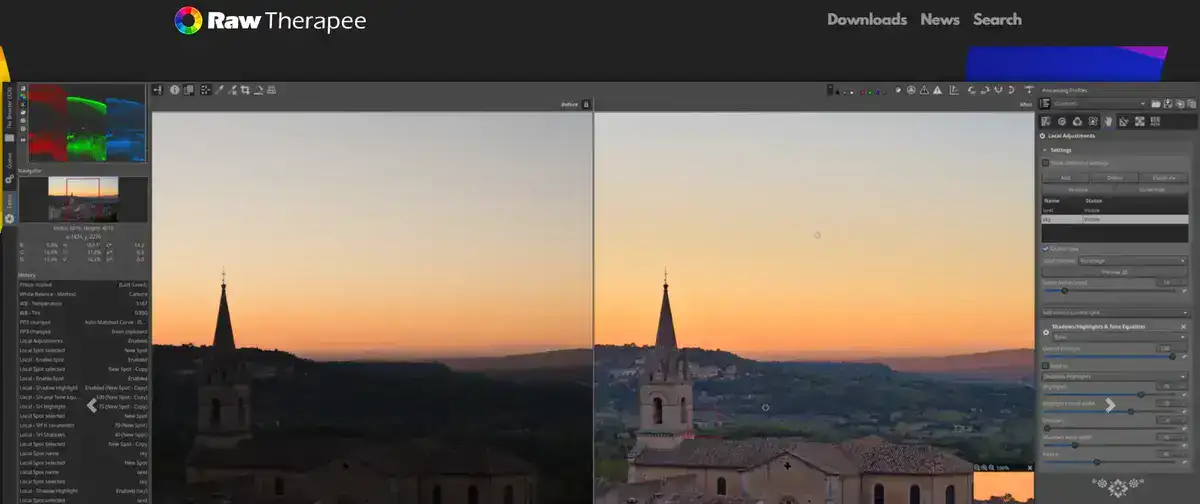 RawTherapee is a free RAW file editor that was developed primarily for photographers. If you operate on low-end computers and require something more than simply basic tweaks, such as adjustments to white balance or exposure.
Released 17 years ago, RawTherapee does not only provides an incredible variety of capabilities. But it also does not demand an extreme amount of hardware power in order to work correctly. It's all thanks to the developers' use of efficient coding and algorithms when designing the software. So, even if you have a low end computer, you can still take use of all the features that are offered inside RawTheree. This makes it one of the greatest choices available for professional photographers that shoot RAW.
PS: Check our other RAW photo editing software we reviewed.
Darktable

Written by Johannes Hanika, Darktable is another free open source option. It is ideal for individuals who are looking for something more than basic photo editing capabilities but do not have access to high-end hardware or software options such as Adobe Lightroom or Photoshop CC.
It's a comparable tool to RAWtherapee in terms of purpose. This program supports a non-destructive layer-based workflow model (similar to photoshop), advanced color management tools. As well as accurate RAW file handling capabilities, the ability to save and publish photos directly to social media accounts, and more.
InPixio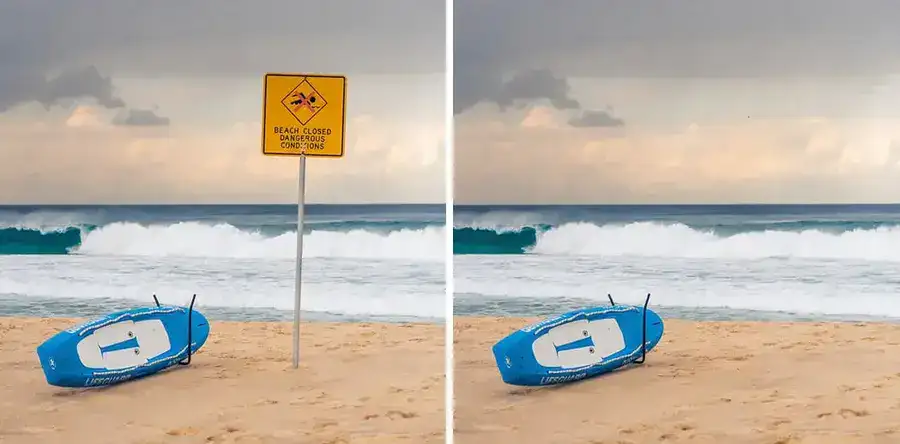 If you're looking for a feature-rich photo editor accessible on old machines without losing efficiency. InPixio is a fantastic choice with a free trial.
You can accomplish demanding tasks such as auto object removal even on low RAM.
It's ideal if you're looking to generate a wide range of effects in your work. As it comes equipped with a wide range of common image manipulation tools. Such as layers support and configurable brushes, and superb image manipulation filters like the Blur filter and the Gaussian blur filter.
Polarr

Polarr is a product created by a California based startup. It's available online, on Mac, Windows and even on Chromebooks.
If it runs on Chromebook, you know it'll run on anything else!
Performance you get is impressive despite its collection of features which include RAW file support, intelligent auto masking, curves & levels adjustment tools.
As well as color grading presets and more. making it great for those who need a comprehensive image editing tool before publishing their photos online.
PhotoPea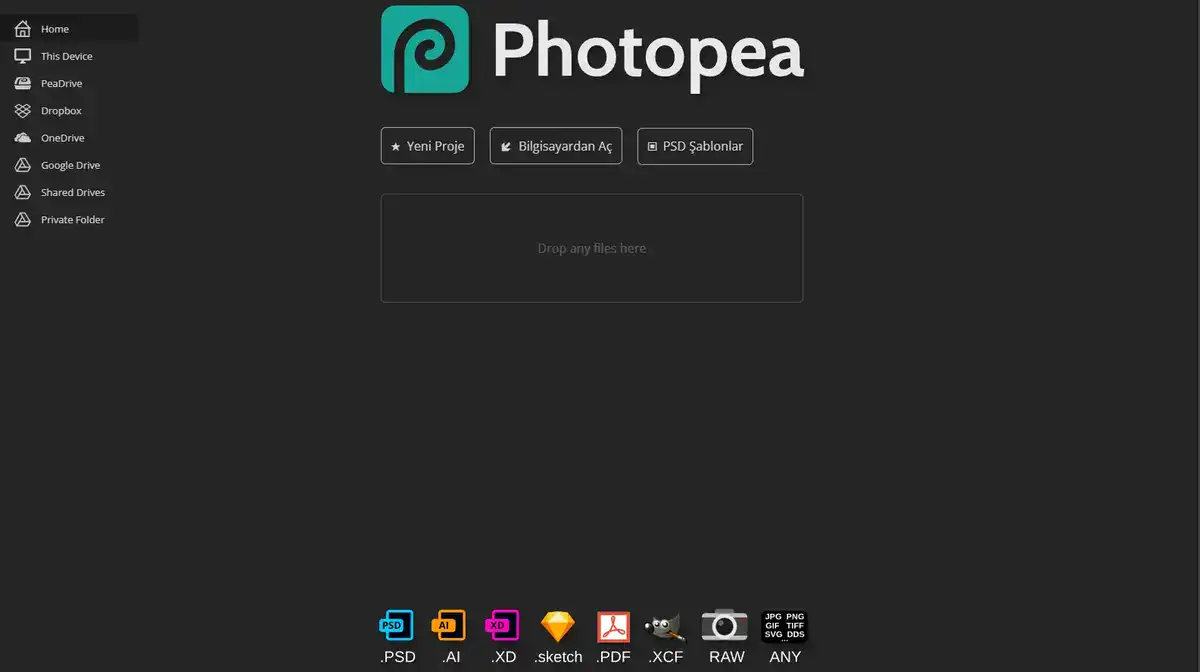 Developed by Ivan Kuckir, PhotoPea is an excellent web based photo editor that can be used on less powerful computers. There are no programs to install or download. It's all on the cloud!
App is supported by ads you see while using it so you get it for free. However, we recommend turning off your adblock to support the developer. Server space don't come for cheap these days!
Don't think of it as just another editor that just crops, cuts and edits images. You can upload your Adobe .PSD .AI .XD file formats and edit them online. Some of the other formats it supports include Sketch, PDF, XCF,  RAW and any other standard image file formats.
That wide range of formats also make it a good as a laser photo engraving software too!
Canva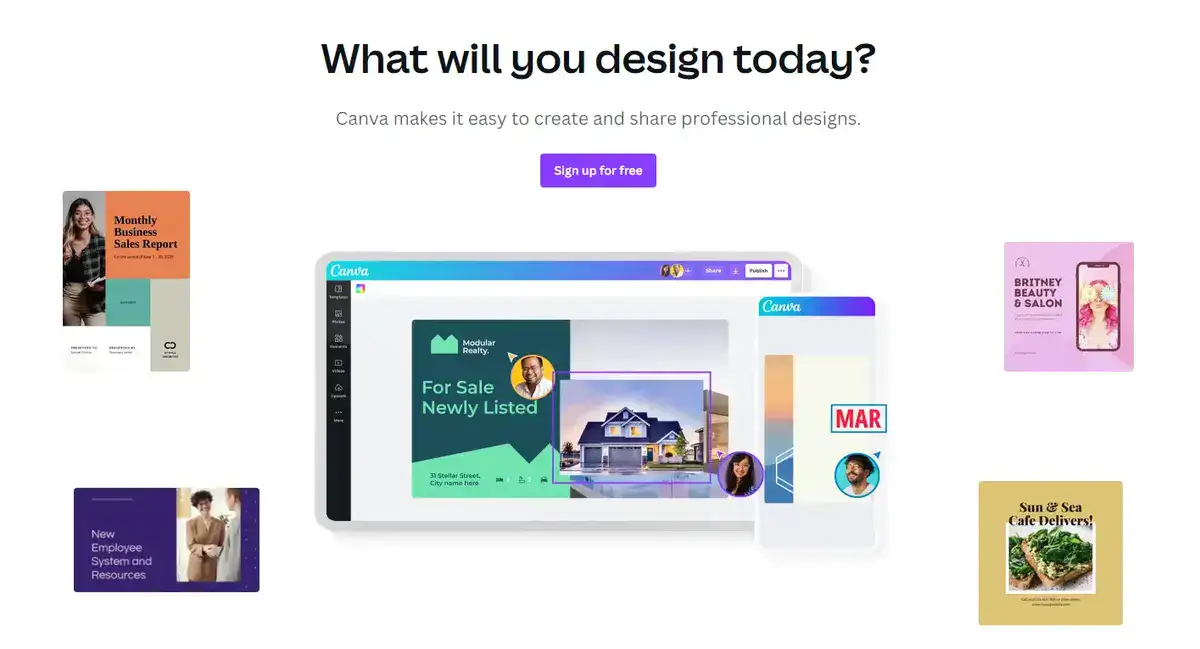 Canva is free and simple graphic design software that is ideal for altering photographs on lower end PCs. It's so because all the edits are made in real time with only few clicks. Its AI powered engine makes it ideal for amateurs who want excellent outcomes despite working on their lower end computers.
Canva's drag-and-drop interface and library of premade designs make it possible for anybody to make professional-quality graphics quickly and easily. It also has built-in stock photographs, making it convenient for those who need images but lack access to paid image repositories.
Fotor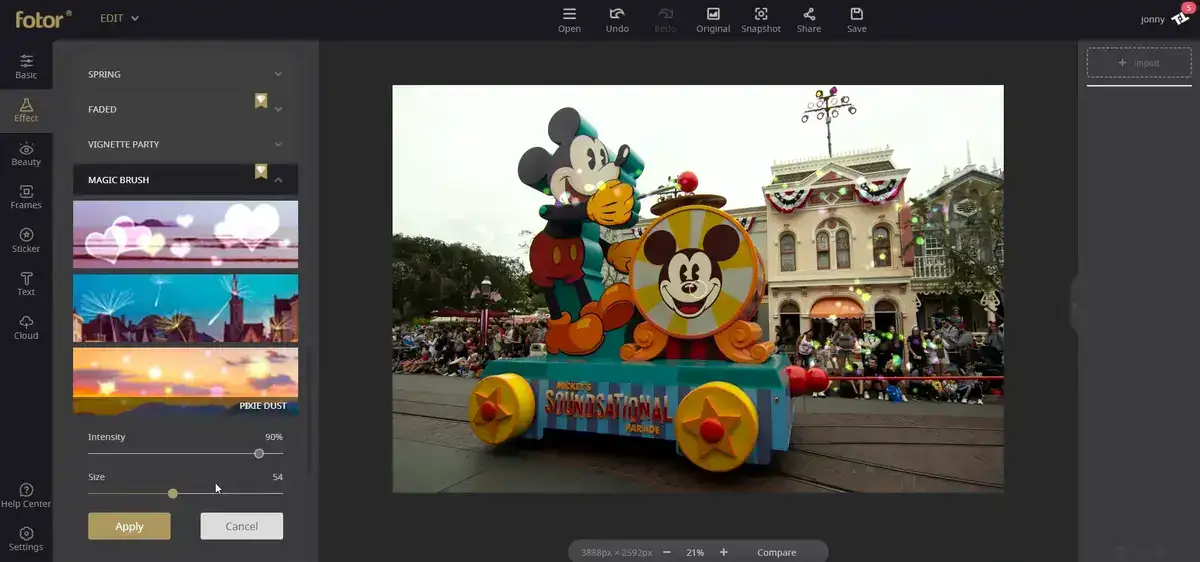 Fotor is another excellent option if you're looking for powerful yet lightweight photo editor. It can run on low-end computers without crashing or sacrificing performance during use.
Based in California, created by  Tony Duan, this cloud based photo editor provides various professional level tools. Such as curves adjustment feature along with other basic ones like crop tool, rotate tool plus custom frames. So you'll get plenty of control when editing your photos.
Their AI powered editing features are also plenty. You could remove backgrounds, change sky, enhance photos and remove objects with a click!
Fotor also supports batch editing mode which allows you to quickly edit multiple images at once. Saving you time and effort when dealing with large amounts of pictures!
Adobe Photoshop Express Editor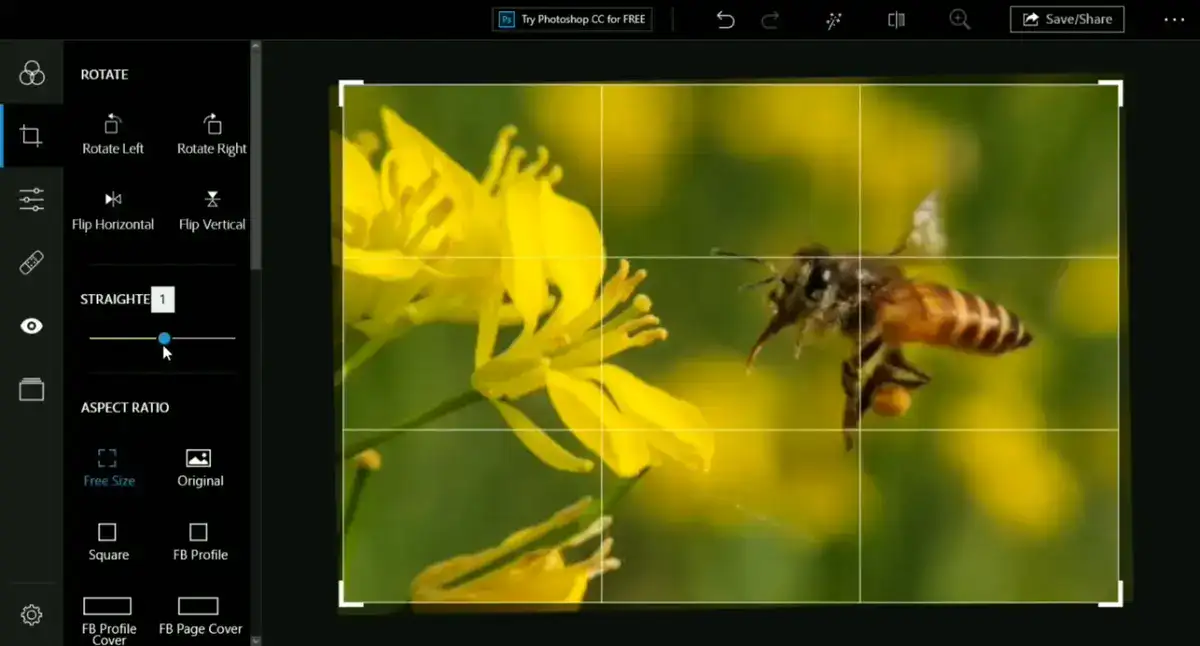 You can think of Adobe Photoshop Express as a waterdown version of the popular desktop software Photoshop. It runs practically on any platform of device regardless of specs and OS. Including Windows, Mac, iOS, Android, Web, and Chromebooks.
It offers various professional-level tools such as curves adjustment feature along with other basic ones like crop tool, rotate tool plus custom frames. So you'll get plenty of control when editing your photos. In addition, Adobe Photoshop Express Editor also includes a cloud sync feature allowing users to access their projects from any device anytime. Perfect for people who need their work no matter where they are!
Along with being able to edit photos, its capabilities don't end there. It's powered by thousands of templates of any kind.  Whether you want to create a logo, CV or an infographics, you can do it easily find a template for it.
Adobe Photoshop Express has so much regular and AI powered features to list here. Check out our complete tutorial of Ps Express to learn more.
Final Words
In this article, we looked at some of the best photo editing software that you can run on older computers. Some of the apps we looked at run on cloud, great if you lack disk space because there are no software to download.