Are you a novice photographer looking for the best free photo editing software available? Looking to produce stunning photos but don't have the unlimited budget some of these agencies seem to have? Thankfully, there are plenty of free tools out there that make it easy to edit your photos like an expert.

Adobe Photoshop
---

Adobe Lightroom
---

Corel PaintShop Pro
---

CyberLink PhotoDirector
---

Skylum Luminar Neo
In this article, we'll take an in-depth look at some of the top and most popular free photo editing software available today—providing insights into their various features and capabilities so you can decide which is right for you. Let's get started!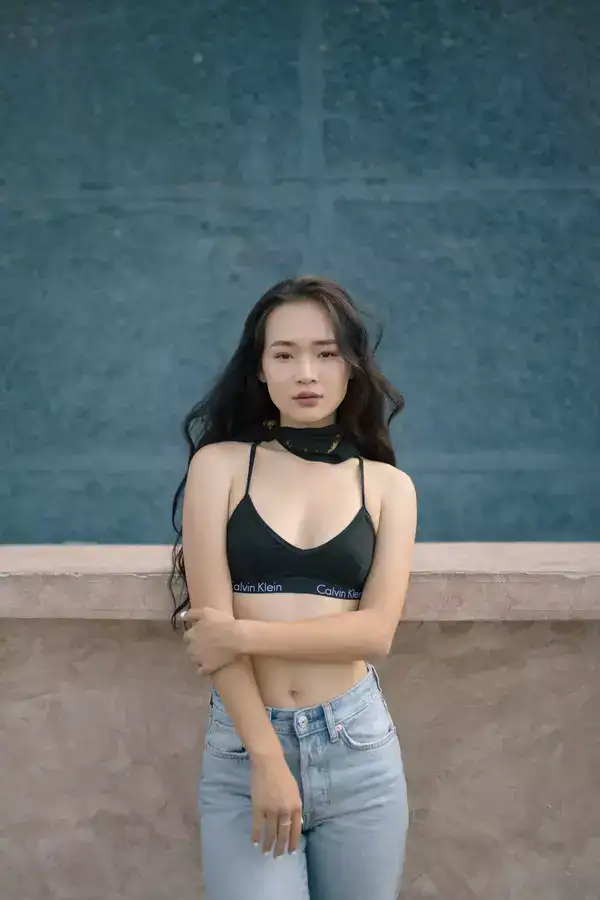 Adobe Photoshop Express Editor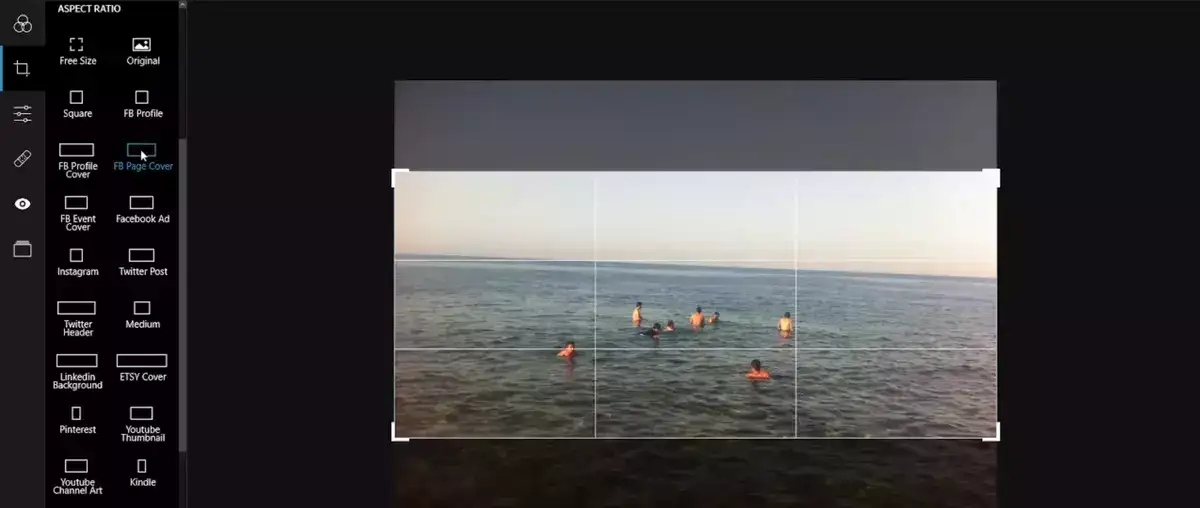 Adobe Photoshop Express Editor is great for both professionals and amateurs. It includes advanced editing tools, filters, plugins, and themes to customize photographs. With its easy-to-use UI and sophisticated filters, you can edit images rapidly. Intelligent upsampling makes low-resolution photographs print-ready quickly.
Its path selection tool offers accurate picture manipulation. One-click color correcting adjusts tonal values and contrast automatically. Photoshop Express Editor supports JPEG, MPEG, MKV, FLV, MOV, and MP4, making it appropriate for movies and animations. Multi-share lets you post photographs to Facebook, Twitter, or Instagram. You can think of the Express a watered-down version of Photoshop. It even has a Tattoos tab which allows users to add effects to their photos such as removing blemishes or adding highlights. It is available on Android, iOS Windows, and Mac devices so no matter what device you are using Adobe Photoshop Express Editor will work perfectly fine! Moreover, it has both monthly and yearly subscription plans with discounts of up to 16% if you opt for the latter one. And not just that but there's even a lifetime basic free plan which gives access to all features of the editor but without any updates or customer support services!
So if you are looking for a comprehensive yet simple photo editing software then Adobe Photoshop Express Editor is your best bet!
PROs
Easy to use with a simple user interface
Includes basic editing tools, such as cropping, red-eye removal, and blemish correction
Offers filters and effects to improve the look of your photos
Can quickly share edited images directly on social media sites or send them via email
CONs
Limited features compared to full versions of Adobe Photoshop
No support for advanced photo editing techniques such as masking or color grading beyond basic filters
Canva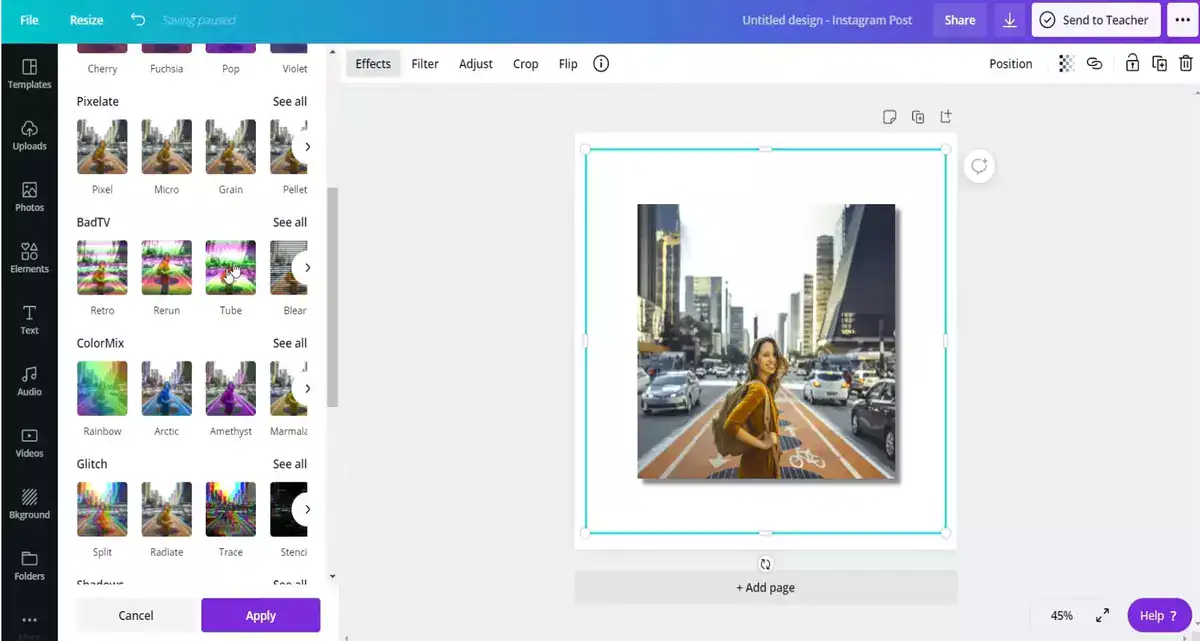 Canva is an excellent free photo editing software that is suitable for both beginners and professionals alike. It features an AI-powered Image Enhancer that automatically optimizes the quality of photos, a PDF Converter to easily convert photos into any format, and an Image Resizer that allows you to quickly modify the size of your images. It's online, meaning that, there is no software you can install on your PC. Just head to your favorite browser, go to canva.com, and start doing your edits like a pro. However, that could be a negative point when you're on the go and don't always have a stable internet connection. Its user-friendly interface makes it easy to use for anyone, regardless of experience. Canva also offers access to millions of stock images and graphics as well as a library of templates to help you create stunning designs in no time. All in all, Canva is a great choice for anyone looking for powerful yet affordable photo editing software.
Positives
Easy to use and intuitive user interface
Offers a wide variety of templates for creating designs quickly
Accessible on both desktop and mobile platforms
Free access to millions of stock photos, illustrations, and fonts
Ability to collaborate with others in real time
Can be used for marketing purposes such as creating social media posts, infographics, etc.
Negatives
Limited editing capabilities compared to other more advanced photo editors
Some features are only available with a paid subscription
No support for RAW image formats
Neutral
Available online. This could be a positive or negative depending on your internet availability.
Lightroom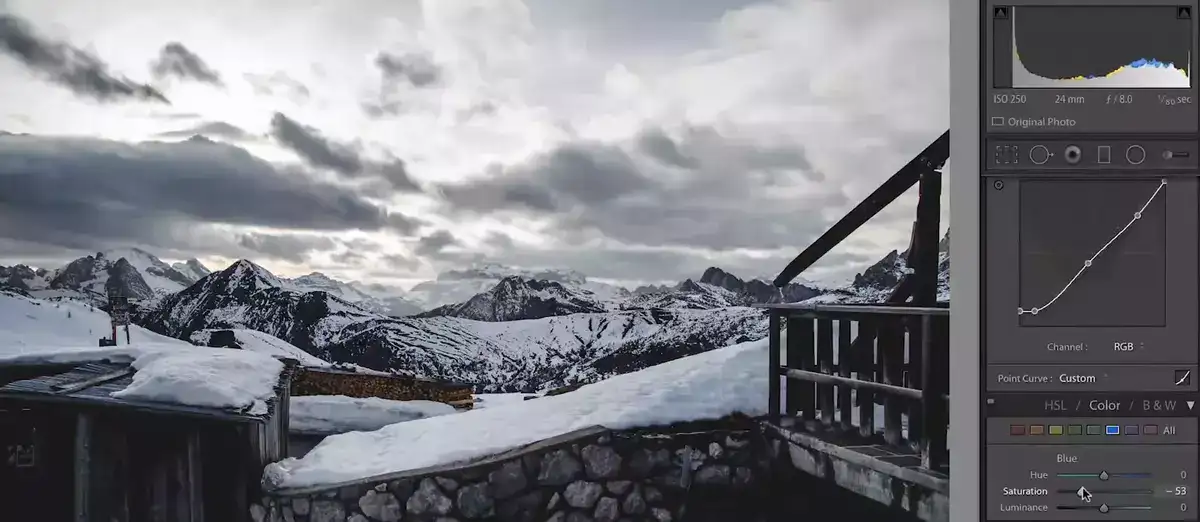 Adobe Lightroom is a great photo editing tool for beginner photographers. It offers plenty of features, like basic adjustments to brightness and contrast levels that can help enhance your photos. You can also apply different effects to your images such as vignettes and split-tone effects. The tools are easy to use, even for those who don't have any experience with photo editing software. It's not exactly Photoshop or anything, however, one of the great things about Adobe Lightroom (or Lightroom Classic, depending on your needs, check our comparison for a full rundown) is that it runs on both Windows and Mac systems, so no matter what type of computer you have, you should be able to use it without any problems daily. Whether you want to edit RAW pictures from your DSLR camera or you're looking for basic/advanced touches on your smartphone pictures before you post them on your Instagram page, Adobe Lightroom is seemingly one of the bests out there based on years of my own experience of the app.
This makes it a great editing software for those who might not be able to afford more expensive programs or may not have access to the latest technology since many people still use older computers on relatively low RAM and GPU power. The program also tends to run faster than other similar programs making it ideal if you're in a hurry or want quick results from basic edits.
PROs:
• Adobe Lightroom is a powerful and versatile photo editor with a wide range of features.
• It's fast and easy to use, even for beginners.
• It provides an extensive library of presets, effects, and other tools to help you quickly enhance your images.
• It offers both basic and advanced editing options to meet the needs of different users.
• Its cataloging system allows you to easily organize and manage your photos.
CONs:
• It is only available as part of Adobe's Creative Cloud subscription service, making it expensive for casual users.
• Its interface can be intimidating for beginners due to its complexity.
• Its cataloging system can be cumbersome if you have a large number of photos to manage. I have over 5000 images in my Lightroom Library, and it feels like it's taking forever to reach my older photographs. I recommend clearing your library from time to time.
DxO PhotoLab

If you're a beginner photo editor and are looking for a reliable program but don't want to break the bank, then DxO PhotoLab is an excellent choice.
It offers powerful editing and retouching tools while being simple enough to use even if you're just starting out with photo editing. In terms of features, it's on par with Photoshop and similar other software. Simply put, it works great on older computers if that's an issue of yours and provides high-quality results thanks to its advanced algorithms which automatically fix common problems like noise reduction, sharpening and lens defects. We've tested PhotoLab on a 2015 model Windows laptop with 8GB of RAM and it worked just fine, rapidly firing up text editing tools and other effects which Photoshop may require more power for. Moreover, you can easily adjust the tone mapping of your photos to give them a more striking look as well as having capabilities for full blown color grading and color correction. DxO PhotoLab is lightweight yet robust and offers plenty of options for customizing your images so you can make them stand out from the rest.
FAQ
What is the best photo editing software for free?

The best free photo editor for Windows and Mac is undoubtedly Adobe Photoshop Express, incredibly intuitive and user-friendly. Although it's not as powerful as its older brother Photoshop, you still get useful tools we find in paid editors such as PhotoDirector 365. With powerful editing tools and a wide array of professionally designed filters, you can easily enhance photos quickly and efficiently. Plus, it's conveniently compatible with both Windows and Mac operating systems seamlessly.
What is the best free photo editing software for beginners?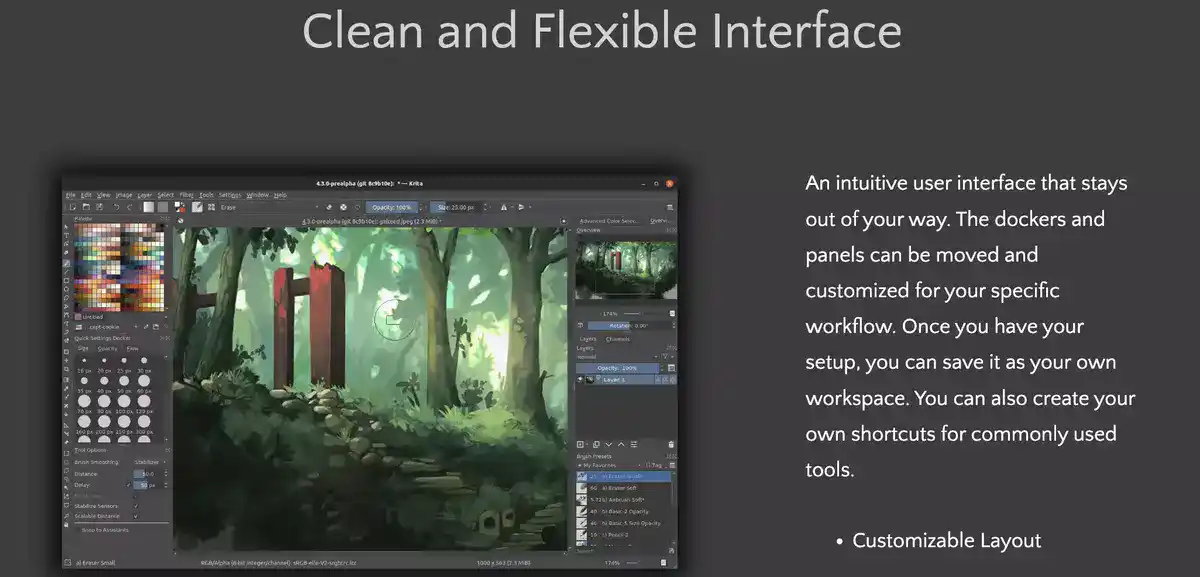 Although we haven't yet covered it exclusively, Krita will be the latest addition on this list in 2023. Based on our initial but brief tests, it is no less powerful than other programs here: its intuitive UI makes it easy to use yet still provides plenty of advanced features including filters, color correction tab dashboard for faster adjustments plus many more features available in Krita that will help you take your photography skills up a notch! The best part? It's opensource, which means completely free.

Is GIMP the best free Photoshop alternative?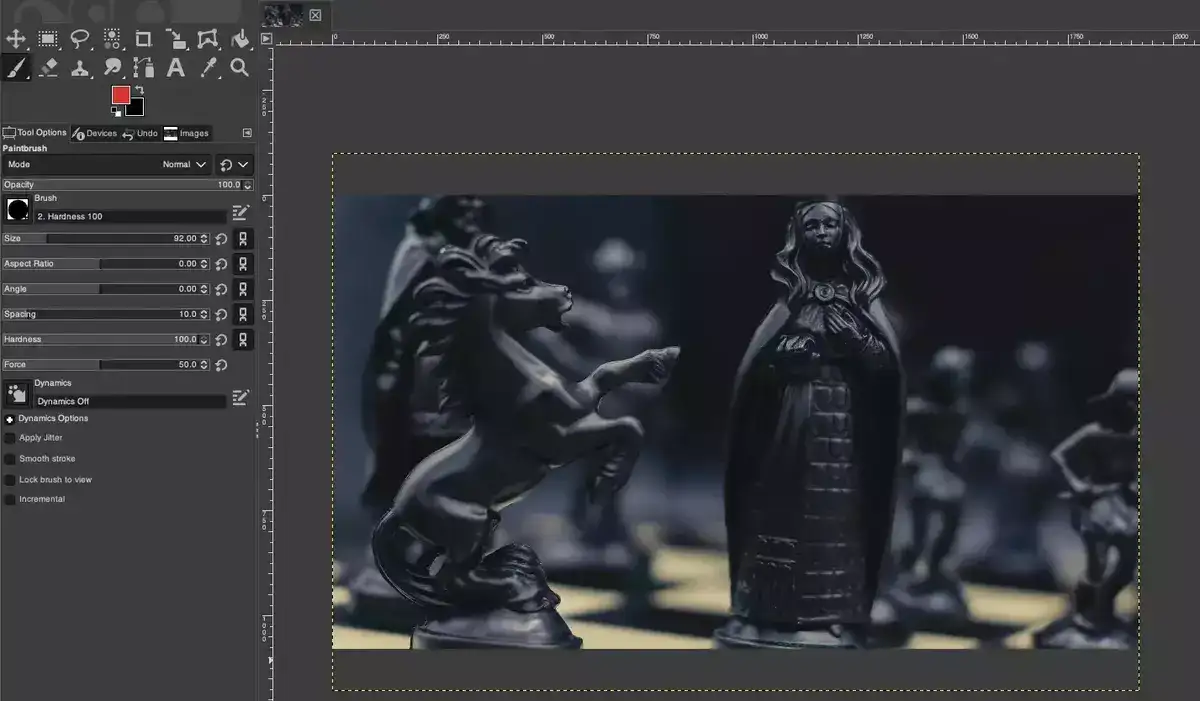 GIMP (GNU Image Manipulation Program) is a free open-source photo editing software that can be used as an alternative to Adobe Photoshop. It has many of the same features and tools as Photoshop but with cheaper and requires less system requirements, however, also like some of AI-powered tools Photoshop has, By lower cost, I mean, free, and you can't beat that as far as pricing goes. GIMP is a powerful image manipulation tool for both professionals and hobbyists alike, so don't think that it is of lesser value because it's free.
How we test the best free photo editors
When testing a photo editing software, we look at various aspects and quirks such as interface design, features, ease of use, as well as customer support. It's really important to choose a program that has all the features you need but also one that is user-friendly and intuitive, especially if you're a beginner and just starting your photo editing career on a relatively lower-end computer with 4GB or less RAM. We also test the image processing capabilities of each editor to ensure that your photos will look their best no matter what type of effects or adjustments you make. Finally, we also made sure that each software has a big user base so you get the community support when you have an issue with your program or stuck while doing an edit and need help.
By testing these popular free photo editors we hope to give you a better idea of which one will work best for your needs. From basic fixes like red-eye removal and cropping to advanced features like tone mapping and HDR blending—we've got you covered! So take a look at our recommendations today and start creating stunning visuals with ease!