Hi there! Are you looking for the best VFX software in 2023? If your answer is yes, look no further as you have come to the right place. Visual effects (VFX) are an integral part of Hollywood movies and videos. To create incredible visual effects, artists need powerful software that can enable them to edit and manipulate a story with stunning results.
As we see special effects in everything from TV commercials, blockbuster movies, and video games to online videos with computer graphics, it is essential to use the right tools when creating these visuals. The best free VFX software allows users to take multiple sources of media including images, frames, and 3D models to c reate amazing visuals through compositing techniques.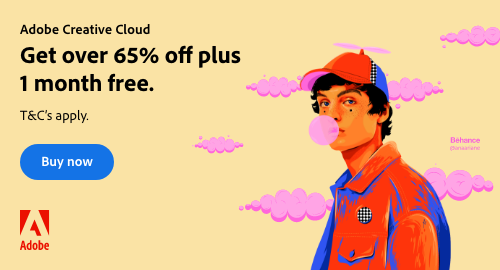 Whether you are a beginner or an experienced professional looking for Hollywood-standard special effects, picking up the right VFX software can be a complex process given that there are so many options available today. That's why we will explain step by step what factors should be taken into account when selecting the best-suited VFX toolkit for your needs – from artists on tight budgets with big dreams all the way up to professionals making Hollywood movie-making possible on mobile devices using video special effects apps.
We believe that finding the perfect VFX software tool kit should not be difficult nor intimidating; if done correctly it will open up endless possibilities for both artists and filmmakers alike without compromising small budgets– so let's get started!
Also read: Best Free Photo Editing Software
Adobe After Effects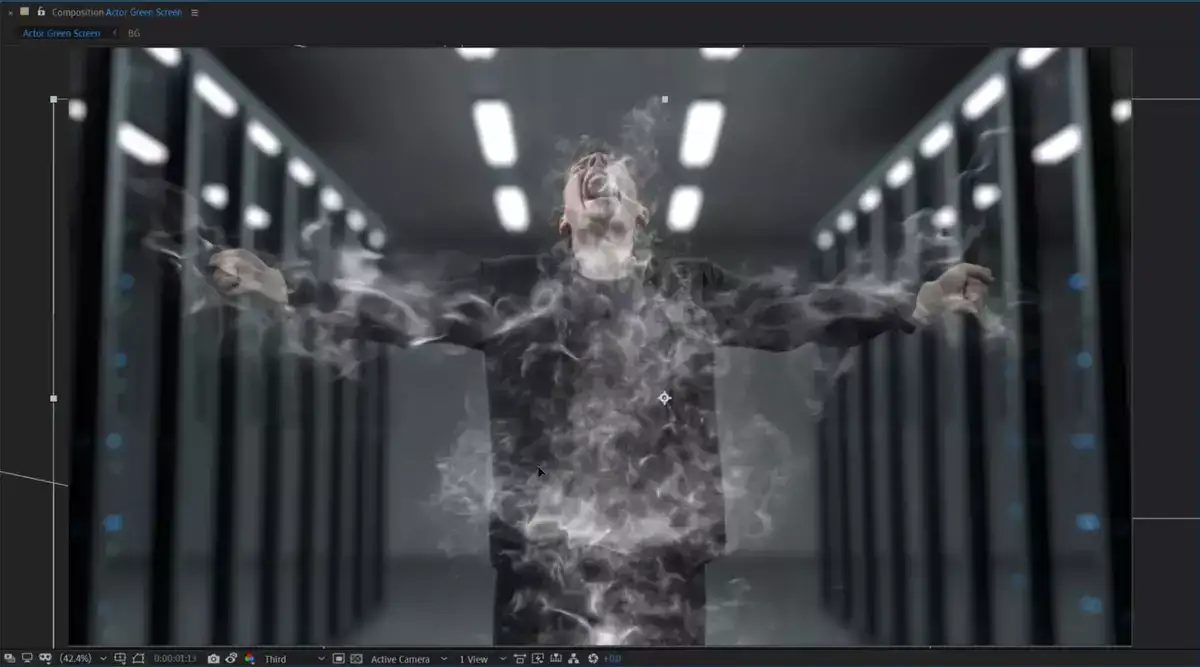 Adobe After Effects is a compositing application developed by Adobe Systems used widely in movie making, TV production, 3D games, and other types of cinematic productions. This powerful tool can be used to create and combine visual elements into seamless compositions as well as animate them with 2D or 3D effects. It also has features like Keying, Tracking, and Animation which help you bring your ideas to life quickly and easily.
The program also offers some unique tools like Interactive Motion Graphics which allow users to control parameters across multiple data files at once; Engaging Videos featuring content-aware fill tools that adapt based on the image; VR environments which let you integrate 360° footage from GoPro cameras; Video Object Animation which provides an easy way to animate objects within videos; Motion Tracking so users can track moving objects accurately over time; Warp Stabilizer VFX for smoother results when stabilizing shaky shots; along with many more amazing features!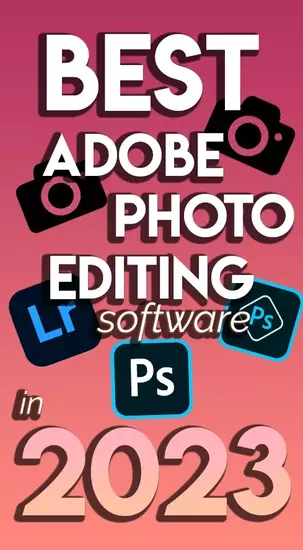 Tutorials are available on websites such as YouTube which will help you learn how to use this powerful tool no matter what skill level you are at. You can even get access to Adobe Creative Cloud where all your projects are stored securely in the cloud and accessible from any device – Mac or PC – using Premiere Pro integration.
Adobe After Effects has become an essential tool in every video maker's arsenal thanks to its impressive set of features such as Chroma Key, 3D Camera Tracker, Rotoscoping, etc.. The combination of these advanced technology makes it a great choice for creating stunning visuals that will captivate audiences everywhere! And with the addition of the latest updates like Content-Aware Fill and Warp Stabilizer VFX - this program continues to evolve making it one of the most trusted names in Visual Effects Software today!
Blender
Blender offers 3D graphics, animation, compositing, camera and object tracking, particle systems, external phenomena (like fire or smoke), masking, camera movements, and more. You can create realistic VFX scenes with these tools.
Blender's motion tracking capabilities let you easily track objects in space for VFX shots. The Node Library makes it easy to manipulate scene elements, and render-layer support ensures great results.
There's also modeling, digital sculpting (for creating organic shapes), animation rigging (for creating believable characters), and UV unwrapping for quickly texturing objects. Blender also includes 3D printing tools.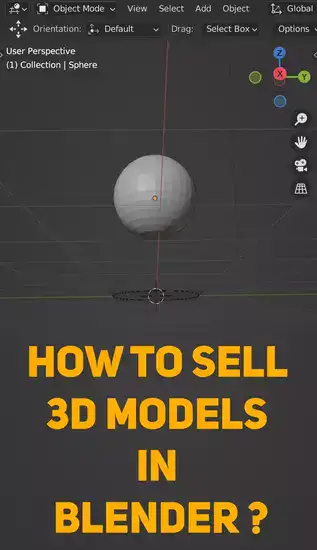 Blender's powerful game engine allows you to create interactive experiences with relative ease; prepare your models in the modeling tab before transitioning to texturing, then particle simulation where things like smoke or sparks can be realistically simulated; from here you could choose to move into virtual reality where complex interactions between objects become possible through programming logic. Grading and compositing bring everything together to create beautiful images.
With all these features and YouTube tutorials, anyone can learn how to use this software quickly without feeling overwhelmed or intimidated by its complexity. Blender is open-source, so developers are always improving and adding new features.
Blender is an amazing piece of software that has something for everyone; whether you're a beginner or a VFX veteran, this free program can help you create stunning visuals for film, TV, or video games. With regular updates and tutorials, it's no wonder so many professionals use Blender. Donations are optional.
Related: Blender Review
HitFilm Express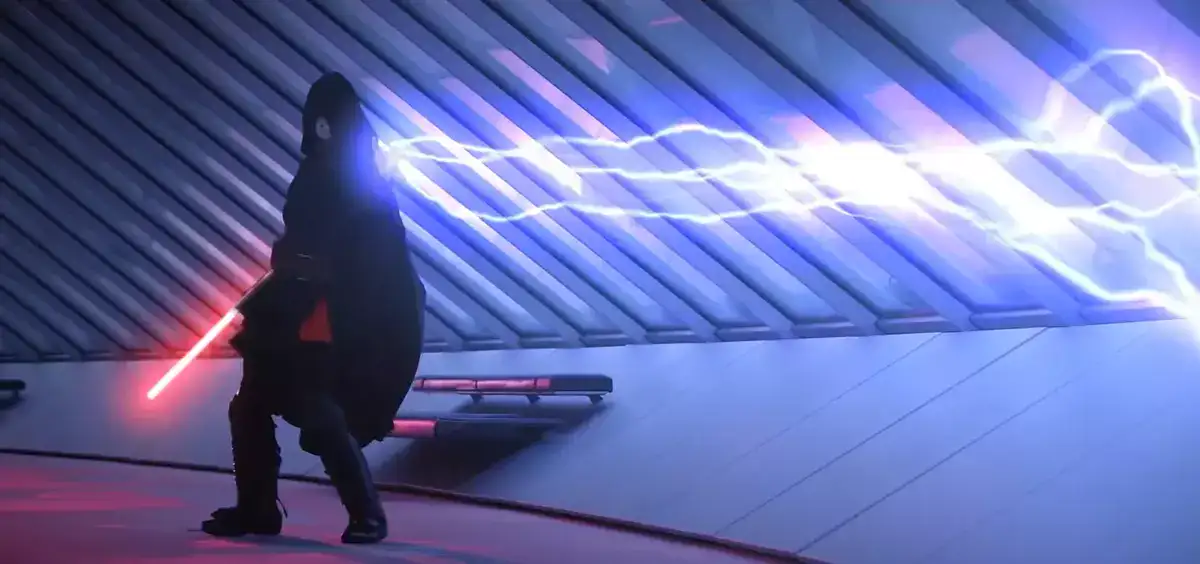 Even if you're new to video production, HitFilm Express' user interface (UI) is simple enough for you to learn how to use it quickly. The program includes video tutorials so you can quickly get started. When making gaming videos or films, it also includes pre-made templates so you don't have to start from scratch.
HitFilm Express has robust VFX editing features like motion tracking, keying, color grading, and lighting control. Even 8K resolution is supported, and 32-bit floating point color rendering is possible! This means that regardless of the project you're working on, your results will be incredibly detailed and realistic. Additionally, exporting your work is simple and quick, and you can even preview playback in real-time!
With features like advanced motion tracking (Mocha Hitfilm plugin), rotoscoping (The Foundry plugin), 3D model animation, particle simulation, and more, HitFilm Express users are able to tailor their workflow however they see fit. Additionally, there are a ton of VFX presets like fire, lightning, and gun muzzle flashes as well as cinematic tints and dreamy sequences hidden away in the library, giving content producers a ton of creative freedom.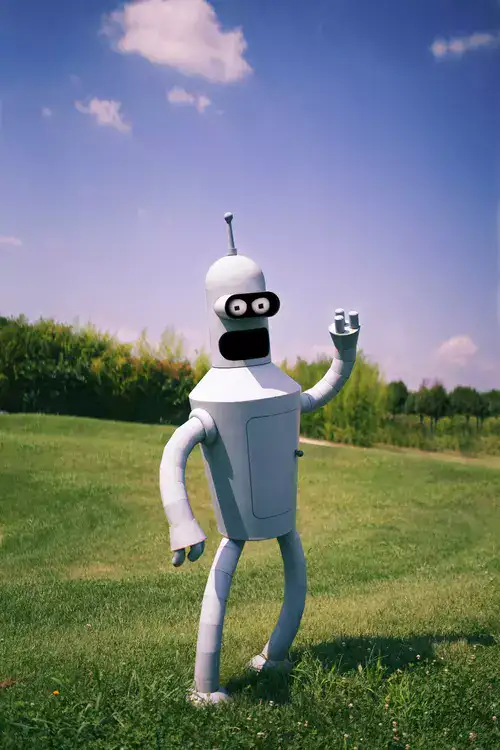 The user community at HitFilm is also very active, which is fantastic because it allows filmmakers to exchange advice and ask questions if they need assistance completing a project. You should be able to run this software without any issues as long as your system satisfies the minimum requirements (Windows 7/8/10 64-bit OS; 4GB RAM; 2GHz processor; and 2GB GPU minimum), though obviously better hardware specs can significantly improve performance!
In conclusion, HitFilm Express is one of the best Free VFX Softwares currently on the market because of its extensive feature set, user-friendly UI, and exceptional video editing abilities. Whether you're a filmmaker, streamer, or YouTuber, this tool can assist you in producing the superb visual effects you've always wanted!
Krita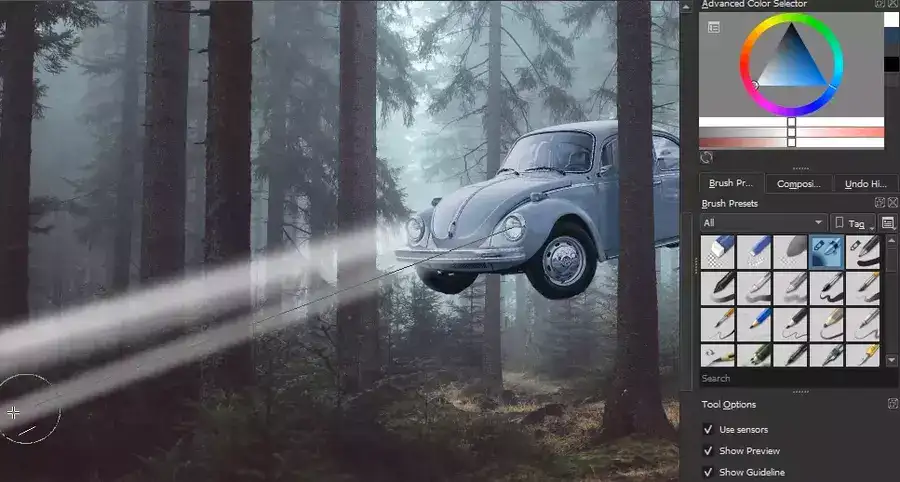 My journey with Krita started out of curiosity. I had heard so much about this free VFX software, and was eager to give it a try. So I downloaded the PC version and got to work!
At first glance, Krita looks like a simple painting program, but it is full of features that let you create amazing visuals for comics, illustrations and more. Unlike other software with subscriptions or limits on features, Krita is completely free with no strings attached.
The array of dockers available in Krita makes it great for vector drawing tools and comic panels. This includes perfect circle grids with customizable bubble templates and panel layouts that are easy to configure. You can also take advantage of lots of keyboard shortcuts that are sure to help speed up your workflow.
My favorite part about using Krita is the extensive collection of brushes that come with it; from basic pencils to special effects brushes you can use for all sorts of artwork – there's something for everyone here! It's open source too so you don't have to worry about licenses or fees when exploring different brush types either.
For those looking to do more than just paint pictures though, there are plenty of powerful VFX editing tools included as well. From resource-tolerant editing processes to an intuitive interface – the user experience feels smooth even on less powerful PCs – plus stable operation regardless of what task you're doing!
Also read: Best App to Brighten Videos
And if you're looking for an even better experience, then fret not because all tools in Krita are highly customizable according to your preferences; from photos through graphics and 3D objects - everything can be further tailored into something uniquely yours! Plus, these tools allow some pretty precise VFX editing techniques such as textures & overlays while still providing robust functionality otherwise unimaginable in other programs.
Speaking personally I'm constantly impressed by how deep the painting toolkit goes: straight lines meet intricate forms at any given moment without feeling overwhelming due its layering system which enables users (including myself) HDR blending & transformation capabilities alongside masks & filters - making complex compositions look clean & elegant within minutes using
Nuke
I had the opportunity to work with Nuke on a freelance project, and it is truly amazing. Nuke is a very powerful VFX animation program that helps in producing stunning visuals for films and other media. It is in fact the visual effects software behind well-known blockbusters like Black Swan and Avatar.
Nuke is a flexible tool with compositing capabilities and a number of user-friendly customizable features. You can easily track objects from scene to scene without any manual labor thanks to its 3D camera tracking capabilities. When compared to other VFX software options available on the market, this makes the cleanup procedure noticeably faster and simpler. Additionally, its correction tools let you quickly edit the footage, which greatly speeds up your workflow.
The best thing about Nuke is its active user base, which is always willing to share tutorials or advice they've learned while learning how to use this amazing piece of software. In addition to the abundance of knowledge within the community, there are also many video editing and color grading tutorials that can greatly improve your skill set.
The node-based system in Nuke is what sets it apart from other VFX animation software options available today and makes digital compositing so much simpler than ever before! Nuke enables you to utilize its nodal toolkit regardless of how simple or complex your project may be, whether you need to use layers for overlaying multiple videos or apply effects mode when creating something new! You also have access to advanced image compositing tools, like rotoscoping, warping, creating 3D environments, reconstructing the points cloud from a 3D camera tracker, and depth generation tools, which let you produce stunning visuals quickly.
Nuke Studio has two different pricing tiers, with prices ranging from $4,528 (USD) to $9,768. (USD). Even though these prices initially appear high, they actually make sense when you consider all the strong features mentioned earlier and what it offers in return.
All things considered, Nuke is your best bet if you're looking for top-notch VFX animation software, as it's a Hollywood favorite for a reason! If you're serious about elevating your video editing and visual effects, it's definitely worth the investment thanks to its robust node-based system, customizable features, and user-friendly interface.
DaVinci Resolve
I've been searching for a top-notch VFX program as an up - and - coming filmmaker to advance my projects. I discovered DaVinci Resolve by Blackmagicdesign after doing a lot of research. I haven't turned back ever since. This free video editing software has it all, including motion graphics, editing, and post-production!
When compared to other highly regarded programs like Adobe Premiere and Final Cut, it's unquestionably a contender. Once you get your bearings, the user interface is incredibly simple to use and is ideal for beginners who want to master the art of VFX. Without having to start from scratch every time, you can find what works best for you by using the available customizable templates.
The node-based interface of DaVinci Resolve is what really sets it apart from its rivals and makes producing complex effects simpler than ever! There are countless effects and filters at your disposal for experimentation or, if you so choose, professional use in Hollywood blockbusters like Ant Man or London Has Fallen thanks to the program's access to hundreds of nodes.
Additionally, each download includes Fusion 18, a modular 3D compositing tool, so if special effects are your thing, creating original motion graphics has never been easier. Even when working with large files, rendering times seem surprisingly quick. Additionally, DaVinci Resolve supports both 2D and 3D modeling, allowing you to customize any effect down to the very last detail, including Alpha channels.
Overall, DaVinci Resolve is a program that definitely has a lot of punch! While still managing to be fairly accessible across any skill level, beginner or pro alike, it boasts many sophisticated features. Then what? It is totally free! This product is unquestionably worthwhile to look into if you're searching for affordable, high-quality video editing software.
What is VFX Software?
Without VFX, it would be challenging for filmmakers to come up with imaginative scenes or recreate impossible shots that would be expensive and risky to shoot in real life.
I have created realistic objects and characters for projects I have been working on using a variety of different VFX software programs. I have experience in 3D printing and product rendering. VFX software can add a little extra magic to your project, from adding small details like trees blowing in the wind or snow falling from the sky to creating entire environments that appear to have been captured by live-action cameras.
Live-action and CG elements can be seamlessly combined using VFX software. This is particularly helpful when filming something that is impractical or even impossible to do practically, like a large-scale battle scene without hundreds of real people present. Directors can achieve a seamless blending between digital assets and traditional filmmaking methods by combining live-action footage with CG characters and environments produced using VFX software.
In conclusion, visual effects are a very potent tool for filmmakers who want to produce realistic-looking movies without having to use pricey or risky filming techniques. There are a ton of VFX software platforms to choose from today, so you'll never run out of inspiration for your next big project's stunning visuals!

What are the VFX Effects?
Explosions, compositing, and rotoscoping are some of the most common VFX effects.
VFX explosions are popular for a reason. It's so much cheaper and safer to CGI them in a VFX app rather than blowing things up in real life. These explosions are created using apps like 3ds Max or Maya and plugins like FumeFx and RealFlow to simulate fire and smoke. Most explosions are created using real-time particle systems. Artists can create large-scale destruction scenes without waiting for rendering.
Compositing combines multiple elements into one scene or shot. This includes combining live action footage with CGI elements such as environments, characters, vehicles/objects, etc., so they appear to have been shot at the same location. Compositing lets us manipulate image layers so each has a unique look.
Rotoscoping is another popular VFX technique for animating realistic human or animal movements. Rotoscoping involves tracing over footage frame by frame, allowing animators greater control over movement accuracy for smoother animation cycles than relying solely on motion capture technology, which lacks accuracy for subtle movements between frames.
These are some visual effects examples. Advances in technology have given us faster rendering times and better visuals, allowing us to create unique visual experiences.
Final Words
VFX software is an integral part of the filmmaking process, allowing filmmakers to craft stunning visuals and create realistic scenes that can't be captured using traditional filming techniques. From motion tracking and keying to compositing, rotoscoping, 3D modeling, and particle simulations - these tools provide the power to bring your imagination to life through amazing visuals. Whether you're a beginner or professional - from Adobe After Effects, Blender, HitFilm Express, Krita, Nuke Studio and DaVinci Resolve - there's something for everyone out there. With VFX software at your disposal it's easy to make any project look as professional as Hollywood blockbusters!