website: https://coda.io/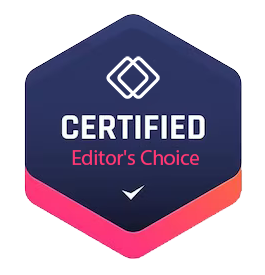 Overview of Coda
Coda is an all-in-one collaborative workspace that brings teams and tools together for a more organized workday. It is designed to replace multiple productivity apps and streamline workflows, allowing teams to work more efficiently and make decisions that stick. Whether you need to create documents, manage projects, track data, or automate processes, Coda provides a flexible platform that can adapt to your specific needs.
With Coda, teams can collaborate in real-time, easily jump into projects, and have all their information and tools in one centralized place. Its intuitive interface combines the familiarity of a doc with the interactive features of an app, making it easy for teams to navigate and engage with the platform. Coda offers a range of features, including docs and team hubs, trackers and apps, and regular product updates to enhance user experience. Pricing and Features
Coda offers different pricing plans to cater to the needs of different teams and organizations. The pricing is not based on a per-seat model, but rather on the number of users and usage, allowing teams to scale without being limited by costs. While the specific pricing details may vary, the plans generally include access to all core features and functionality, integrations with popular tools, and customer support. For detailed pricing information, it is recommended to visit Coda's official website or contact their sales team directly.
Alternative Companies
While Coda offers a comprehensive and versatile collaborative workspace solution, there are alternative companies in the market that provide similar functionalities. Some notable alternatives to Coda include Notion, Confluence, Asana, and Airtable. These platforms also offer all-in-one workspace capabilities, enabling teams to streamline their work processes and collaborate effectively.