website: https://app.vivifyscrum.com/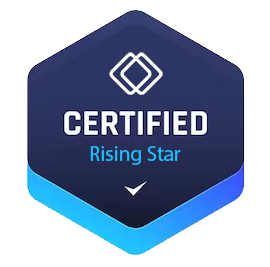 VivifyScrum: An Overview
VivifyScrum is a powerful project management tool designed to help teams effectively manage their projects and enhance collaboration. It offers a wide range of features and functionalities that facilitate agile project management, making it a popular choice among both small and large organizations.
With VivifyScrum, teams can easily create and manage tasks, track progress, assign responsibilities, and communicate seamlessly within a single platform. The software provides a flexible and intuitive interface, allowing team members to prioritize tasks, set deadlines, and visualize project timelines.
One of the key strengths of VivifyScrum is its versatility. It can be used by a variety of teams, including software development, marketing, design, and project management teams. The tool supports popular agile methodologies such as Scrum and Kanban, enabling teams to work in a way that best suits their needs and preferences. By using VivifyScrum, teams can improve their efficiency and productivity. The tool offers real-time collaboration, allowing team members to work together on tasks, provide updates, and discuss project details. This fosters better communication and coordination within the team.
In addition to its core project management features, VivifyScrum also provides advanced analytics and reporting capabilities. These features help teams gain insight into their project performance, identify bottlenecks, and make data-driven decisions to continuously improve their work processes.
VivifyScrum Pricing
VivifyScrum offers flexible pricing plans to accommodate the needs of different teams and organizations. The pricing is based on the number of users and the features required. Here are the main pricing tiers:
Starter Plan: $10 per month - This plan is suitable for small teams with up to 5 users. It includes basic features such as task management, Scrum and Kanban boards, and basic reporting.
Professional Plan: $17 per user per month - Designed for larger teams, this plan offers more advanced features, including time tracking, custom fields, external integrations, and comprehensive analytics.
Enterprise Plan: Custom pricing - This plan caters to the needs of large organizations and offers additional customizations, dedicated support, and personalized onboarding.
All pricing plans come with a free 14-day trial, allowing users to explore the features and functionality before making a commitment. Alternative Companies
If you're looking for alternative project management tools similar to VivifyScrum, here are a few notable options:
Asana: Asana is a popular project management tool that offers a wide range of features suitable for teams of all sizes.
Jira Software: Jira Software is a powerful tool specifically designed for software development teams, with comprehensive agile project management capabilities.
Trello: Trello is a simple and user-friendly project management tool that uses boards and cards to help teams organize and prioritize their tasks.
Monday.com: Monday.com offers a visual and intuitive interface for project management, suitable for teams across various industries.
Basecamp: Basecamp provides a centralized platform for project management and team communication, focusing on simplicity and collaboration. Frequently Asked Questions (FAQ)
1. Is training provided for using VivifyScrum?
Yes, VivifyScrum provides comprehensive documentation and video tutorials to help users get started with the tool. Additionally, their support team is readily available to assist with any questions or issues.
2. Can VivifyScrum be integrated with other applications?
Yes, VivifyScrum offers integrations with popular third-party tools such as Slack, Google Drive, and GitHub. This allows users to streamline their workflow and centralize their project-related information.
3. Can VivifyScrum be used on mobile devices?
Absolutely! VivifyScrum is available as a mobile app for both iOS and Android devices, ensuring that users can access their projects and collaborate on the go.
4. Is it possible to customize VivifyScrum according to specific requirements?
Yes, VivifyScrum offers customization options such as custom fields, workflows, and board templates. This enables users to tailor the tool to their specific project management needs.
5. What support options are available?
VivifyScrum provides customer support via email and live chat. Paid plans, such as the Professional and Enterprise plans, also offer dedicated support and personalized onboarding.
In conclusion, VivifyScrum is a feature-rich project management tool that offers a comprehensive range of functionalities to help teams effectively manage their projects. With its flexibility, ease of use, and competitive pricing plans, VivifyScrum is a solid choice for any team seeking to enhance collaboration and streamline their project management processes.