website: https://toggl.com/plan/index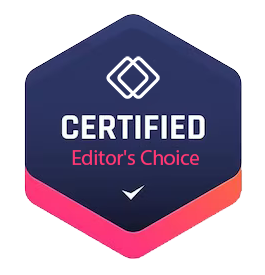 Toggl Plan: Your Solution for Effortless Project Planning and Resource Management
Toggl Plan is a resource planning and project scheduling software designed to help teams work better, no matter where they are. Whether you work remotely or in an office, Toggl Plan offers a beautifully simple solution for planning, tracking, and managing projects with ease.
Delivering creative projects often involves a lot of moving pieces, and relying on spreadsheets or outdated project management tools can be unreliable and time-consuming. With Toggl Plan, you can enjoy the benefits of a user-friendly interface and intuitive drag-and-drop timelines that make project planning a breeze.
So, what sets Toggl Plan apart from other project management tools? Here's why you should give it a try: Effortless Project Planning
Toggl Plan simplifies the process of project planning by providing you with a visual way to organize and prioritize tasks. You can create timelines, assign tasks to team members, and easily track project progress all in one place. No more guesstimating or relying on outdated spreadsheets.
Resource Management
One of the key features of Toggl Plan is its ability to help you balance your team's workload and optimize resource allocation. You can visualize your team's capacity, understand work hours and availability, and prevent burnout by proactively planning necessary adjustments in team capacity.
Project Time Tracking
Toggl Plan seamlessly integrates with Toggl Track, a separate time tracking tool, allowing you to effortlessly track time and gain insights into project profitability and team performance. Tracked time syncs back to Toggl Plan, ensuring all your data is up-to-date and coordinated. Collaboration Made Easy
With Toggl Plan, you can easily collaborate with your team members and stakeholders. Shareable timelines keep everyone informed and involved in the project lifecycle, and real-time views of project status through Kanban boards allow for increased transparency.
Now, let's talk about pricing. Toggl Plan offers different pricing options to suit your team's needs:
Pricing
Toggl Plan offers a free trial for 14 days with no credit card required. After the trial period, you can choose from the following subscription plans:
- Starter Plan: $9 per user per month, billed annually. Includes basic features and up to 10 active projects.
- Premium Plan: $15 per user per month, billed annually. Includes advanced features and unlimited active projects.
- Enterprise Plan: Custom pricing available. Ideal for larger organizations with specific requirements.
Each plan comes with additional features and benefits to enhance your team's productivity and project management capabilities.
Alternative Companies
If you're looking for alternative companies that offer similar services to Toggl Plan, here are a few options:
1. Trello
Trello is a popular project management tool known for its user-friendly interface and customizable boards. It offers features for task management, team collaboration, and project tracking.
2. Asana
Asana is a versatile project management tool that helps teams streamline workflows and manage tasks effectively. It offers features like project planning, task management, and team communication.
3. Basecamp
Basecamp is a comprehensive project management tool that empowers teams to collaborate, organize projects, and communicate effectively. It offers features like to-do lists, file sharing, and team messaging. FAQs about Toggl Plan
Q: What are the benefits of Toggl Plan?
A: Toggl Plan offers effortless project planning, resource management, and project time tracking. It helps teams balance workloads, optimize resource allocation, and improve collaboration and transparency within projects.
Q: Is Toggl Track free?
A: Toggl Track, the time tracking tool integrated with Toggl Plan, requires a separate subscription. However, Toggl Plan offers a 14-day free trial with no credit card required.
Q: What is Toggle app used for?
A: Toggl is a popular app used for time tracking, allowing individuals and teams to track their time spent on specific tasks, projects, or activities.
Q: Is Toggl Track open source?
A: Toggl Track is not an open-source tool. It is a subscription-based time tracking software.
Ready to improve your team's project management and resource planning capabilities? Give Toggl Plan a try today and experience the benefits it can bring to your team's productivity and success.