website: https://coschedule.com/marketing-suite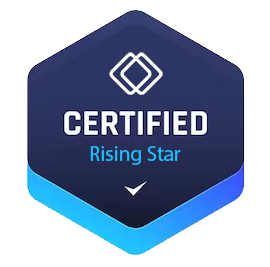 CoSchedule Marketing Suite
CoSchedule Marketing Suite: Organize Your Team and Boost Productivity
CoSchedule Marketing Suite is an agile marketing solution designed to help you streamline and optimize your team's workflow. With a range of powerful features and tools, CoSchedule empowers marketing teams to collaborate, plan, and execute projects with ease. Whether you're a small business or a large enterprise, CoSchedule Marketing Suite offers the necessary tools to stay organized, meet deadlines, and deliver exceptional results.
So, what exactly is CoSchedule Marketing Suite used for? Put simply, it's an all-in-one platform that combines a calendar organizer, content organizer, work organizer, and asset organizer. Let's delve into each of these features to understand how they can benefit your marketing team. Calendar Organizer: A Holistic View of Your Marketing Schedule
CoSchedule's calendar organizer provides global visibility of your projects and campaigns. With an intuitive cross-functional calendar view, you can easily manage a single publishing calendar for your content, events, campaigns, and more. Plan ahead and proactively schedule your marketing initiatives for weeks, months, quarters, or even an entire year. Visualize your marketing schedule in real-time, ensuring that everyone on your team is on the same page.
Content Organizer: Streamline Your Editorial Process
The content organizer feature within CoSchedule Marketing Suite eliminates bottlenecks and optimizes your editorial process. From idea to promotion, you can centralize and streamline your content creation and publishing workflow. Collaborate seamlessly with your team, save time, and deliver more high-quality content. CoSchedule integrates with your existing tools and platforms, allowing you to connect and manage your content in one centralized location.
Work Organizer: Maximize Your Team's Productivity
The work organizer feature enables you to manage your team and projects efficiently. CoSchedule provides a customizable Kanban board to help you visualize and handle requests, gain stakeholder buy-in, and save ideas without disrupting your current workload. Keep track of project progress as they move through various stages of the creative process. With a team dashboard, you can easily delegate tasks, assign work, and optimize your team's output for maximum productivity. Asset Organizer: Control and Share Your Brand Assets
CoSchedule Marketing Suite includes the asset organizer feature, allowing you to catalog and maintain control over your brand assets. Customize taxonomies to quickly find, update, and share files within your team. Securely share folders and files with stakeholders, ensuring that everyone has access to the latest versions of your brand assets. With CoSchedule, you can efficiently manage and organize your content library.
Frequently Asked Questions about CoSchedule Marketing Suite
What is CoSchedule Marketing Suite?
CoSchedule Marketing Suite is a family of agile marketing products designed to help marketing teams coordinate their processes, projects, and teams effectively. It combines various features like calendar organization, content organization, work organization, and asset organization to streamline marketing workflows.
What is CoSchedule used for?
CoSchedule is used by marketing teams to plan, coordinate, and execute marketing projects more efficiently. It helps teams stay organized, meet deadlines, collaborate effectively, and deliver outstanding results. From managing content creation to visualizing marketing schedules, CoSchedule provides a comprehensive set of tools to optimize marketing operations.
What should a marketing calendar include?
A marketing calendar should include a centralized view of all your marketing activities, such as content creation, campaigns, events, and promotions. It should provide visibility into upcoming projects, deadlines, and team assignments. Additionally, a marketing calendar should allow for easy collaboration, ensure everyone is aligned, and provide a clear overview of your marketing strategy.
Does CoSchedule have a free version?
CoSchedule offers a free trial to let you experience the benefits of their Marketing Suite. However, they do not have a permanent free version. To access the full suite of features and enjoy ongoing usage, you will need to subscribe to one of their pricing plans.
Ready to take control of your marketing process and bring your team together? Get started with CoSchedule Marketing Suite today and revolutionize the way you manage your marketing efforts!