website: https://www.luckiwi.com/en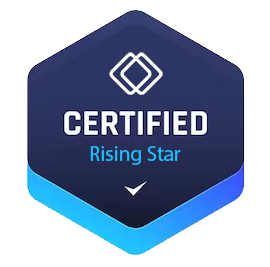 LUCKiwi: Simplifying Project Management for Increased Efficiency
LUCKiwi is not just your ordinary project management software. It offers a complete solution that is revolutionizing the way companies manage their projects. With its suite of advanced and intuitive tools, LUCKiwi simplifies management, optimizes collaboration, and enhances productivity at every stage of your project.
Whether you are an experienced project manager or a beginner in the field, LUCKiwi intuitively supports you throughout the process. From easily creating and organizing tasks to assigning responsibilities, setting deadlines, and monitoring progress, all can be done from a user-friendly and customizable interface.
Frequently Asked Questions (FAQ)
1. What makes LUCKiwi different from other project management software?
LUCKiwi stands out by offering a complete solution that combines advanced tools, intuitive interface, and customizable features for seamless project management.
2. Can LUCKiwi handle large-scale projects?
Absolutely! LUCKiwi is designed to support projects of all sizes. From small teams to enterprise-level organizations, LUCKiwi provides the necessary tools to effectively manage diverse projects.
3. Is LUCKiwi suitable for both beginners and experienced project managers?
Yes, LUCKiwi caters to users with varying levels of project management expertise. Its intuitive interface makes it easy for beginners to get started, while its advanced features cater to the needs of experienced project managers.
4. Can I try LUCKiwi before committing to a subscription?
Absolutely! LUCKiwi offers a 10-day free trial, with no credit card required. This gives you ample time to explore and experience its features before making a decision.
5. Is LUCKiwi compliant with data protection regulations?
LUCKiwi values the security of its users' data and is compliant with GDPR standards. You can trust that your information is handled with utmost care and privacy.
There you have it! LUCKiwi offers a comprehensive project management solution that simplifies your tasks, maximizes efficiency, and enhances collaboration. With its competitive pricing and user-friendly interface, LUCKiwi is a top choice for businesses of all sizes. Start your free trial today and take your project management to the next level!