website: https://www.tempo.io/jira-cloud-cost-tracker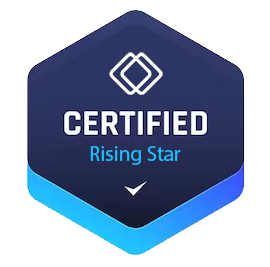 Tempo Cost Tracker for Jira
Tempo Cost Tracker: Streamlining Cost Management in Jira
Tempo Cost Tracker is a powerful tool designed to simplify cost tracking and management within Jira, a popular project management platform. Whether you're a small business owner, a project manager, or part of a large organization, Tempo Cost Tracker provides the necessary functionality to effectively monitor and control project costs, ensuring budget adherence and enhanced financial transparency.
With Tempo Cost Tracker, you can easily track and allocate costs to specific projects, tasks, or teams, providing a comprehensive overview of your financial performance. This enables you to make data-driven decisions, optimize resource allocation, and improve project profitability. Benefits and Features
Tempo Cost Tracker offers a range of features that make it a valuable addition to any Jira user's toolkit. Here are some of its key benefits:
Accurate Cost Tracking: Monitor project costs in real-time, ensuring that budgetary limits are maintained throughout the project lifecycle.
Flexible Cost Allocation: Allocate costs to projects, tasks, or teams, enabling you to easily identify how resources are utilized and make informed financial decisions.
Enhanced Financial Transparency: Gain a clear understanding of project expenses and their impact on your overall financial performance.
Customized Reports: Generate detailed reports on project costs, providing valuable insights for stakeholders and facilitating financial analysis.
Integration with Jira Ecosystem: Seamlessly integrate Tempo Cost Tracker with other Tempo products and Jira functionalities, maximizing efficiency and collaboration. Pricing
Tempo Cost Tracker offers a flexible pricing structure to cater to the needs of different organizations. The pricing is based on a monthly subscription model, with different tiers available depending on the number of users and additional features required.
To get specific pricing information for your organization, it is recommended to visit the official Tempo website or contact their sales team directly.
Typically, Tempo Cost Tracker pricing starts at $10 per user per month, with discounts available for organizations with larger user counts. The pricing includes access to all core features and functionalities of the product.
Alternative Companies
While Tempo Cost Tracker is a robust cost tracking solution, there are other alternatives available in the market. Here are a few companies that provide similar functionalities:
1. BigTime: Offers comprehensive time and expense tracking, project management, and invoicing features suitable for professional services firms in various industries.
2. Harvest: Provides intuitive time and expense tracking software with seamless integration options, making it easy to manage project costs and invoicing.
3. Replicon: Offers a complete suite of time, expense, and resource management tools, providing organizations with a comprehensive view of project costs and productivity. Frequently Asked Questions
How do you use Tempo Cost Tracker?
To use Tempo Cost Tracker, you need to have an active subscription and access to Jira. Once installed, you can easily configure the tool according to your project requirements and start tracking costs. Tempo Cost Tracker provides a user-friendly interface and powerful features to help you manage and monitor project expenses efficiently.
Can you track costs in Jira?
Yes, Tempo Cost Tracker is a Jira-integrated solution specifically designed for cost tracking. It allows you to track costs at various levels, including projects, tasks, and teams, providing you with detailed insights into your financial performance.
What is Tempo Budget?
Tempo Budget is another product offered by Tempo, which is designed to help organizations manage project budgets. It provides features for budget planning, monitoring, and controlling within the Jira environment, ensuring projects stay within their allocated financial limits.
What is Tempo Tracker?
Tempo Tracker is a time tracking tool offered by Tempo. It allows users to accurately track their time spent on different projects and tasks within Jira. By integrating Tempo Tracker with Tempo Cost Tracker, you can achieve a comprehensive view of both time and cost aspects of your projects.