Omnifactory is the ultimate automation modpack there is. It's built around the infamously complex automation & science mod Gregtech and takes well over 4000 hours to complete. If that sounds like a game you want to get into, then this tutorial will show you how to set up your own Omnifactory server, play with friends, and also some tips and tutorials about the modpack.

GameTeam
Use "9to5software" coupon for 25% off
---

Apex Hosting
---

ScalaCube
---

HostHavoc
---
What is Omnifactory?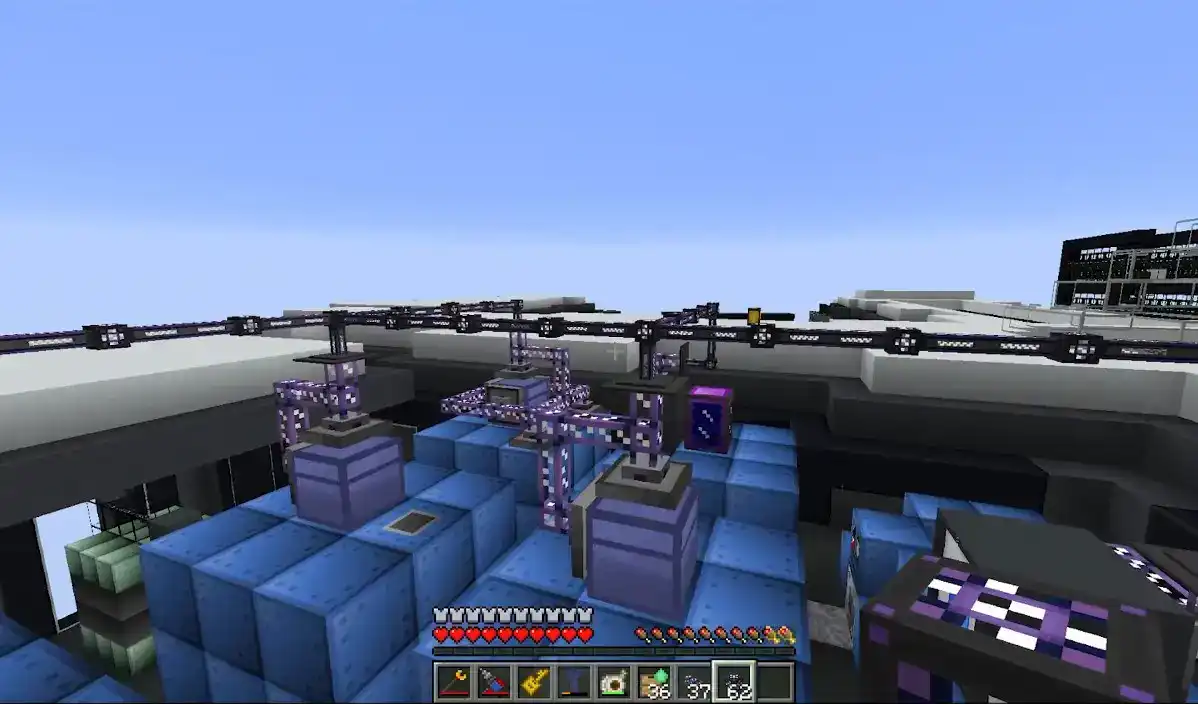 The Omnifactory modpack was created by  damien_reave himself. The modpack was released in 2019 and has become one of the most popular mods on CurseForge with over 500K downloads and an active player & community base. This modpack allows players to create their own factories using the new Science system, which can automate any task.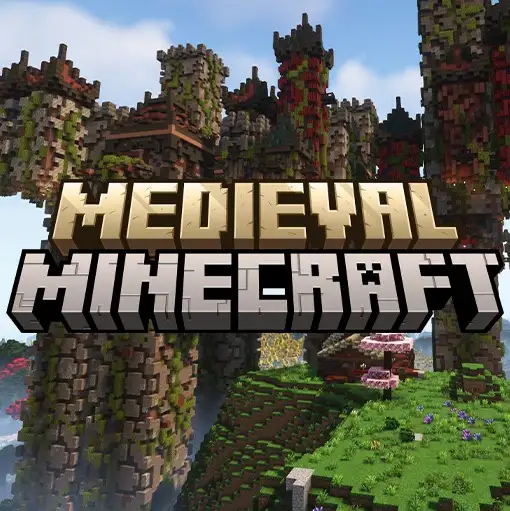 The modpack advertises itself as "All of the complexity, none of the grind." Meaning that the complexity of the game is based on automation and not meaningless grind. However, there's also Omnifactory STE for those of you who want an extra challenge.
Omnifactory is quite similar to FTB Interactions since both modpacks are based on Grectech. However, Omnifactory allows you to get into more advanced tech and science right away, letting you build functioning factories and structures out of the way. So you have a more relaxed game play when you start. That takes away from the challenge of the game as you progress, to make up for that, it adds a great deal of new content to keep things interesting using mods such as EnterIO and Thermal Expansion.
How do I install Omnifactory?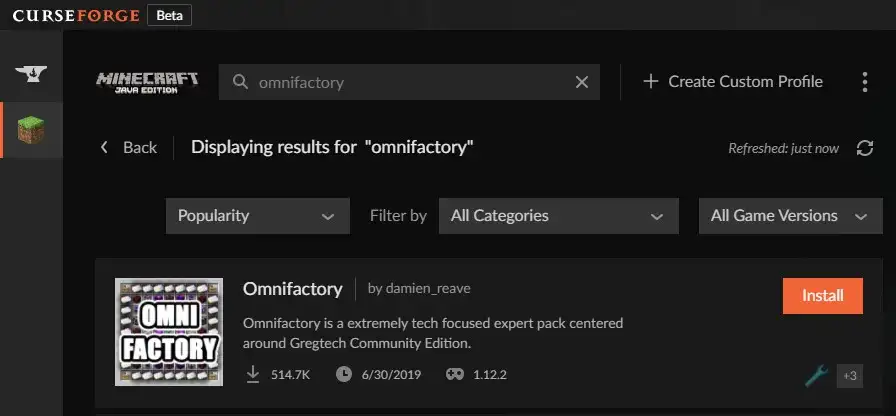 If you've never played the game before or don't know what it's all about, here are the steps to installing the mod: 1) Download the latest version from the CurseForge launcher.
2) Install the application and follow the instructions.
3) Fire up the app and from the games menu, select Minecraft
4) In this dashboard, you'll see all of our installed modpacks. If this is the first time you installed the Curse Launcher, it should be empty.
5) Navigate to the Browse Modpacks section and search for Omni.
6) You'll see two modpacks, Omnifactory and the more challenging version called Omnifactory Self Torture Edition. AKA Omnifactory STE! Install whichever you like the most.
7) After about 10 to 15 minutes, your modpack will be ready to launch.
Omnifactory Server Hosting: How to set up a server?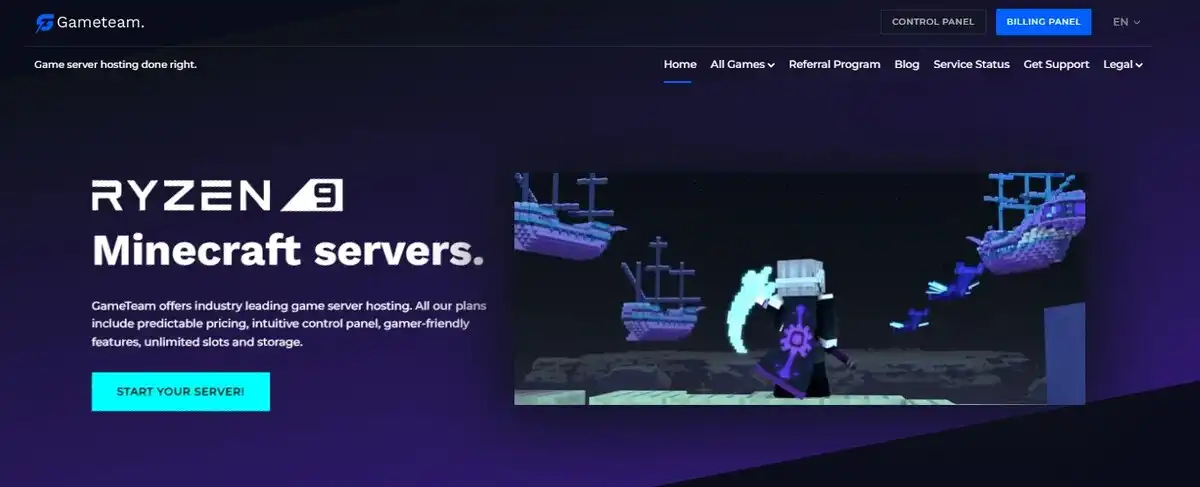 Setting up a server is pretty easy if you're familiar with hosting servers. There are many different ways to host a server but we'll go through the basics.
First off, you need to find a good server host. We recommend using a service like GameTeam. They offer unlimited bandwidth and storage space at very low prices. PS: Don't forget to use 9to5software coupon code for an additional 25% off!
Also read: Fantasy Realm server hosting
Step 1: Open GameTeam.io or any other Omnifactory server hosting provider. Most of them will have one-click installers since it's a very popular modpack, if not all.
Step 2: Go to Modpacks menu and switch to Curse Launcher.
Step 3: Search for Omnifactory and install the modpack.
Step 4: Wait until the installation process is complete. Once finished, go to your control panel and restart the server.
That's it! You can now connect to your server and start playing Omnifactory with your friends.
How much RAM does Omnifactory use?
We recommend at least 5GB of RAM for Omnifactory. When you're playing with friends, consider 8GB or more depending on the number of people joining on your server.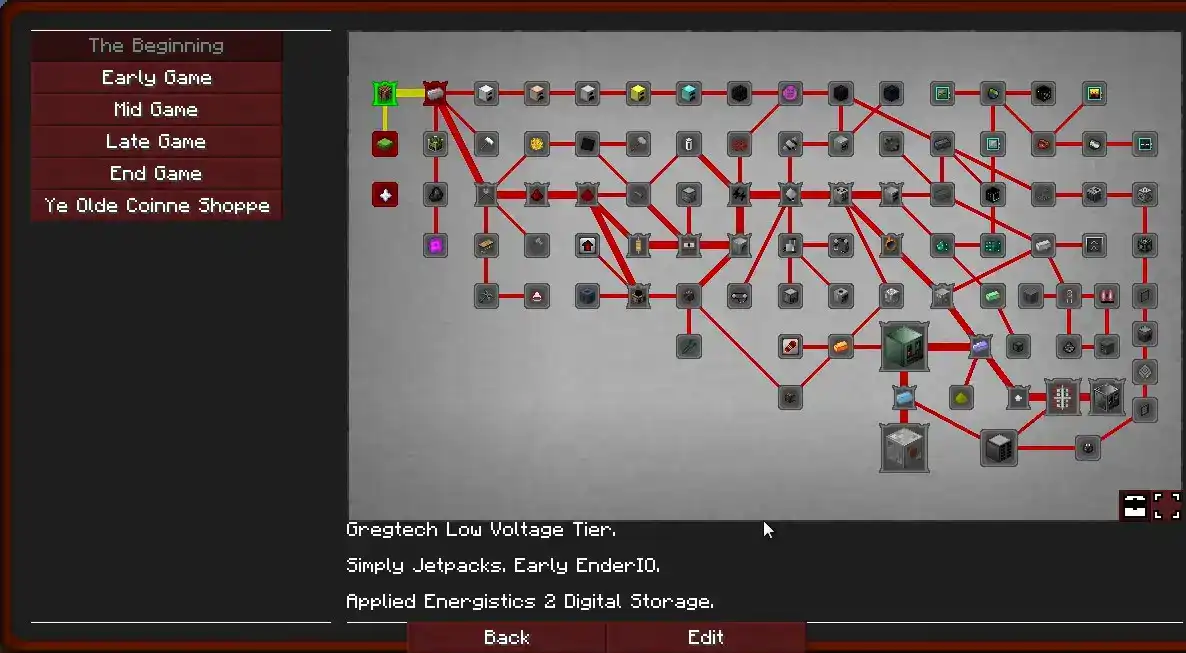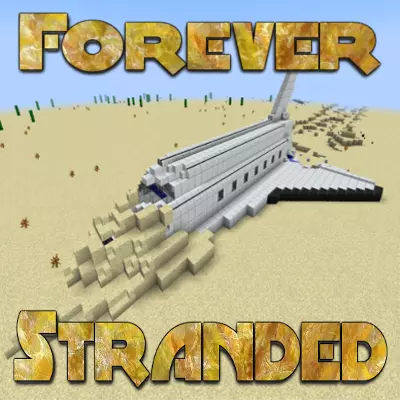 Omnifactory modlist: How many mods are in Omnifactory?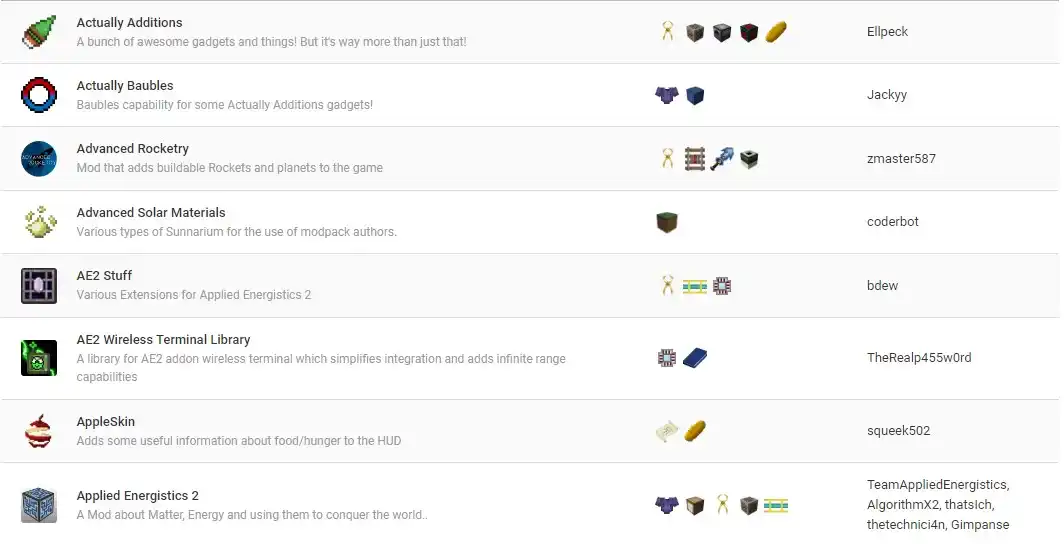 As of writing this tutorial, Omnifactory has 148 mods in total. Most of the mods included in the modpack are designed to add new worlds, automation and storage capabilities. Let's take a look at few of them:
GregTech Community Edition: This is the base mod for Omnifactory. It includes a lot of features such as automated mining, crafting, smelting, etc. The mod also contains a lot of scripts to automate tasks.
Bad Wither No Cookie - Reloaded: This mod is a remake of Bad Wither No Cookie. It was originally released by Kreezxil. This localizes worldwide sounds
Actually Additions: This mod adds several new items to the game including utilities, Crystal Flux machines, and foods.
All in all, Omnifactory comes with a ton of mods that make the experience even better. This modpack is perfect for those who want to build and automate things with a bit of a challenge.
Omnifactory vs Nomifactory? What are the differences?
You'd notice there aren't a lot of differences if you actually compared the two modpack in terms of mods, features, and quests. However, information found online mentions the Omnifactory dev team has moved on to building Nomifactory. At this point in time, the difference between Omnifactory and Nomifactory is more or less branding-related. However, it may change in the future since Nomifactory is the modpack the dev team is working on.
If you have any questions regarding Omnifactory, feel free to ask us in the comments below.