website: https://plandek.com/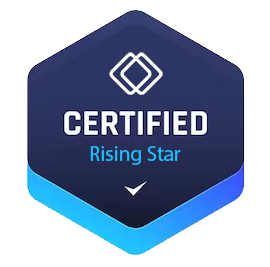 Why Use Plandek?
Plandek is a powerful software delivery intelligence and analytics platform that is designed to help teams deliver high-quality software more efficiently. Whether you're a small startup or a large enterprise, Plandek offers a range of features and benefits that make it a valuable tool for any software development team.
With Plandek, you can:
Gain valuable insights into your software delivery process through metrics, dashboards, and reports
Identify bottlenecks and areas for improvement in your development workflow
Track key performance indicators (KPIs) to ensure your projects are on track
Improve collaboration and communication among team members
Optimize resource allocation and productivity
Reduce time spent on manual reporting and analysis Whether you're looking to improve your delivery velocity, increase customer satisfaction, or enhance your overall software development process, Plandek has the tools and insights to help you achieve your goals.
Pricing
Plandek offers flexible pricing options to meet the needs of different organizations. The pricing is based on the size of your software delivery team and the features you require.
For specific pricing information, it is recommended to visit the official Plandek website or reach out to their sales team for a personalized quote.
Generally, Plandek pricing includes:
Access to the Plandek platform and all its features
Customer support and technical assistance
Regular updates and enhancements
It's important to note that pricing may vary based on factors such as the number of users, additional integrations, and customization requirements. It is best to contact Plandek directly for detailed pricing information tailored to your specific needs. Alternative Companies
While Plandek offers a comprehensive software delivery intelligence platform, there are also alternative companies in the market that provide similar services. Some popular alternatives to Plandek include:
1. JIRA Software
JIRA Software, developed by Atlassian, is a widely used project management and issue tracking tool that includes features for software development and collaboration. While it may not provide the same level of software delivery intelligence as Plandek, JIRA Software offers robust project management capabilities.
2. GitLab
GitLab is a popular DevOps platform that provides a complete end-to-end solution for the entire software development lifecycle. It offers features for code management, continuous integration and deployment, issue tracking, and more. Frequently Asked Questions
Q: Is Plandek suitable for small businesses?
A: Yes, Plandek is suitable for businesses of all sizes, including small businesses. It offers scalable solutions that can be tailored to meet the specific needs and requirements of smaller teams and organizations.
Q: Can Plandek integrate with other software tools?
A: Yes, Plandek offers integrations with popular software development tools such as JIRA, GitHub, GitLab, and more. These integrations allow for seamless data flow and provide a comprehensive view of your software delivery process.
Q: Is Plandek easy to use?
A: Plandek is designed with user experience in mind and offers a user-friendly interface. The platform provides intuitive navigation and easy-to-understand dashboards and reports, making it accessible for users of all technical backgrounds.
Q: What kind of support does Plandek provide?
A: Plandek provides customer support and technical assistance to help users get the most out of the platform. Their support team is available to address any questions or issues that may arise during implementation and usage.
Q: Can I try Plandek before committing?
A: Plandek offers a free trial period for new users, allowing you to explore the platform and its features before making a commitment. This trial period enables you to assess whether Plandek meets your specific needs and requirements.
Q: How secure is Plandek?
A: Plandek takes data security and privacy seriously. The platform implements industry-standard security measures to safeguard user data and ensure compliance with data protection regulations.
Q: Can Plandek be customized to fit my organization's specific needs?
A: Yes, Plandek can be customized to fit your organization's specific needs. The platform offers various configuration options and supports integration with other tools, allowing for a tailored solution.