website: https://www.redmineup.com/pages/main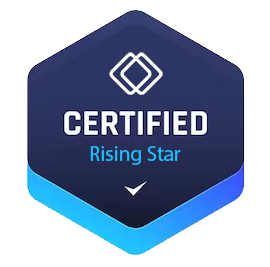 Overview of RedmineUP
RedmineUP is a company that offers a suite of products and services centered around the popular project management tool, Redmine. With RedmineUP, users can enhance their Redmine experience by accessing additional functionalities, themes, and plugins to streamline their project management processes.
RedmineUP provides a wide range of solutions, including Redmine Cloud Hosting, Redmine Plugins, Services, and Development. By utilizing these offerings, individuals and organizations can optimize their Redmine usage and improve their project management workflows.
Redmine Cloud Hosting is one of the key services provided by RedmineUP. By migrating to their fast and secure hosting platform, users can eliminate the hassle of managing updates, backups, and downtime. With daily backups and SSL security delivered by experienced Redmine experts, users can focus on their projects without worrying about infrastructure maintenance. In addition to hosting services, RedmineUP offers a variety of plugins that can enhance the capabilities of Redmine. These plugins cover various functions such as agile project management, helpdesk ticketing, CRM, checklists, invoices, and user management. With these plugins, users can customize their Redmine instance to fit their specific project management needs.
RedmineUP also provides professional and fully-responsive Redmine themes. These themes are designed to make Redmine accessible on mobile devices and work seamlessly across popular browsers and Retina display devices. Users can choose from themes such as Circle, A1, Coffee, Highrise, and RedmineCRM to enhance their Redmine user interface.
Pricing for RedmineUP
The pricing for RedmineUP's services varies depending on the specific product or service being utilized. For Redmine Cloud Hosting services, the cost starts at $49 per month. This price includes a secure hosting environment, daily backups, SSL security, and support from experienced Redmine experts. Users can take advantage of a 15-day free trial to test out the hosting before committing to a paid plan.
For Redmine plugins, the pricing varies depending on the specific plugin being used. Users can visit the RedmineUP website to explore the pricing details for each plugin. The prices for the plugins are designed to be affordable and customizable to meet the needs of different users. The professional Redmine themes provided by RedmineUP are available for free download. Users can choose from Circle, A1, Coffee, Highrise, and RedmineCRM themes to enhance their Redmine interface without any additional cost.
Alternative Companies to RedmineUP
While RedmineUP offers a comprehensive suite of products and services, there are alternative companies in the market that provide similar solutions for Redmine users. Some popular alternatives include:
1. Easy Redmine: Easy Redmine offers a range of plugins, themes, and hosting services for Redmine users. They aim to simplify the Redmine experience and provide users with easy-to-use tools for project management.
2. ChiliProject: ChiliProject is an open-source project management software based on Redmine. It offers similar functionalities and customizability options for users who prefer an alternative to Redmine.
3. Planio: Planio is a Redmine-based project management platform that combines issue tracking, project management, customer support, and version control into one system. They offer hosting and support services for Redmine users.
FAQ about RedmineUP
What is RedmineUP?
RedmineUP is a company that provides products and services to enhance the capabilities of Redmine, a popular project management tool. Their offerings include Redmine Cloud Hosting, Redmine Plugins, and professional Redmine Themes.
What is the use of Redmine?
Redmine is a project management tool that helps teams organize and track their projects. It allows users to create and manage tasks, track time, collaborate with team members, and generate reports. Redmine is widely used by businesses and organizations for effective project management. How do you implement Redmine?
To implement Redmine, you can either host it on your own server or opt for cloud hosting services provided by companies like RedmineUP. For self-hosting, you need to install Redmine on a server, set up the required dependencies, and configure it to fit your organization's needs. Cloud hosting simplifies the implementation process as it eliminates the need for server setup and maintenance.
How to install a plugin in Redmine?
To install a plugin in Redmine, you need to follow these steps:
Download the plugin from a trusted source.
Extract the plugin files to the appropriate directory in your Redmine installation.
Restart the Redmine application.
Go to the Redmine admin panel and navigate to the plugins section.
Enable the plugin you installed.
Once the plugin is installed and enabled, you can configure its settings and start using its features within Redmine.