website: https://www.ravetree.com/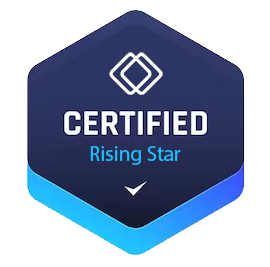 Ravetree: The All-In-One Work Management Solution
Ravetree is an innovative company that offers an award-winning work management solution. With Ravetree's comprehensive platform, you can easily manage projects, billing, resources, and clients all in one place. No more juggling multiple tools and struggling to keep your team organized. Ravetree streamlines your workflow, improves collaboration, and boosts efficiency.
Whether you're an executive, manager, or part of a team, Ravetree provides critical insights that keep you informed in real-time. With features like dashboards, alerts and notifications, company-wide reports, and integrated CRM, you can easily see the big picture across your entire organization. Track company utilization, compare estimated and actual revenues, check the status of retainers, and much more. One of Ravetree's key strengths is its powerful project management capabilities. Unlike other tools, Ravetree goes beyond basic project management, offering a robust and easy-to-use solution. With features like project templates, customizable approval workflows, file approvals, time and expense tracking, and task management, you can easily manage your projects from start to finish.
In addition, Ravetree offers resource planning, allowing you to always know who has the capacity to take on more work. The integrated CRM seamlessly integrates with all the project management features, giving account managers and sales reps access to the same real-time information. Clients can also benefit from Ravetree's client portals, which provide them with real-time updates on the status of their projects.
If Ravetree doesn't meet your specific needs, there are alternative companies you can consider. Some popular alternatives include Wrike, Mavenlink, Teamwork, Basecamp, Asana, Jira, Workfront, and Monday. Each of these companies offers its own set of features and pricing plans, so it's worth exploring and comparing them to find the best fit for your organization.
Frequently Asked Questions
Q: What industries can benefit from using Ravetree?
A: Ravetree is suitable for a wide range of industries, including marketing, advertising, IT, consulting, creative agencies, software development, and more. Any organization that needs to efficiently manage projects, resources, and clients can benefit from Ravetree's all-in-one work management solution.
Q: Does Ravetree offer a free trial?
A: Yes, Ravetree offers a free trial for new customers. You can sign up for a trial to explore the platform and see how it can benefit your organization. The free trial allows you to fully test out all the features and functionalities before making a decision.
Q: Does Ravetree provide customer support?
A: Absolutely! Ravetree takes a customer-first approach and provides world-class support to ensure your success. Their support team is available through various channels, including video conference support and live chat support within the application. Additionally, Ravetree offers custom-tailored onboarding sessions to help you get started and make the most of the platform. Q: Can I integrate Ravetree with other tools I use?
A: Yes, Ravetree offers integrations that streamline how you get work done. You can connect Ravetree with popular tools like CRM software, accounting software, communication tools, and more. These integrations further enhance collaboration and productivity by eliminating silos and allowing seamless data flow between different systems.
Ravetree is revolutionizing work management with its comprehensive platform. From project management and resource planning to CRM integration and client portals, Ravetree offers the tools you need to stay organized and achieve amazing results. Start your free trial today and experience the power of Ravetree!