website: https://www.planview.com/products-solutions/products/planview-portfolios/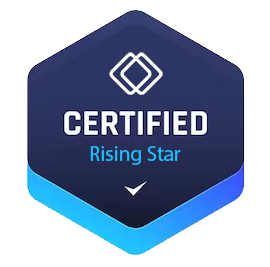 Planview Portfolios: Streamlining Strategic Execution for Enterprises
Planview Portfolios (formerly Planview Enterprise One) is a comprehensive software solution designed to accelerate strategic execution for enterprises. It incorporates business and technology planning, resource optimization, and breakthrough product/service delivery to achieve maximum business performance. With Planview Portfolios, organizations can effectively translate their strategies into tangible results.
Planview Portfolios enables businesses to:
Roadmap their strategies for successful products, services, and applications
Balance capacity across all demands to focus resources on the most important work
Demonstrate the costs associated with delivering capabilities to the business
Improve decision-making with comprehensive analytics and reporting
Promote an outcome-driven approach by harnessing the power of connected Objectives and Key Results (OKRs) Planview Portfolios serves as a foundational element in four Planview solutions for large enterprises:
Strategic Portfolio Management: Empowers executives and leaders to drive business outcomes, create dynamic plans, and accelerate on-strategy delivery.
Project Portfolio Management: Helps optimize program and project portfolios, prioritize work, and focus resources to deliver value to the business.
Enterprise Agile Planning: Enables Agile transformation and allows for strategic planning and funding alignment with Agile delivery.
Product Portfolio Management: Streamlines product prioritization, resource capacity optimization, and revenue/profitability management for R&D leaders and product organizations.
Pricing and Features of Planview Portfolios
Planview offers flexible pricing options for its Portfolios solution depending on the specific requirements of each enterprise. Pricing can vary based on factors such as the size of the organization and the desired level of functionality. It's recommended to contact Planview directly or visit their website for detailed pricing information. Key Features:
Strategy Planning: Connect investments, outcomes, capabilities, milestones, technology, and financials to achieve strategic goals.
Execution: Successfully translate strategy into delivery across the enterprise.
Analytics & Reporting: Make informed, data-driven decisions with comprehensive analytics and reporting capabilities.
Alternative Companies to Planview
While Planview Portfolios is a prominent solution for enterprises, there are a few alternative companies that offer similar software. Some of these alternatives include:
Microsoft Project Portfolio Management
ServiceNow IT Business Management
Workfront
Accelo
Frequently Asked Questions (FAQ)
What is a portfolio in Planview?
In Planview, a portfolio refers to a collection of projects, programs, applications, or products that align with an organization's overarching strategic goals.
Which companies are using Planview?
Planview is utilized by numerous companies across various industries, including large enterprises such as BMW, Nationwide, and Siemens.
Who owns Planview?
Planview is a privately-held company owned by Thoma Bravo, a leading private equity investment firm.
What is Planview software used for?
Planview software, including Planview Portfolios, is used to streamline strategic execution, optimize resource allocation, and drive valuable business outcomes for enterprises.