website: https://marketplace.atlassian.com/apps/6820/scriptrunner-for-jira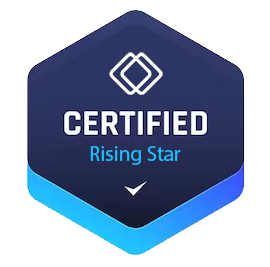 Overview of ScriptRunner for Jira
ScriptRunner for Jira is a powerful automation and customization app that enhances the functionality of Atlassian's Jira platform. It allows users to automate workflows and issues, extend Jira's capabilities, and improve the overall user experience using Groovy Scripts and JQL.
With ScriptRunner, you can set up scheduled and reactive automations, saving time and reducing the risk of errors. Whether you need to auto-add contextual comments, notify key colleagues effortlessly, or responsively re-prioritize tasks, ScriptRunner provides endless possibilities for streamlining your processes.
The app also offers true process alignment within Jira workflows, reducing frustration, improving accuracy, and increasing efficiency. By utilizing bespoke data validations, conditions, and post-functions, you can align the progression of Jira issues with your unique processes, ensuring that information keeps flowing seamlessly. Additionally, ScriptRunner enhances Jira's search capabilities with advanced search functions, keywords, and subqueries. You can grow the precision and power of Jira search by using Enhanced JQL functions, saving and sharing custom filters with your team, and ensuring everyone has access to the same information.
Overall, ScriptRunner for Jira is the ultimate toolset for automation and customization, allowing unlimited automations with remarkable accuracy. It helps save time, protect processes, and improve team efficiency. The app's blog regularly provides tutorials and use cases, ensuring you get the most out of this powerful solution.
Pricing
ScriptRunner for Jira offers flexible pricing options based on your needs. The cost per month varies depending on the edition you choose, such as Jira Cloud, Jira Server, or Jira Data Center. For specific pricing details, it's recommended to visit the Atlassian Marketplace page for ScriptRunner for Jira.
The pricing typically includes access to all the features and functionality of ScriptRunner, timely updates and bug fixes, as well as expert support from the team at Adaptavist, the creators of ScriptRunner for Jira. Alternative Companies
If you are looking for alternative companies that provide similar functionality to ScriptRunner for Jira, you might consider exploring the following options:
Power Scripts™ for Jira by cPrime: This app allows users to automate tasks, create custom workflows, and enhance Jira's capabilities using a visual scripting approach.
Automation for Jira by Code Barrel: Offering an intuitive interface, this app enables users to automate repetitive tasks, improve team productivity, and streamline workflows in Jira.
Bob Swift Atlassian Apps: Bob Swift offers a range of apps, including ScriptRunner for Bamboo, ScriptRunner for Bitbucket, and ScriptRunner for Confluence, which provide automation and customization solutions for various Atlassian products.
Frequently Asked Questions
What is ScriptRunner for Jira?
ScriptRunner for Jira is a powerful app that allows users to automate workflows and issues, extend Jira's functionality, and improve the user experience using Groovy Scripts and JQL.
How do I get ScriptRunner for Jira?
To get ScriptRunner for Jira, you can visit the Atlassian Marketplace and search for "ScriptRunner for Jira" or directly visit the page for ScriptRunner for Jira by Adaptavist. From there, you can choose the edition that suits your needs (Cloud, Server, or Data Center) and follow the installation instructions.
What is the difference between ScriptRunner for Jira Server and Cloud?
ScriptRunner for Jira Server is designed to work with Jira Server installations, which are self-managed on-premises or hosted in the cloud. On the other hand, ScriptRunner for Jira Cloud is specifically developed for Atlassian's cloud-based Jira offering, Jira Cloud. The main difference lies in the hosting environments and the way the app integrates with the respective Jira instance.
How to use ScriptRunner in JQL?
To use ScriptRunner in JQL (Jira Query Language), you can utilize the Enhanced JQL functions provided by the app. These functions include linkedIssuesOf, subtasksOf, issuesInEpics, numberOfComments, and numberOfSubtasks. By combining these functions with other JQL expressions, you can create powerful queries to retrieve the information you need from Jira.