website: https://statushero.com/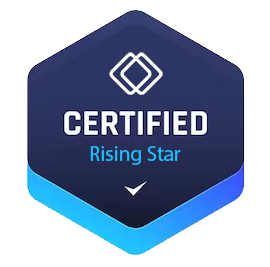 Overview of Status Hero: Mission Control for Modern Work
Status Hero is a powerful tool designed to connect and empower remote and hybrid teams to work more effectively. Since its inception in 2016, Status Hero has been instrumental in keeping teams aligned and connected, enabling them to collaborate seamlessly and achieve their goals.
So, what does Status Hero actually do? Well, it serves as a mission control center for modern work by providing a range of features that enhance team communication, goal-setting, and productivity. With Status Hero, teams can create and track their goals and Objectives and Key Results (OKRs) efficiently. These goals act as blog-like updates, keeping the entire team informed about progress and providing valuable context. In addition to setting goals, Status Hero allows teams to conduct smart check-ins to ensure everyone stays in sync and maintains their workflow. By replacing traditional status meetings with asynchronous daily check-ins, Status Hero streamlines communication and captures relevant information about project progress, intentions, and activities from integrated apps.
To help teams gain insight into their progress and identify trends, Status Hero provides live dashboards and reports. These features enable teams to spot potential issues, reflect on their achievements, and foster a healthy team culture.
Status Hero's effectiveness is demonstrated by the high level of team participation it achieves, with 93% of team members actively using the platform. Additionally, 87% of the team's goals are met, ensuring a sense of accomplishment and progress for all involved. With a satisfaction rating of 9/10, Status Hero has garnered praise from professionals in various companies, including Mozilla, Loom, and Crazy Egg, who highlight its ability to keep distributed teams connected and productive.
Pricing Information for Status Hero
Status Hero offers flexible pricing plans to cater to the diverse needs of teams. The pricing structure includes different tiers tailored to businesses of varying sizes and requirements.
For detailed information on pricing, it is best to visit the Status Hero website or reach out to their sales team directly. By doing so, you will be able to receive accurate and up-to-date price information that matches your specific requirements. Frequently Asked Questions (FAQ)
What does Status Hero do?
Status Hero is a comprehensive tool that serves as a mission control center for modern work. It enables teams to set goals, conduct smart check-ins, and use live dashboards and reports to enhance communication, collaboration, and productivity.
Who is the CEO of Status Hero?
As of the time of writing, information about the CEO of Status Hero is not provided. For the latest updates on the company's leadership, it is advisable to visit their official website or reach out to their sales team.