website: https://retrotool.io/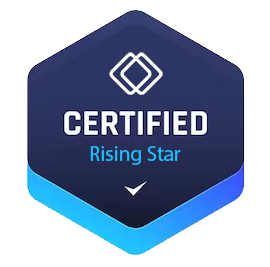 RetroTool is a user-friendly online tool designed to make running engaging retrospectives easy for remote or hybrid teams. With RetroTool, you can travel back in time to improve the future by reflecting on past experiences and fostering continuous improvement within your team.
Whether you are a product owner, COO, or product manager, RetroTool is purpose-built for sprint retros and is widely regarded as one of the best tools available for this specific purpose.
So, how does RetroTool work? It simplifies the retrospective process by providing an intuitive interface and a range of features that facilitate collaboration and learning from past experiences. Let's explore some of RetroTool's key features: Zero(click) Waste: Get Your Retro Ready in No Time
With RetroTool, you're never more than three clicks away from having your retro ready. The tool offers a variety of ready-to-use templates or a clean slate option to customize your retrospective experience to suit your unique team. No more wasting time navigating complex menus or struggling to find the right settings.
Unique Link to Share: Hassle-Free Collaboration
Each retrospective board on RetroTool has a secure and unique URL that you can quickly share with your team. There's no need for your team members to create an account, log in, or deal with annoying "go premium" popups. The focus remains on learning from the past to create a better future. Pricing and Plans
While RetroTool provides a free trial, let's explore the pricing options for this versatile retrospective tool:
RetroTool offers two plans:
1. Basic Plan - $9/month
The Basic Plan includes:
Unlimited retrospectives
Up to 5 team members per retro
Access to essential retrospective features
2. Pro Plan - $19/month
The Pro Plan includes:
Unlimited retrospectives
Up to 15 team members per retro
Access to advanced retrospective features
Prioritized customer support
Both plans give you the freedom to retrospect as many times as needed and access various features depending on your team size and requirements.
Alternative Retropective Tool Options
While RetroTool offers outstanding functionality and ease of use, there are a few alternative tools available in the market that you might consider:
1. Trello
Trello is a popular project management tool that can also be used to facilitate retrospectives. It offers customizable boards, lists, and cards, allowing you to create a retro workflow that suits your team's needs. Trello's pricing starts at $0 for its Basic Plan.
2. Miro
Miro is a collaborative online whiteboard platform that enables teams to ideate, collaborate, and run retrospectives. It offers a range of templates and features to support diverse teamwork. Miro's pricing starts at $10/month for its Team Plan.
3. FunRetro
FunRetro is another online retrospective tool that offers a user-friendly interface and a variety of retrospective templates to choose from. It focuses on simplicity and has a free plan available for smaller teams.
Frequently Asked Questions
What is RetroTool?
RetroTool is an online tool designed to simplify and streamline the process of running engaging retrospectives for remote or hybrid teams. It enables teams to reflect on past experiences, learn from them, and improve future performance.
Is RetroTool free?
RetroTool offers a free trial for users to explore its features. However, to unlock the full potential of the tool, you can choose from their Basic or Pro Plan, which require a monthly subscription.
What is an example of a retrospective tool?
An example of a retrospective tool is RetroTool. It is purpose-built and widely regarded as one of the best tools for conducting sprint retrospectives. Other examples include Trello, Miro, and FunRetro.
How to use RetroTool?
Using RetroTool is simple and intuitive. After signing up for an account, you can create a retro by selecting a ready-to-use template or starting from scratch. Customize your retro, invite team members using the unique link, and start collaborating in real-time. RetroTool provides various features and tools to facilitate effective retrospectives.
Explore the features, choose a plan that suits your team's needs, and start benefiting from RetroTool today!