website: https://www.planview.com/products-solutions/products/ppm-pro/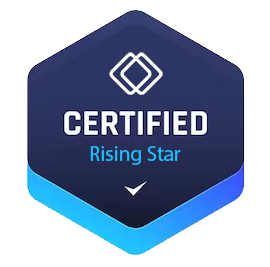 Planview PPM Pro: Optimizing Project Portfolio Management
Planview PPM Pro is a comprehensive project portfolio management software that enables PMOs (Project Management Offices) to collect, prioritize, and execute projects effectively, ensuring a focus on delivering the most value to the business. Whether you're just getting started or looking to advance your PMO to the next level, Planview PPM Pro provides the essential tools and features to streamline project efforts, improve resource management, and drive strategic alignment. With Planview PPM Pro, you can centralize your project portfolio and create visibility, enabling integrated and informed decision-making. Gain insights into resource utilization and demand to ensure the right resources are assigned to the right projects at the right time. Proactively allocate resources and improve execution through what-if scenario planning. Determine how your project and product portfolios are performing in relation to company goals, and manage projects, resources, and the NPD (New Product Development) process from one central location. Publish dashboards and reports to keep stakeholders and executives informed about project status and delivery.
Pricing and Features
Planview PPM Pro offers flexible pricing options to accommodate the needs of different organizations. The pricing is available upon request, and it typically includes features such as:
Centralized project portfolio management
Resource utilization and demand management
What-if scenario planning
Strategic alignment capabilities
NPD portfolio management
Project dashboards and reports
Project intake and demand management
Project prioritization and alignment
Project time tracking
Project management collaboration Alternative Companies
While Planview PPM Pro is a robust project portfolio management solution, there are alternative companies that offer similar software. Some notable alternatives include:
Microsoft Project
Clarizen
Workfront
Smartsheet
Asana
Frequently Asked Questions
What is PPM Planview?
PPM Planview refers to the suite of project portfolio management solutions offered by Planview. It includes various software tools designed to help organizations manage their projects, resources, and portfolios effectively.
What is PPM Pro used for?
PPM Pro is used for project portfolio management, enabling PMOs to collect, prioritize, and execute projects in a way that maximizes business value. With PPM Pro, organizations can streamline project efforts, improve resource allocation, and align projects with strategic objectives. What is Planview used for?
Planview offers a range of software solutions designed to help organizations manage their work, from project portfolio management to enterprise architecture. Planview's software tools enable businesses to optimize their resources, collaborate effectively, and drive better business outcomes.
Is Planview good for project management?
Yes, Planview is well-regarded for its project management capabilities. Their PPM Pro software provides comprehensive project portfolio management functionality, allowing organizations to centralize project information, streamline workflows, and make data-driven decisions.