website: https://uplandsoftware.com/eclipseppm/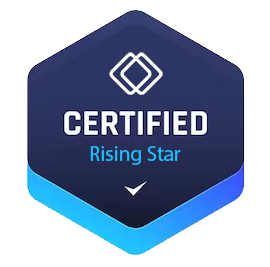 Overview of Eclipse PPM
Eclipse PPM is a leading project portfolio management (PPM) software that helps organizations effectively plan, track, and manage their projects and resources. With its comprehensive suite of features and intuitive interface, Eclipse PPM empowers teams to streamline project execution, optimize resource allocation, and drive better business results.
Whether you are a small team or a large enterprise, Eclipse PPM is designed to cater to the unique needs of every organization. It provides a centralized platform where you can easily create, monitor, and collaborate on projects, ensuring that everyone is aligned and working towards the same goals. One of the key strengths of Eclipse PPM lies in its ability to provide real-time visibility into project portfolios. With robust reporting and analytics capabilities, you can gain insights into project performance, identify bottlenecks, and make data-driven decisions to stay on track and deliver projects on time and within budget.
In addition to project management features, Eclipse PPM also offers resource management functionality. This allows you to efficiently allocate resources, track their availability, and ensure that the right people are working on the right tasks. By optimizing resource utilization, you can maximize productivity and increase project success rates.
Pricing
Eclipse PPM offers flexible pricing options to accommodate organizations of all sizes. The cost of the software varies depending on the specific requirements and the number of users. To get detailed pricing information tailored to your needs, it is recommended to contact the Eclipse PPM sales team directly.
Typically, Eclipse PPM offers subscription-based pricing plans on a monthly or annual basis. The pricing includes access to all the core features of the software, ongoing customer support, regular software updates, and security enhancements. Additional premium features or add-ons may be available at an extra cost. Alternative Companies
If you are considering Eclipse PPM for your project portfolio management needs, it's always a good idea to explore alternative options to ensure you make the best choice for your organization. Some of the notable competitors and alternatives to Eclipse PPM include:
Microsoft Project
Clarizen
Smartsheet
Enterprise Project Portfolio Management (EPPM) by Oracle
Planview
Each of these companies offers its own set of features and strengths, so it's important to evaluate them based on your specific requirements and budget before making a decision. Frequently Asked Questions (FAQ)
What does PPM software do?
PPM software, such as Eclipse PPM, helps organizations plan, prioritize, and manage their project portfolios. It allows you to effectively allocate resources, track project progress, and make informed decisions to ensure successful project outcomes.
What is a PPM system?
A PPM system is a software solution that enables the centralized management of multiple projects within an organization. It provides tools and functionalities to streamline processes, optimize resource utilization, and improve project visibility and control.
What are the capabilities of a PPM tool?
A PPM tool, like Eclipse PPM, typically offers a range of capabilities, including project planning, scheduling, resource management, portfolio management, financial tracking, collaboration, and reporting. These features enable organizations to effectively manage projects from initiation to completion.
What is a portfolio management tool?
A portfolio management tool, such as Eclipse PPM, allows organizations to assess, prioritize, and manage a portfolio of projects. It provides a holistic view of all projects, their status, resources, and financials, helping stakeholders make informed decisions about project investments and resource allocation.