website: https://approductivity40.com/en/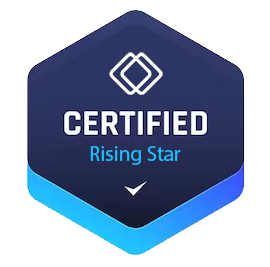 APProductivity 4.0: Boosting Your Company's Productivity and Competitiveness
Welcome to the world of APProductivity 4.0, a cutting-edge solution that works tirelessly to improve your company's productivity. With more than 30 years of experience in implementing plans to enhance competitiveness, Itemsa presents APPRODUCTIVITY 4.0 as the ultimate simulator on the market for workload balancing optimization. This powerful Lean software is designed to eliminate waste, increase flexibility, and push your factory towards its full potential.
What is APProductivity 4.0 and Why is it Important?
APProductivity 4.0 is a highly advanced tool that helps you streamline your operations and make your factory more efficient. It achieves this by allowing you to perform endless simulations for different scenarios and analyze the impact on productivity, value-added processes, flexibility, and competitiveness. Whether you need to define working methods, reduce setup times, improve working methods, or design workload balance, APProductivity 4.0 has got you covered. Dynamic Balancing, Real-Time Monitoring, and More
When it comes to optimizing your processes, APProductivity 4.0 offers a range of powerful features:
Methods and Times (Work Analysis): Define working methods and determine times using various techniques like stopwatch and MTM.
SMED – Single-Minute Exchange of Die: Reduce setup times and equipment changeovers to increase efficiency.
Improvement of Working Methods: Enhance productivity through analysis and improvement of working methods.
Static Balancing: Efficiently design workload balance for any type of process.
Production Support: Manage quality, logistics, security, and maintenance seamlessly.
Resources Management: Connect machines, cranes, tools, components, products, and workstations to optimize processes and operations.
Graphics Editor: Precisely add instructions from photographs and create images for better visual communication.
Document Management and Reporting: Design and manage templates for standardized reporting of information.
Dynamic Balancing (EQUDIN): Detect deviations in real-time and reschedule tasks accordingly.
APProductivity 4.0 - APP for iPad: Conduct studies directly on the shop floor without manual data entry.
Competitiveness KPIs and Incentives Manager: Efficiently manage key performance indicators and calculate incentives to drive productivity. Why Choose APProductivity 4.0?
At APProductivity 4.0, we prioritize collaborative effort and aim to help you lower production costs while increasing staff efficiency. With our expertise in improving the productivity and competitiveness of our clients, we provide a rapid return on investment by reducing process costs, optimizing resources, and delivering greater added value. Our goal is to transform your ideas into capital and drive your company towards success.
Pricing and Packages
At APProductivity 4.0, we understand that every company has unique requirements. Thus, we offer tailored pricing and packages to suit your specific needs. To get detailed pricing information, please contact them with your requirements, and they will provide you with the best solution at a competitive price.
Competitor Companies
While APProductivity 4.0 is a powerful solution, we also understand that you may want to explore alternative options. Some notable competitors in the industry include G2 and TrustRadius. These platforms offer company review pages and showcase a wide range of software options. However, APProductivity 4.0 stands out with its comprehensive features and deep focus on improving productivity and competitiveness.
FAQs about APProductivity 4.0
Q: How long has APProductivity 4.0 been in the market?
We have been implementing our plans to improve competitiveness for over 30 years, and APProductivity 4.0 is the culmination of our expertise and experience.
Q: Is APProductivity 4.0 suitable for all industries?
Absolutely! APProductivity 4.0 is designed to benefit companies across various industries, including manufacturing, logistics, construction, and more.
Q: Can APProductivity 4.0 be integrated with existing systems?
Yes, APProductivity 4.0 is highly flexible and can be seamlessly integrated with your existing systems and processes for smooth operations.
Q: Is APProductivity 4.0 user-friendly?
Yes, our software is designed to be user-friendly, allowing you to easily navigate through different features and take full advantage of its capabilities.