website: https://www.inflectra.com/SpiraPlan/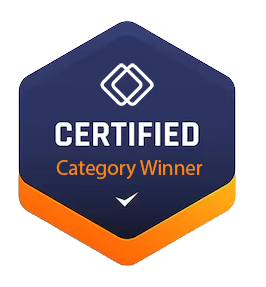 What is SpiraPlan?
SpiraPlan is an agile project and program management software developed by Inflectra. It is designed to help businesses plan, execute, and track their products, programs, and risks effectively. SpiraPlan offers real-time, portfolio-level reporting to ensure goals are met on time and within budget. It provides a centralized platform for managing tasks, issues, code, and workflows, enabling teams to work efficiently and collaborate seamlessly. With SpiraPlan, organizations can personalize executive dashboards, access real-time charts and customizable reports, and tailor workflows to match their specific processes and methodologies. One of the key highlights of SpiraPlan is its ability to support agile software development across an entire company, catering to users from various roles, including business people, product owners, and core IT personnel. The tool offers personalized views, boards, and workflows, giving stakeholders the necessary control to manage projects according to their roles and needs. By combining functions that are typically found in multiple tools, SpiraPlan simplifies portfolio management, application development, and ensures timely and authoritative results.
SpiraPlan is highly versatile and caters to a wide range of industries and their unique challenges. It is trusted by organizations in energy and industrial, financial services, healthcare and life sciences, government and defense, and more. Regardless of the industry, SpiraPlan provides tailored solutions that address mission and business-critical challenges.
How much does SpiraPlan cost?
SpiraPlan pricing is based on concurrent users, giving you the flexibility to have as many named users as you need. The pricing is flexible and offers unlimited projects, bugs, tests, source code files, API calls, and more. To get detailed pricing information for your specific requirements, you can reach out to Inflectra directly. Alternative Companies
While SpiraPlan is a powerful agile project and program management software, there are alternative companies in the market that offer similar solutions. Some popular alternatives to SpiraPlan include:
Jira Software by Atlassian
Asana
Trello
Monday.com
Wrike
Frequently Asked Questions about SpiraPlan
Q: Is SpiraPlan suitable for large enterprises?
A: Yes, SpiraPlan can be used by organizations of all sizes, including large enterprises. Its portfolio-level reporting capabilities and customizable workflows make it scalable to meet the complex requirements of large-scale projects.
Q: Can I try SpiraPlan for free?
A: Yes, Inflectra offers a free 30-day trial of SpiraPlan. You can sign up for the trial without providing credit card information or committing to a long-term contract.
Q: Does SpiraPlan integrate with other tools?
A: Yes, SpiraPlan offers over 55 integrations, making it easy to connect with other tools that your organization may already be using. It integrates with IDEs like Visual Studio, Eclipse, and Jet Brains, allowing developers to manage their requirements, tasks, and incidents alongside their code. SpiraPlan also supports automated testing tools such as Rapise, Selenium, and Squish, and provides comprehensive source code management with support for Subversion, Git, Mercurial, and Microsoft TFS. Q: What support options are available for SpiraPlan users?
A: Inflectra provides various support options for SpiraPlan users, including a knowledge base, forum, help desk, videos, and training resources. They also conduct InflectraCon events to connect with users and provide additional insights and training.