website: https://draft.io/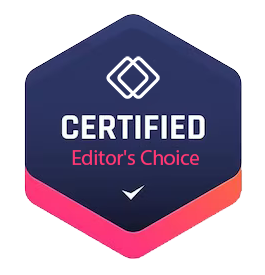 Overview of Draft.io
Draft.io is a versatile workspace that harnesses the power of visual collaboration, information mapping, and visual management. It provides a unified platform for teams to work together, create interactive experiences, and make better planning and decision-making.
With Draft.io, teams can tap into their creativity by ideating and tackling questions from different perspectives. The platform allows users to create fluid and dynamic information maps, connecting the dots faster and transforming disparate pieces of information into knowledge that fuels rapid problem-solving. Additionally, Draft.io enables easy knowledge creation through simple drag and drop functionality, empowering teams to build collective knowledge and make more informed decisions. Collaboration is at the core of Draft.io, making sure everyone's voice is heard throughout the decision-making process, even in an anonymous capacity. The platform also supports strategic planning by providing customizable visual management artifacts to outline strategies and coordinate tasks across distributed teams. Furthermore, Draft.io aids project management by allowing users to document action items on visually informative cards, providing a quick glance at completed and in-progress tasks.
Pricing
Draft.io offers a range of pricing plans to cater to different needs and budgets:
Free Plan: Sign up for a Free Plan and enjoy the basic features of Draft.io at no cost.
Business Plan: This plan is designed for collaborative whiteboard users who require secure collaboration across the entire organization. With the Business Plan, you pay only for regular and project-driven users. Occasional users can continue to use Draft.io for free. More information about the Business Plan can be found on the Draft.io website. FAQs
Here are some frequently asked questions about Draft.io:
Q: Who is Draft.io suitable for?
A: Draft.io caters to a wide range of professionals, including managers, facilitators, trainers, Scrum Masters, Product Owners, Enterprise Architects, Epic Owners, Release Train Engineers, Project Managers, Product Managers, and UX Designers. The platform offers specific solutions tailored to each of these roles.
Q: How can Draft.io help in workshop facilitation?
A: Draft.io enables better engagement with collaborators during workshops by providing a visual workspace for ideation and making decisions collaboratively.
Q: Does Draft.io offer integrations with other tools?
A: Yes, Draft.io offers Jira integration, allowing users to synchronize cards with Jira issues and streamline Agile project management workflows.
Q: Are there any pre-built templates available in Draft.io?
A: Yes, Draft.io provides over 50 pre-built templates that users can choose from to save time and get started quickly on their drafts. These templates cater to various use cases such as program board views, user story mapping, experience maps, and more.
Q: How can I sign up for Draft.io?
A: To sign up for Draft.io, simply visit their website and choose the plan that suits your needs. The Free Plan allows you to get started without any cost.